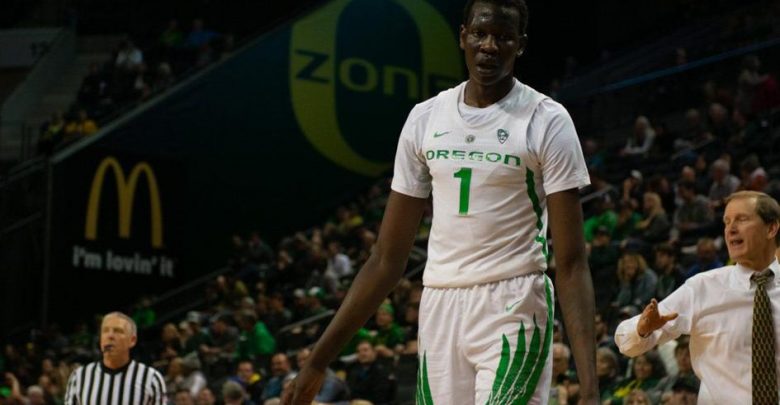 Both Iowa and Oregon have gotten off to 2-0 starts in the early stages of the 2018/19 mens' basketball season. The two squads meet up in the 2K Empire Classic from Madison Square Garden in the Thursday November 15th NCAAM Free Pick. The Ducks are a tall, talented team but the veteran Iowa squad returns all five starters from a year ago? Who has the edge in the Big Apple tonight?
Oregon's Bol In the Spotlight Tonight
The man to watch in the Thursday November 15th NCAAM Free Pick is definitely Oregon big man Bol Bol, son of former NBA player Manute Bol. The freshman is projected as a top 10 pick in next year's NBA draft and so far the returns have been great. Bol has 35 points and 24 rebounds in two games. The 7'2″ skyscraper is definitely going to present matchup problems for Iowa, whose tallest rotation player is 6'11" Luke Garza. The Ducks feature a nice inside-out combo as well as Payton Pritchard is averaging 16 points and 5.5 assists through two games. The Ducks have averaged 82.5 ppg so far this year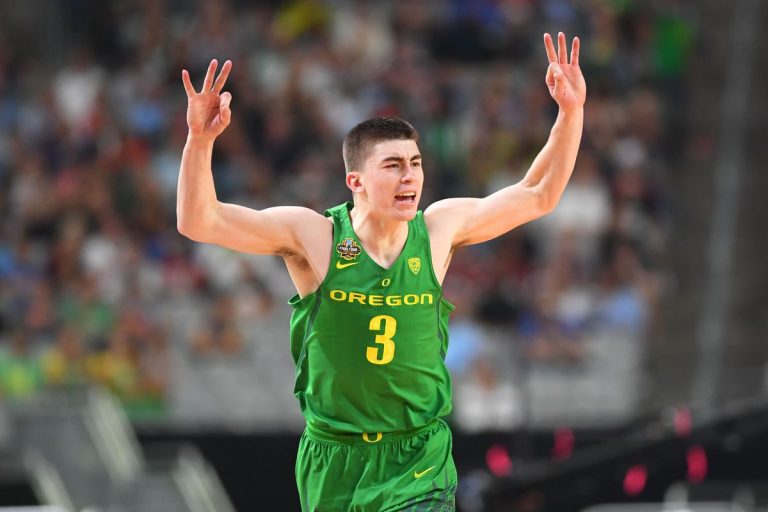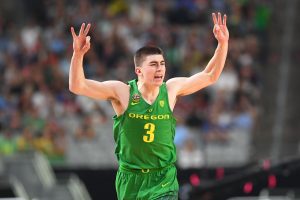 so obviously they've got some depth all around.
Tonight will definitely be the first major test for Oregon who has been favored by 23 in each of their first two games against Portland State and Eastern Washington. You have to take the competition into balance a bit but it's hard to argue that the Ducks defense has been on point, so far ranking tops in college basketball in opponents field goal percentage (26.1). Oregon is also 11th in points allowed / game (52.0). Is that good defense…or poor opposition?
Iowa Needs to Find Their Defense on Thursday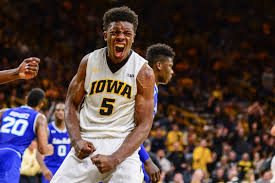 On the other side of the court, Iowa's defense has definitely been a liability so far through two games of the season. Sure the Hawkeyes are 2-0, but they gave up 82 points to Green Bay last game as -19.5 favorites. The Phoenix shot 46% from the floor in that game. Iowa ranks 97th in the country in defensive efficiency compared to 19th for Oregon. Another concern for Iowa is that they've shot just 12-43 (27.9%) from three point range in their first two games. Those were two home games as well. How are the Hawkeyes going to shoot under the bright lights of Madison Square Garden – although they were helped by the Big Ten Tournament being held there last season.
With this being the first major test for both teams maybe it is the veteran laden Hawkeyes that do have the advantage? Iowa has been scoring the basketball, averaging 85 ppg through their first two contests. The Hawkeyes have a versatile array of scorers too as Tyler Cook is going for 14.5 ppg and Jordan Bohannon is averaging 12.5. Joe Weiskamp had 15 vs. UMKC and Luka Garza dropped 17 on Green Bay. If those offensive threats can get Bol in foul trouble we've got a game on our hands.
Thursday November 15th NCAAM Free Pick Betting
There's a lot of love for Oregon tonight and a ton of hype for the Ducks heading into this season. It's very early in the year however and this is both teams biggest game to date on this short year. Iowa is a veteran team that is used to playing in MSG. Oregon might be overhyping this game as their first introduction into the primetime spotlight. Believe it or not, the Hawkeyes can hang with OU tonight and have upset on their minds.
NCAAM Free Pick: Iowa Hawkeyes +4