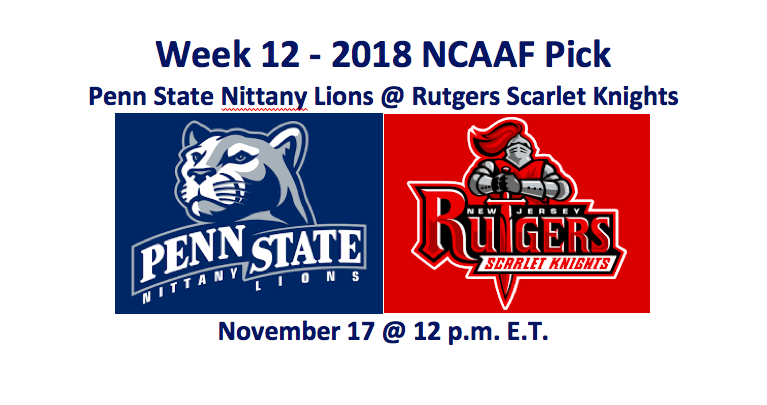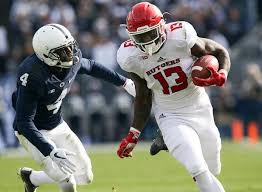 In week 11 of college football, the #14 Penn State Nittany Lions (7-3 Overall, 4-3 Big Ten) play the Rutgers Scarlet Knights (1-9 Overall, 0-7 Big Ten) at noon today. Our NCAAF Penn State plays Rutgers pick has the visitors at -26.0.The Lions have won three of their last five games, including a 22-10 victory over Wisconsin last week. The Knights have lost nine games in a row. Michigan's beaten both teams this season by the same score of 42-7.
In this game, the 14th-ranked Nittany Linos have something to prove. They will want to win by as many points as possible to make it very clear that going into the bowl invite process, they are a strong team that deserves a high-profile postseason slot. Here's our NCAAF Penn State plays Rutgers pick for Week 12 of the 2018 season.
Penn State's Overall Offense and Rutgers' Numbers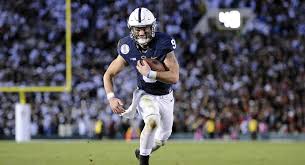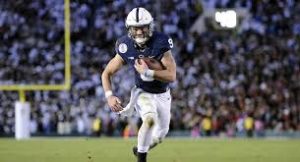 The Lions are averaging 35.7 PPG, while the Knights are allowing 34.3 PPG. Rutgers has scored 14.5 PPG. Penn State is giving up 23.0. The disparity regarding the performance of these two clubs becomes more enhanced when you consider today's visiting team is generating 420.5 YPG off offense, while Rutgers has been averaging 274.4 YPG. At the same time, the Knight D is giving up 418.6 YPG to opponents. That includes 230 YPG on the ground. Penn State has a strong rush attack that's averaging over 200 YPG.
Edge: Penn State
Ground Game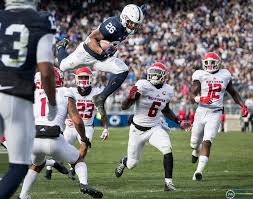 Penn State's ground attack can be relentless. The Scarlet Knights rushing game, like there air attack, is lethargic. Rutgers is averaging just 131.3 YPG on the ground and merely 10 more yards than that when throwing the ball. Penn State does have a tough time stopping the run, as they are giving up 175 YPG to opponent rush attacks.
The Lions have 29 rushing TDs this season, including nine by 1000-yard-plus RB Miles Sanders and nine by QB Trace McSorely. For the Knights, three running backs have together accumulated over 1,000 yards with sophomore RB Raheem Blackshear gaining the most (478 yards) and senior Jonathan Hilliman having the greatest number of rushing TD (6).
Edge: Penn State
Is McSorely Injury a Factor?
The big question mark, as it has been for about a month now, is McSorely's knee. It's been an ongoing issue that has taken him out of games that he's started. It should be noted, that the QB has tended to return in those games. All sources say that McSorely will play. We also expect him to have a fairly easy go today as he faces a very soft defense. Whether McSorely plays or not, we project a Penn State victory.
Edge: Penn State
NCAAF Penn State Plays Rutgers Pick for Week 12
Everything today points to a substantial Penn State victory. Along with a solid rush attack, the Nittany Lions also possess a very fine pass attack. In addition, Knights QBs have tossed 18 picks and just four TDs. Our NCAAF Penn State plays Rutgers pick for Week 12 is the Nittany Lions at -26.0.
Summary Nittany Lions at Scarlet Knights: Penn State at -26.0