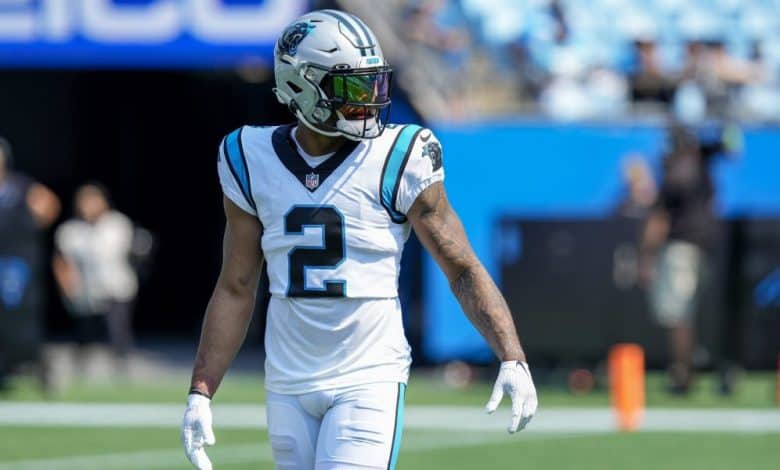 New York is just a +3 point home underdog heading into the week 7 Panthers at Giants matchup. Granted Carolina is on a 3-game slide, but NYG is just 1-5 on the year and are battling a slew of injuries especially on the offensive side of the football. The Panthers three straight losses have also all been by one score or less.
This game almost seems like a red flag matchup, because it looks like the Panthers would still have value at -6 or more. The Giants have lost their last two games by 24 and 27 points so what hope do they have on Sunday? 77% of the betting public are on Carolina as well and the line has barely moved so is this truly a trap play?
Carolina Should Dominate
The Panthers have had their share of struggles over their last three games, mostly due to slow starts. Carolina was down 36-14 in the 4th to Dallas before coming back in a 36-28 week 4 loss. Minnesota got up 28-17 on the Panthers in the 4th quarter last week before Carolina rallied to force OT before losing 34-28.
Carolina has been down big at times in their recent close losses, is the fact that they've rallied late just an example of opponents going into the prevent defense? Sam Darnold has 4 TD passes the last three weeks but has also tossed 6 INTs over that span. Carolina was hoping to possibly get RB Christian McCaffrey back for the week 7 Panthers at Giants matchup but he looks like he'll remain out with a hamstring injury.
Carolina's defense has been roughed up in losses to the Cowboys and Vikings recently but do the Giants pose that same threat? Dak Prescott threw 4 TDs and Zeke Elliott ran for 143 vs. the Panthers while Kirk Cousins had 3 TD throws and Dalvin Cook had 140 on the ground last week. Carolina has a 21-18 loss to the Eagles sandwiched in there which is likely the type of game the Giants matchup will be.
Giants Too Banged Up to Compete?
It would almost be easier to list who is playing for the Giants on Sunday rather than who is out. The McCaffrey absence for Carolina is a wash considering RB Saquon Barkley (ankle) remains out for New York. He's joined by Kenny Golladay (knee), Kadarius Toney (ankle), likely Sterling Shepard (hamstring), and maybe even Darius Slayton (hamstring).
That doesn't leave a lot of weapons for Giants QB Daniel Jones, who himself is just a couple weeks removed from a concussion. Jones showed some of those residual effects last week going 29/51 with 3 INTs vs. the Rams, but then again Los Angeles has one of the best defenses in the NFL. Carolina has shown they can be exploited when a QB is having an 'on' game, but Jones simply doesn't have the talent around him on Sunday.
Week 7 Panthers at Giants Pick
This game should scare bettors a lot. On paper this is a Carolina play and lock it in but we have to have discipline in reading the lines. Jones is likely going to be throwing to the likes of Dante Pettis and Collin Johnson as his main targets on Sunday.
Too much public action on the Panthers in this one with no line movement. It could be overthinking things, but the Giants look like the contrarian play here…somehow.
Giants 23-Panthers 20
Free Pick: Giants +3