Free Expert Sports Picks
Thursday May 28th NASCAR Alsco 500 Betting Guide
4th Race in as Many Nights Culminates at Charlotte Motor Speedway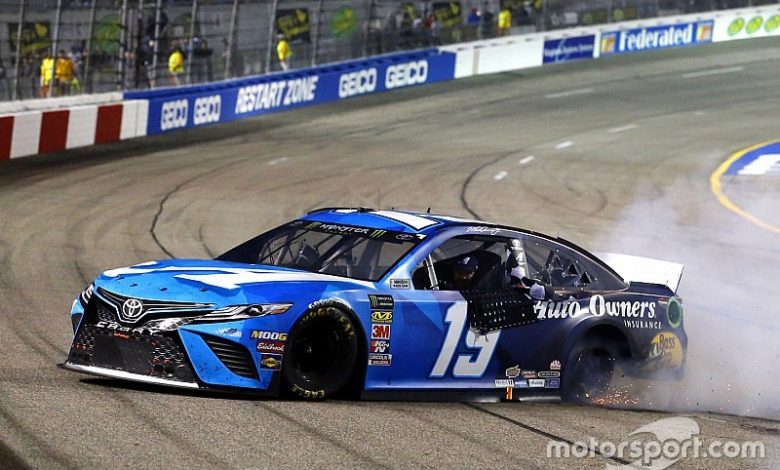 The Charlotte Motor Speedway takes center stage for the fourth and final time on Thursday (postponed Wednesday) for Alsco 500 betting. What the 'Beast of the Southeast' has shown is that no lead is safe as all three races so far this week have had drama nearly until the final turn. Let's take a look at who has the best chances to prevail in this one:
Jimmie Johnson +1000
On paper Jimmie Johnson finished 40th Sunday at the Coca-Cola 600. In reality though he was just one spot away from breaking his 101 race winless streak finishing 2nd to Brad Keselowski. Johnson failed the post-race inspection due to rear end alignment and had his result dropped to 40th. Either way, Johnson showed he can race at Charlotte and also had a top 10 the race before that and was in 1st before a wreck back at the Real Heroes 400 on May 17th.
Pick: Jimmie Johnson top 5 finish +135
Clint Bowyer +6600
If Clint Bowyer can get his car problems tuned-in he's got a great chance for some return on investment in Alsco 500 betting. "Hard Luck" Bowyer couldn't finish 100 laps at Charlotte on Sunday after mechanical issues forced him into a wall while in 11th place. In the 1st race at Darlington Bowyer was in the top 6 most of the day before falling to 17th late. On May 22nd, Bowyer won both of the first two stages before making wall contact.
Pick: Driver head to head Bowyer -105 over Matt DiBenedetto
Joey Logano +1000
Joey Logano was able to rack up 44 points in Sunday's race at Charlotte despite finishing in 13th overall. The #22 Penske led 26 laps at the Coke 600 and was able to score a stage 3 win. Any time you can get 10/1 odds on a driver starting in the top 10 (8th) and who is the points standing leader with two wins on the year you take it.
Pick: Joey Logano top 3 (+300)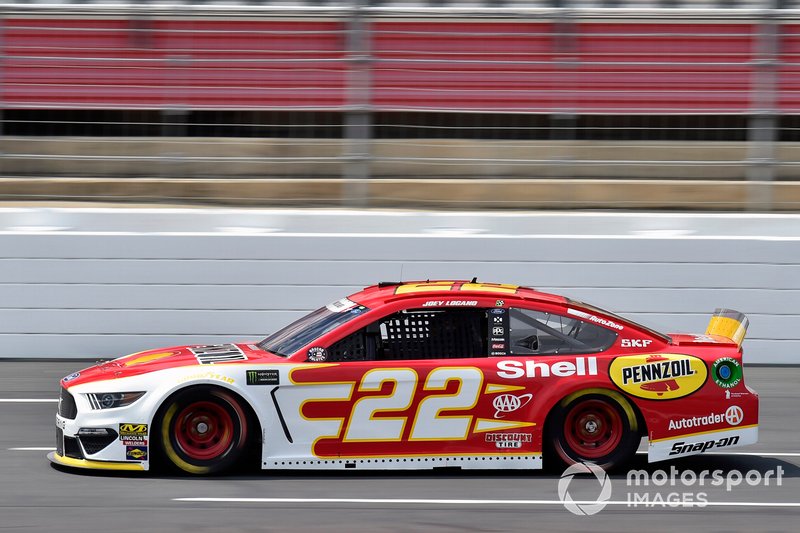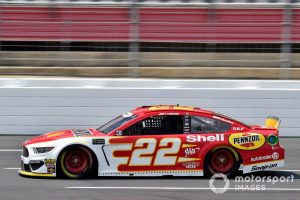 William Byron +1200
William Byron is a solid driver to take in head-to-head bets for Alsco 500 betting as he starts this race in the pole – but for or against?. Byron has incentive as he currently sits in 17th in the standings, a spot off the cut for the playoffs. Byron does only have one top 10 this year though and only got his pole position by finishing 20th on Sunday (order inverted for top 20).
Pick: Ryan Blaney -105 over Byron
Ryan Blaney +1500
Back in March, prior to NASCAR's pause for the Coronavirus pandemic, the Charlotte Observer asked the question if 'Ryan Blaney was the best driver in NASCAR.' Blaney was in the final 2 at Daytona before the Ryan Newman wreck, had the lead before a caution with 6 laps left at the Pennzoil 400, and was running 2nd at the Auto Club 400 before pitting for a tire with 5 laps to go. Blaney finished 16th and 21st at Darlington, but rediscovered his magic Sunday in Charlotte with a top 3 finish.
Pick: Blaney top 5 finish +210
Winning Car Number
There are some nice NASCAR prop bets for the Alsco 500 betting that involves over/under the winning car number at 19.5. The big favorites all fall under the 19.5 including #19 Martin Truex, #18 Kyle Busch, #4 Kevin Harvick, #11 Denny Hamlin, #2 Brad Keselowski, and #9 Chase Elliott. That's a pretty impressive bunch especially considering Keselowski, Busch, and Elliott have all won at Charlotte this week.
The under 19.5 is the obvious favorite for NASCAR Alsco 500 prop betting at -210. Not a bad number to lay for that group of drivers but anybody over 19.5 that makes the +155 payout tempting? The 'over' group includes #88 Alex Bowman, the 3rd biggest favorite to win at +600. #22 Joey Logano ran well at Charlotte on Sunday and #48 Jimmie Johnson could surprise some people in this one. Ultimately, that's just too match talent on the top end – especially with the hectic race week. This one is worth laying the chalk.
Pick: Winning car number 'under' 19.5 -210