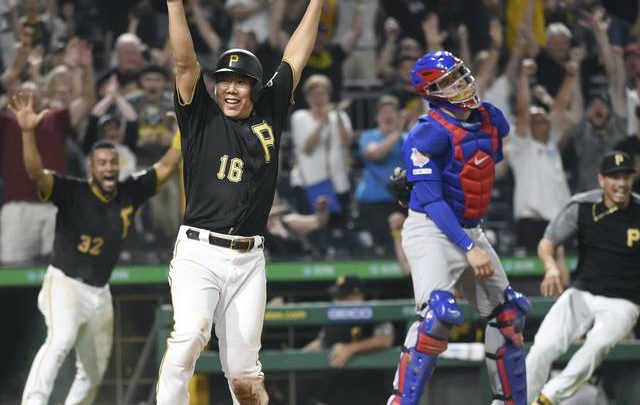 Chicago has found a number of different ways to lose in their weeklong series with the Pirates thus far. There was a 5-18 complete abomination on Monday, a futile 1-5 defeat on Tuesday, and a blown 9th inning lead for a 5-6 Pittsburgh win on Wednesday. Nonetheless the Cubs are still -120 favorites heading into the July 4th MLB betting free pick despite this being their 50th game in the last 52 days. Can the Pirates take advantage of this tired squad yet again?
Chicago Just Looking Ahead to All-Star Break?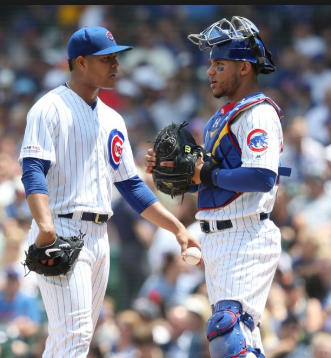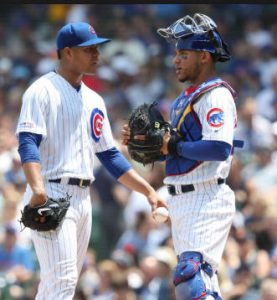 Chicago has Friday off before heading for a 2-game weekend 'road' swing vs. the White Sox. After that it's 4 days off for the all-star break. Chicago has played 50 games in the last 52 days and 60 over the last 63 days and are noticeably running on fumes right now. Should the Cubs be favored in the July 4th MLB betting free pick considering that fatigue? Not to mention, Jason Heyward – their hottest hitter with a .423 OBP over the last 7 days – is questionable Thursday as is Kris Bryant. Both players missed Wednesday's loss and will likely sit with an off day upcoming.
The Cubs being listed at -120 (PIT +120) lies on the shoulder of Jose Quintana. The left-hander finally looked solid in his last start, hurling 6 SO innings vs. the Reds. He allowed 8 ER to the Mets in the start prior and had posted a 6.75 ERA in the 6 previous outings. Quintana did dazzle vs. Pittsburgh in his only start against the team this season (7IP, 4H, 11 K's) but that was way back in April. The Pirates have just a .204 collective average vs. the Cubs starter (49 AB).
Pirates Have Nice Momentum Going Right Now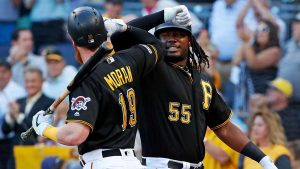 Pittsburgh has looked solid vs. the Cubs from the 18 run, 23 hit performance on Monday to Wednesday's come-from-behind victory in the 9th. The Pirates have now won 7 in a row at PNC Park and have gone 10-3 in their last 13 overall. Clint Hurdle's team has narrowed the gap to just 3 games in the Central, even though they are currently in 4th in the division. Josh Bell has hit 5HR in the last week as he prepares to enter the Home Run Derby. Starling Marte has also gone 6-13 in this series but is hitting just .221 vs. lefties on the year.
Thursday's O/U is listed at 9.5 despite the fact that Jordan Lyles has allowed at least 3ER in each of his last 5 starts. The right-hander has failed to get out of the 4th inning in two of those outings. Granted, their was a 21-day break in between there as Lyles was on the injured list with hamstring issues. Lyles has made one start vs. Chicago this year, holding them to an ER on 3 hits over 6IP while striking out 10.
Top Trends:
Cubs are 5-16 last 21 road games
Cubs are 1-6 in Quintana's last 7 starts
Pirates are 7-0 last 7 home games
Pirates are 10-3 last 13 overall
Cubs are 0-5 last 5 in Pittsburgh
July 4th MLB Betting Free Pick
It's hard to like the Cubs in this one but maybe that's why oddsmakers have made them the favorite. That being said, 63% of the public actually likes Chicago here – which is a good thing. The Cubs are exhausted and want nothing more than Friday's off day. Pittsburgh meanwhile is streaking and seem to take joy in dominating Chicago in a multitude of ways.
MLB Free Pick: Pittsburgh Pirates +100