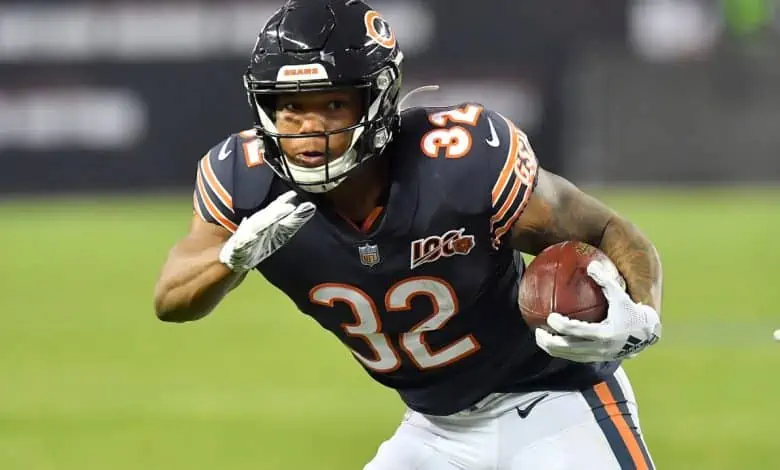 It's not like the Texans at Bears game was going to feature a ton of offense anyways, but now with reports of wind gusts 10-20 MPH at Soldier Field this matchup could feature even fewer points. Chicago comes in 1-1 and is tied with 0-1-1 Houston for 26th in the league with both teams scoring 14.5 ppg.
There may be no other way to go in this contest than 'under' 39.5. A slight 56% of the betting public likes Houston getting the +3 points as Lovie Smith returns to Chicago, and the Bears being at home might actually be a hindrance as fans are already frustrated with this offense.
Get Right Game for Houston Defense
It looked like the Texans had a solid defensive performance in last week's 16-9 loss to the Broncos as +10.5 underdogs, but Denver still amassed 149 yards rushing while Russell Wilson threw for 219 yards and a TD. The Houston defense couldn't hold on to a 20-3 4th quarter lead in their season opener, ultimately ending up in a 20-20 tie with Indianapolis which did cover the +7 point spread.
Coming into the week 3 Texans at Bears matchup, Houston ranks 31st in the NFL allowing 433.5 ypg. They are giving up 270.5 ypg through the air (27th) and 163.0 on the ground (30th). Of course the good news is that the Chicago offense is atrocious, the worst passing team in the NFL at just 76.5 ypg.
Sunday's meeting is a special one for Lovie Smith, who returns to Chicago where he coached from 2004 to 2012 when he was fired after a 10-6 record. Smith's Texans haven't played his trademark defense yet, and their offense has been just as bad managing just 2 TDs this season.
Bears In Trouble If They Don't Win This
This is admittedly a rebuilding year for Chicago under new coach Matt Eberflus, but a 19-10 win over San Francisco in the season opener (as well as an undefeated preseason) ramped up fans' expectations a bit. There are already concerns to if Justin Fields is the long term answer at QB after last Sunday night's 27-10 loss in Green Bay.
To be fair Fields only has 12 NFL starts under his belt, and he doesn't get a ton of opportunities going just 7-11 for 70 yards with an INT last week against the Packers. He did throw 2 TDs in the rain and slop against San Francisco when fellow 2nd year QB Trey Lance was struggling. Most people would assume Chicago is going to throw more in the Texans at Bears matchup, not only because the Houston defense is bad but because you eventually need to see what you have in Fields.
Free Week 3 Texans at Bears Betting Pick
Chicago is a -3 point favorite on Sunday and it appears their defense has the edge over Houston and the Bears have a better running game. With the windy conditions, Chicago may scrap their plan to throw the ball more and they have a solid RB combo of David Montgomery and Khalil Herbert. Lovie would love some revenge, but he doesn't have the horses to get it.
Free Pick: Chicago -3
Free Pick: Under 39.5