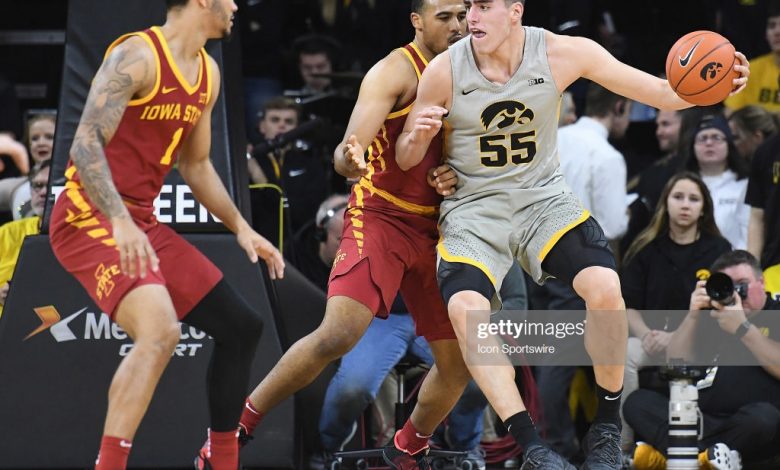 When the Hawkeyes and Cyclones meet up on the football field, it seems like taking the points is never a bad strategy in that knock-down-drag-out gridiron rivalry. Is that the same strategy to take in the 2019 NCAAB Iowa at Iowa State free pick in college hoops though?
The boys from Iowa City have been impressive this year – albeit in a lot of home games. The Cyclones have home court here, and haven't lost at Hilton Coliseum yet this year. ISU is a -4 favorite on Thursday night.
Will Hawkeyes Be Hitting?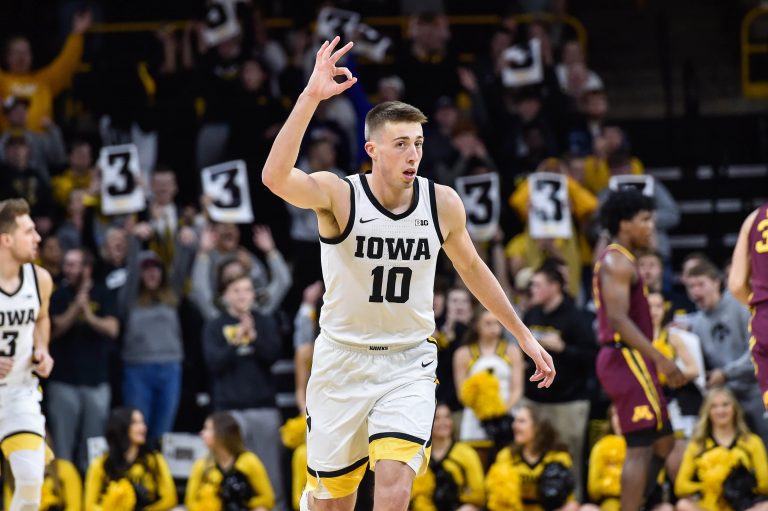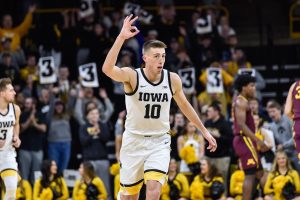 Like a lot of teams in the country, Iowa either looks like world beaters or absolutely horrible depending on how they are hitting their shots. On Monday for example, the Hawks were hitting en route to a 72-52 win over Minnesota. Joe Wieskamp went 5-7 from three in that game as Iowa as a whole shot nearly 50% from beyond the arc. It was a nice bounce back after some good offense – but very minimal defense – in a 103-91 loss to Michigan last Friday.
Based on past trends, the Hawkeyes probably won't be shooting well in the 2019 NCAAB Iowa at Iowa State free pick. Home teams have won 14 of the last 16 in this series and the Hawks haven't won in Ames in 16 years. Iowa has had some quality teams over those years, but this year's team looks legit. They have an 11 point win over Texas Tech – a team that beat #1 Louisville on Tuesday – and also dominated Syracuse on the road in the Big 10 / ACC Challenge.
One other major reason Iowa could – or should – be drawing some public love on Thursday is because they have one of the hottest players in the country right now in Luka Garza. The big man has 23, 44, and 21 points the last three games to go along with 8+ boards in 10 straight. ISU is a bit thin on the front lines going 6'9 and 6'8 on the blocks which should mean a good night for the 6'11" Garza.
Can ISU Hang Down Low?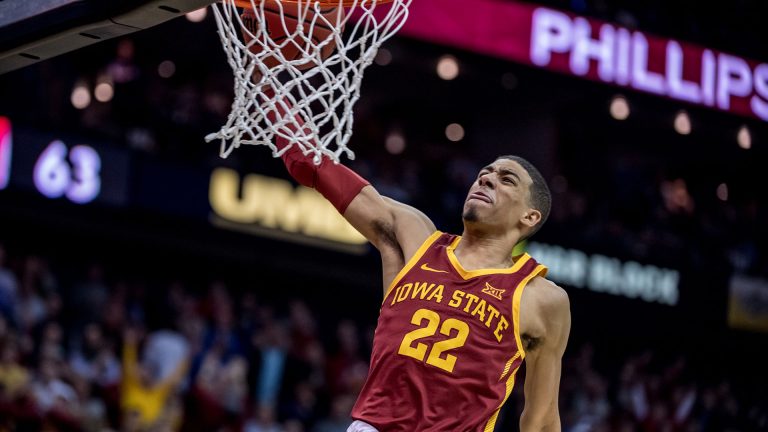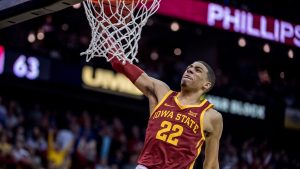 Iowa State has a post duo dubbed "Thunder and Lightning" in Solomon Young and George Conditt. These are the two players tasked with slowing down Iowa's Garza, who has five double-doubles in 10 games this season. Iowa State switching between the 6'8″ 242 pound Young and the lanky 6'10" 223 pound Conditt to try and slow Garza may do more to just take the ISU offense out of rhythm.
About that Cyclones offense, they have been on a roll posting 82 ppg which is the 26th best in the country thus far. This one could very well turn into a shootout for Iowa just like the Michigan game where the teams combined for 194 points.
Overall though the Cyclones just look more battle tested on the season. They have faced formerly ranked Seton Hall twice already this season, lost by 6 at 7-1 Oregon State, and fell by 7 to Michigan in the Bahamas. Throw in the fact that Iowa State is playing in Ames where they are 5-0 this year and have dominated the Hawkeyes in the past and this 4 point spread looks doable.
2019 NCAAB Iowa at Iowa State Free Pick
ISU has been great at home vs. their in-state rivals, but their last 3 wins in Ames vs. the Hawks have come by 6, 1, and 3 points. Whenever there's a good chance that the visitors win outright, and that it's going to be a close game regardless – you take the points especially with a line above 3.
Pick: Iowa Hawkeyes +4