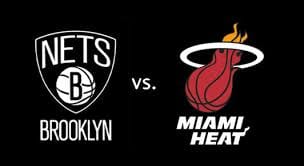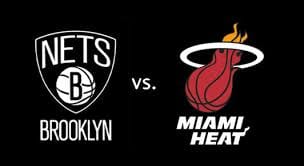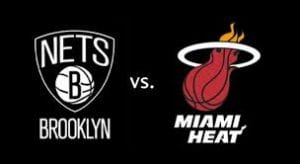 The Miami Heat (15-30 Overall, 6-17 Away) are on a roll as they visit the ailing Brooklyn Nets (9-35 Overall, 7-16 Home). Miami has won four straight while Brooklyn, which has lost two in a row, has four players sidelined. Our Miami plays Brooklyn NBA free pick offers the heat at -3.0.
The Miami Heat came home from a six-game road trip where they went 1-5 and won four straight. Now they are back on the road. The Heat beat two of the NBA's best clubs. They started the home stand on Jan. 17 by defeating the Houston Rockets, third in the West, 109-103 and they ended it on Jan. 23 by beating the Golden State Warriors, first in the West, 105-102. Between those two wins, the Heat took down Dallas 99-95 and Milwaukee 109-97.
The Nets come to this game having won just one of their last nine games. That win occurred on Jan. 20 in New Orleans. The final score was 143-114. Brooklyn has lost its last two games. One on the road on Jan. 21 to the Hornets 112- 105 and the other at home on Jan. 23 to the Spurs 112-86.
Miami Heat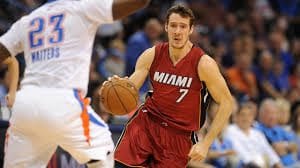 Shooting guard Tyler Johnson (14.2 PPG, 4.3 APG, 43 FG%) will not play, but the Heat may not miss him. Shooting guard Dion Waiters (14.6 PPG, 40 FG%, 37 3PT%) has been on fire as of late. Point guard Goran Dragic (19.5 PPG, 6.3 APG, 47 FG%) is knocking in 41% of his threes. Center Hassan Whiteside (17.1 PPG, 14.2 RPG, 55 FG%) is blocking two shots per game. PF James Johnson (11.4 PPG, 4.9 RPG, 48 FG%) is a 36% three-point shooter.
Miami brings a few problems to this game. One is their scoring versus their defense, as they're putting in 98.9 PPG while allowing 102.5 PPG for a differential of -3.6. Another problem is Miami's bench, which is scoring 36.5 PPG. Brooklyn's is putting in 43.8.
Brooklyn Nets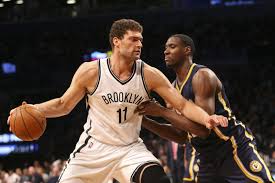 The Nets have three players out, center Josh Hamilton, point guard Jeremy Lin, and small forward Joe Harris. Center Brook Lopez (20.3 PPG, 5.1 RPG, 47 FG%) leads the team in scoring and BPG (1.68). Also upfront, power forwards Trevor Booker (9.9 PPG, 8.8 RPG, 41 FG%) is tops in rebounds. Shooting guards Sean Kilpatrick (14.2 PPG, 41 FG%, 34 3PT%) and Bojan Bogdanovic (14.0 PPG, 44 FG%, 38 3PT%) can deliver.
Although on average Brooklyn is outscoring Miami by 6.9 PPG, they are also allowing opponent's 12.3 more PPG. The Nets PF/PA differential stands at minus nine. The Nets are a much better free shooting team, by 15%, and but they turnover the ball 35% more than the Heat.
Miami Plays Brooklyn NBA Free Pick
Brooklyn will have to rely heavily on its bench. Without Lin, they are minus an important playmaker. The Heat has to get as much as they can in production from their point men. Our Miami plays Brooklyn NBA free pick likes the heat at -3.0. The over/under is at 215.5. We're taking the under. The game starts at 7:30 p.m. ET.
Miami Plays Brooklyn NBA Free Pick: Miami at -3.0 and under 215.5