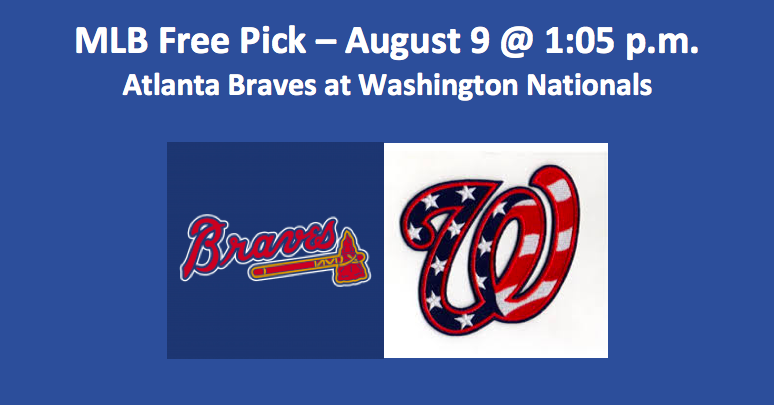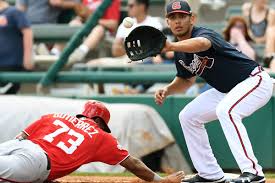 The Atlanta Braves (62-49 Overall, 34-26 Away) and Washington Nationals (59-56 Overall, 29-28 Home) play the final game of their four-game series today at 1:05 p.m. E.T. Atlanta lost the first game of the series and then took the next two. Our Atlanta plays Washington Aug 9 MLB pick offers the Braves at +108 and the Nationals at -115. The run line has Atlanta at -196 (+1.5) and Washington at +176 (-1.5). You can still get the over/under at -8.5, with the over listed at -115 and under at -105.
Pitching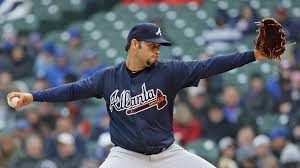 Anibal Sanchez (6-3 W/L, 2.89 ERA, 1,06 WHIP), a righty, starts today for the Braves. Sanchez, who was 2-1-2 in July won his initial Aug start on the third, beating the NY Mets 2-1. In his last six starts, he's gone a minimum of six innings, and in appearances against the Nationals this year, he is 2-0-1. His initial appearance was on Apr 2 in relief. In that game, Sanchez pitched three innings, giving up no runs on three hits. On Jun 3, he went seven innings versus Washington, allowing two runs on two hits and getting a 4-2 win. On Jul 20, Sanchez lasted six innings against Washington, as he was responsible for three runs on six hits, winning 8-5.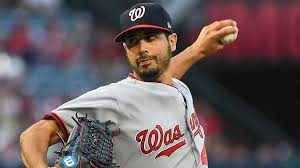 The Nats give lefty Gio Gonzalez (6-8 W/L, 4.04 ERA, 1.51 WHIP) the ball today. He has not had a win since May 28 when he beat Baltimore 6-0. In that game, Gonzalez allowed no runs on six hits. At that points, his record was 6-2. Since then, he's had 11 starts, earning a record of 0-6-5. In the five no-decision games, the Nats are 3-2. Gonzalez last pitched on Aug 4 versus Cincinnati. In that game, he lasted just 3.2 innings, as he allowed six runs (five earned) on 10 hits with two of those hits being homers.
Hitting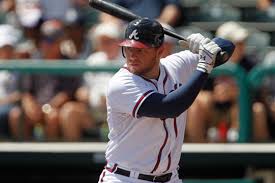 The Braves have a team batting average of .259, which is 27 points higher than their opponents. Nick Markakis (.322 BA, 69 RBI, 13 HRs) and Freddie Freeman (.314 BA, 70 RBI, 18 HRs) are both solid at the plate. Together, they've hit 61 doubles. Ender Inciarte, who is batting .252, has stolen 23 bases. Ozzie Albies 126 hits include 33 doubles and 20 homers while batting .276. If these Brave's bats get going, Atlanta could put up a healthy number of runs today.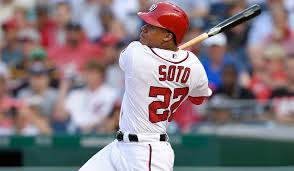 As a team, the Nationals are hitting a good 10 points below Atlanta. Despite batting .234, Bryce Harper has 28 homers and 78 RBI. Tre Turner's 123 hits are tops on this team. He's batting .268. One of the team's better hitters when it comes to average is Anthony Rendon at .268. Juan Soto, who's played in 69 games and is currently active, has a .308 BA. When it comes to hitting, Washington has some ground to make up.
Our Atlanta Plays Washington Aug 9 MLB Pick
In our Atlanta plays Washington Aug 9 MLB pick we like the Braves with the moneyline at +108. We are also partial to the over with the totals being at 8.5. You can get that over bet for -115. Those are our picks for the final game in this series of four. That Nats are five games off the wild card and six away from the NL East-leading Phillies, which new coach Gabe Kapler has done such amazing work with. The Braves are one-half game off the pace.
Summary Atlanta at Washington Picks: Atlanta with moneyline at +108 and over 8.5 (-115)