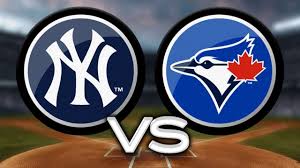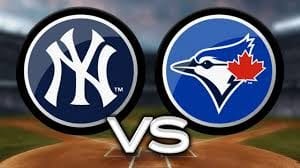 Our Blue Jays play Yankees MLB free pick is out first of three for July 4, 2017. Happy Fourth of July! The Toronto Blue Jays (37-45 Overall, 17-23 Away) are last in the AL East while the New York Yankees (44-37 Overall, 25-13 Home) sit in second. The Yanks are three games behind the division-leading Red Sox while the Jays are 10.5 games out of first. The Yanks took the first game of the series last night, beating Toronto 6-3. They'll be trying to win consecutive games for the first time since they went on a six-game winning streak from June 7-12. Over their last 10 games, NY is 4-6. Toronto is 2-8 for their past 10 and have lost five straight. The Yankees come in at +100, while the jays are -107. The over/under is 10 with the under being -105 and over at -115. The game starts at 1:05 p.m. E.T.
Pitching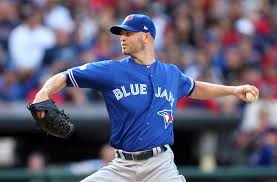 J.A. Happ (2-5, 3.71 ERA) gets his 10th start of the season. This is the sixth time he'll take the mound since coming back from a left elbow injury, which caused him to miss 39 games. In his last five starts, he's gone 2-2 notching an ERA of 3.19. On Thursday over 6 1/3 innings he gave up two runs on eight hits versus the Orioles. In 14 career starts against NY, Happ has gone 6-2 while posting a 3.78 ERA. In 2016 versus the Yankees he had five starts and went 3-0, posting a 2.14 ERA.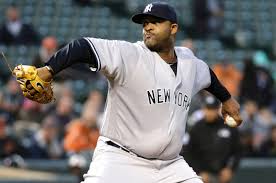 CC Sabathia (7-2 , 3.46 ERA) takes the mound for the first time since June 13 when he was injured in the bottom of the fourth. With that injury, the Yanks seemed to lose their balance and went into a seven-game skid and the three-week stretch where they went 6-14. In his last six starts before he was injured, Sabathia was 5-0 with a 0.99 ERA. Against the Blue Jays in 28 career starts, he's 16-9 with a 3.47 ERA. On June 1 he pitched against Toronto and allowed one run and five hits in 6 1/3. The Yanks won that game 12-2.
Hitting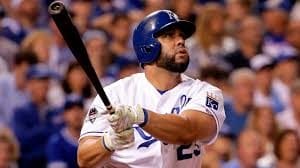 During their last 11 games, Toronto is batting .226 (83-for-368). Many of their important hitters are struggling at the plate. For the season, the Jays are hitting .243, which is 13th in the AL. They have hit 107 homers and driven in 320 runs. That last stat puts them 15th in the league. Justin Smoak (.302 BA, 52 RBI, 22 HR) is Toronto's best and most reliable hitter. DH Kendrys Morales (.257 BA, 44 RBI, 15) and centerfielder Kevin Pillar (.252 BA. 20 RBI, 9 HR) have both been laboring at the plate. Russell Martin and Josh Donaldson are both also struggling.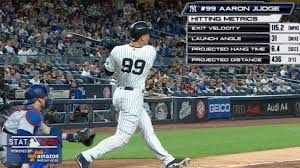 The Yanks come in third in the AL in batting, sporting a .269 average. They are fourth in homers with 125 and second in RBI with 434. Starlin Castro (.313 BA, 45 RBI, 12 HR) is still out with a hamstring after getting injured on June 26. He may be back soon, as he has been taking batting practice. Aaron Judge (.330 BA, 62 RBI, 27 HR) tops all Yankee batters in average, RBI and homeruns. Matt Holliday and Brett Gardner have each hit 15 homers and together have driven in 84 runs. Seven Yankee batters are in double digits in homeruns.
Blue Jays Play Yankees MLB Free Pick
Our Blue Jays play Yankees MLB free pick is NY at +100. We like Sabathia today and think he'll do fine despite the fact that he has not had a rehab start. He did toss a simulated game a few days ago and felt strong.
Blue Jays Play Yankees MLB Free Pick: Yankees at +100