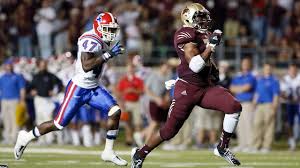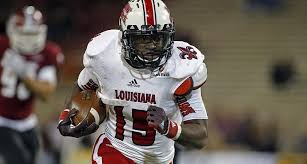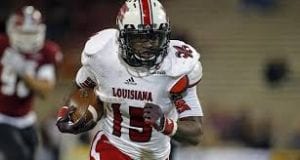 Tonight's college football game features the Texas State Bobcats (1-5 Overall, 0-2 Sun Belt) at the Louisiana-Lafayette Ragin' Cajuns (2-3 Overall, 1-1 Sub Belt). The Bobcats have allowed 37 or more points in four of their five losses this season, and on Oct 7 faced the University of Louisiana Monroe, losing 45-27. The Ragin' Cajuns faced ULM the week prior and lost 56-50 in the second overtime. On Oct 7, ULL snagged their first victory by beating Idaho 21-16. Our Texas State plays Louisiana-Lafayette 2017 college football pick has the Ragin' Cajuns at -13.5 and the over/under at 56.0. The line started with ULL at -14.5 and the totals bet at 60.5.
Texas State Pluses and Minuses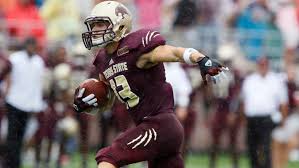 Texas State does a few things well on defense. The team can force fumbles (8 FF, 4 RF), bring down rushers (33 TFL), and defend passes (17 PD). They are allowing 143.9 YPG on the ground. Top defensive players include LB/S Frankie Griffen (32 TCKLs, 3 SCKs, 6 TFL, 2 FF) and LB Gabe Loyd (42 TCKLs, 3 SCKs, 5 TFL, 3 PD, 1 FF). The rush attack has some power that comes from Anthony D. Taylor (56 ATT, 256 YDs, 4.6 YPA, 0 TDs) and Anthony Smith (26 ATT, 134 YDs, 5.2 YPA, 1 TD). Qb Damian Williams (54.1 COMP%, 4 TDs, 4 INTs) has rushed for four touchdowns, gaining just 1.5 YPA. He's bee sacked 15 times.
Williams is one of the weak points on this offense, which struggles to create points, as they are averaging below 15 PPG, while the defense is allowing opponents 34 PPG. The D has a tough time pressuring quarterbacks and the secondary does not have one pick. They're allowing a total of 410 of offense per game.
Bobcats Summary
Weak QB
D allowing too many points
Decent run attack
ULL Pluses and Minuses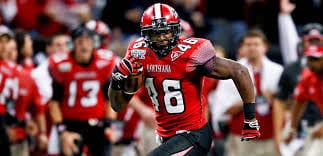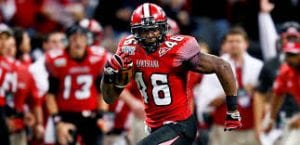 When Louisiana has lost this season, they have lost big but when they have won, they have won small. Their largest winning margin thus far is five points. They're scoring a healthy 37.0 PPG but allowing an unhealthy 46.2. Although they are amassing 418.2 YPG, they are allowing 506.6, including 265.2 YPG on the ground. They have posted a mere five sacks and 18 TFL. Neither is substantial. Junior QB Jordan Davis has struggled, completing 58.9 percent of his passes for five TDs and four INTs.
On the other hand, junior QB Andre Nunez has done well playing the majority of the time in the last two games and winning one while keeping the other very close. He's completed 65.6 percent of his passes, striking for three TDs while giving up one pick. Top RBs Trey Ragas and Elijah Mitchell have been averaging 7.2 YPG and 6.1 YPG respectively. Ragas has rushed for fiver scores and Mitchell four. Keenan Barnes has 26 catches for 12.6 YPC and one TD, while Ryheem Malone is averaging 12.5 YPC and has one TD. Along with JaMarcus Bradley, who has two scoring catches, and 15.3 YPC, they have over 800 yards in receptions. With Nunez at the help, these three receivers can be dangerous. LB/DL Joe Dillon (17 TCKLs, 3 SCKs, 4 TFL, 1 FF) is dangerous. S/DB Tracy Walker (45 TCKLs, 1 INT, 6 PD) is having a sound season.
Ragin' Cajuns Summary
Nunez seems to be the QB of choice
Defense has been weak
Wins have been close
Top 3 Takeaways
Bobcats have a tough time scoring
Neither team has a great D
Ragin' Cajuns can put points up
Our Pick: Texas State Plays Louisiana-Lafayette
Our Texas State plays Louisiana-Lafayette 2017 college football pick see the Ragin' Cajuns as being the superior team. We think they will dominate in this contest, winning by about 20 points. Plus, we see them as putting a lot of points on the board, but not enough to top 56.0. Take the under.
Texas State at Louisiana-Lafayette College Football Pick: ULL at -14.5 and under 56.0