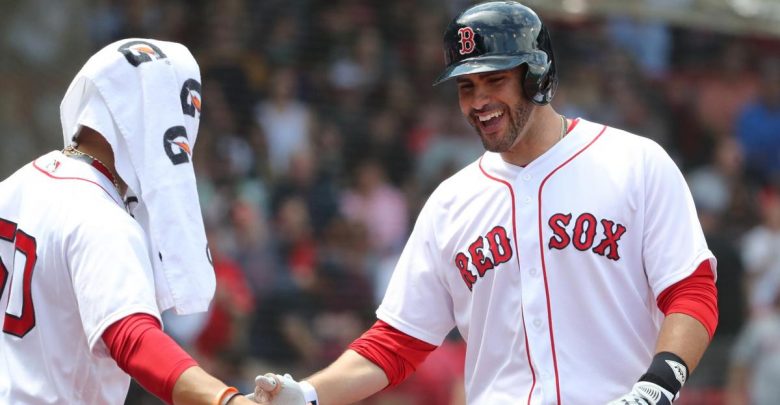 The Texas Rangers look to make it three straight over the Boston Red Sox when the two teams clash at Fenway Park on Wednesday. Texas won the first two games of the four-game series, including a 9-5 victory on Tuesday night that saw both managers and Boston rightfielder Andrew Benintendi tossed from the game for arguing with umpires. It was also highlighted by Hunter Pence's stand-up, inside-the-park home run.
With the win, Texas stayed nine games behind first-place Houston in the American League West. Boston is in third place in the American League East, eight games behind both New York and Tampa Bay. The game time for this contest was changed to 4:05 pm ET because of Game 7 of the Stanley Cup Final Wednesday night with the Boston Bruins hosting the St. Louis Blues.
The moneyline for the game has the Boston Red Sox -145 and the Texas Rangers +135. The over/under for the contest has been set at 9.5.
Quietly Effective
The Rangers will start Lance Lynn on the mound for this one, and the veteran has quietly put together a solid season. Lynn is 7-4 with a 4.39 ERA, having won three of his last four decisions. Lynn has gone at least six innings in each of his last eight starts and has seven or more strikeouts in five of his last six outings.
Texas has started to put things together, winning 11 of its last 15 and scoring at least four runs in four of its last five games. Part of that is coming with the team's top home run hitter, Joey Gallo, on the 10-day IL. In his place, Pence has picked up some slack, hitting home runs in three of the last six games. Pence has 14 homers on the season now, along with a .284 batting average and 43 RBI.
Frustrating Times
Between the losing of this season and the recent shooting of former Red Sox star David Ortiz, emotions around the Red Sox clubhouse have to be high these days, as shown by the two ejections on Tuesday night. Looking to calm the waters a bit will be right-hander Rick Porcello, who comes into the contest with a 4-6 mark, having dropped three of his last four decisions. Porcello has a 4.86 ERA and has given up at least three earned runs in each of his last three outings.
There is a lot of offensive talent on the Red Sox, but they've been up and down lately, scoring three or fewer runs in four of their last six outings. J.D. Martinez has been the most consistent hitter, batting .305 with 12 home runs and 34 RBI. Rafael Devers has 17 doubles and 42 RBI, while Xander Bogaerts and Mitch Moreland are tied for the team home run lead with 13 apiece.
Rangers Continue To Roll
Texas has been hot of late, and Porcello has not. The Rangers should put some runs on the board, and Lynn will keep the Red Sox bats at bay. While Boston may celebrate a Stanley Cup title tonight, they won't be celebrating a Red Sox win. Take the Rangers +135.