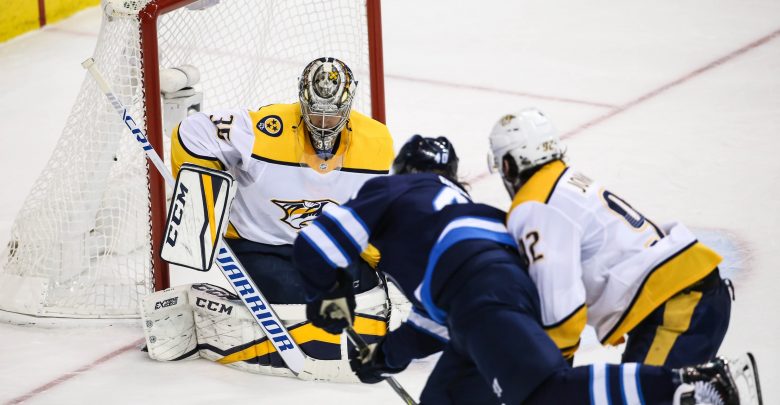 A berth in the Western Conference Finals is on the line in the May 10th NHL playoffs free pick when Winnipeg travels to Nashville. The Jets had a chance to close out the series at home on Monday but were shut out by Preds goaltender Pekka Rinne. Now Winnipeg must go to Bridgestone Arena in one of the most hostile environments in hockey for an exciting Game 7. The Jets stole Games 1 and 5 in Nashville, can they find their edge as significant underdogs on Thursday?
Winnipeg Needs to Find Their Offense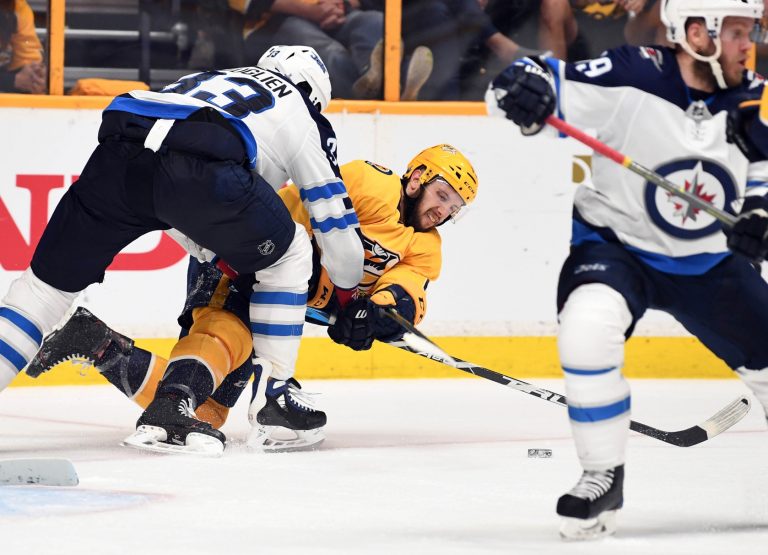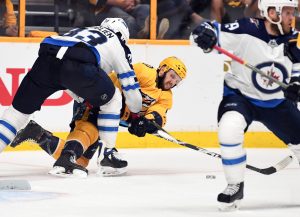 Believe it or not the Jets might not mind going on the road tonight. Perhaps they put too much pressure on themselves the last two contests in front of their home crowd, netting just 1 goal on 66 total shots. In their last two games this series in Nashville, the Jets have 10 goals by comparison. The May 10th NHL playoffs free pick is the first Game 7 in the Jets history, but to be honest there's more pressure on Nashville tonight. If the Preds get down early, does their nervous energy start to effect the team?
Winnipeg can definitely score some goals early too. C Mark Scheifele has 5 goals and 2 assists in the 3 games in Nashville this series. Dustin Byfuglien also has 2 goals in the last two games in Nashville and if the Jets get up, the defensive pair of Jacob Trouba and Josh Morrissey can hold the lead as they have a 58.4 Corsi percentage during this series.
Which Rinne Shows Up for Nashville Tonight?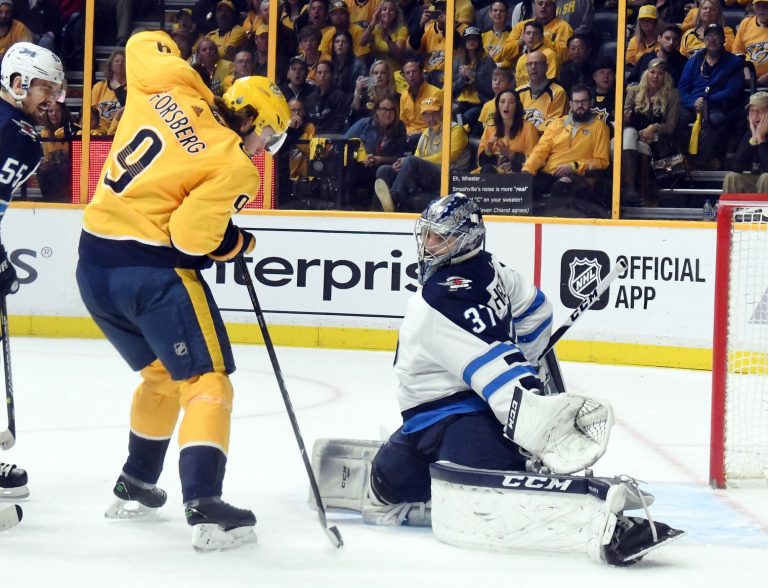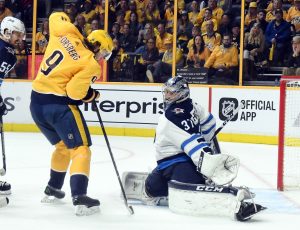 There's been times during this series when Preds G Pekka Rinne has been standing on his head, particular the 0-4 shutout on Monday to force tonight's Game 7. He allowed just 1 goal in Game 4 as well but both of those contests were in Winnipeg. Strangely enough, the net minder is 2-3 with a 3.93 GAA in his last 5 games at Bridgestone Arena in these playoffs. Rinne is likely going to win the Vezina Trophy as the league's best goaltender, but he's far from a sure thing in the May 10th NHL playoffs free pick.
The good news for Rinne is that he doesn't have to be perfect tonight, mainly because Filip Forsberg is playing out of this world. The LW has 15 points these playoffs including 9 in this series. He had two goals in Game 6 and a goal and an assist in Game 3. Once again, those contests were both in Winnipeg and Forsberg has been shut out of the scoring sheet in 2 of the 3 games on his own ice. Along those same lines, Winnipeg G Connor Hellebuyck has had his best games on the road in Nashville. He has 40+ saves in each of the contests at Bridgestone – but that's still a lot of shots to be facing in such a high pressure situation.
May 10th NHL Playoffs Free Pick Betting
With so many reverse splits about the road team being better in this series, Thursday night's contest can be hard to cap. Oddsmakers are fairly confident in the 'Nash Vegas' crowd being the determining factor as they've set the Preds at -150, although that is down from a -167 open. The public is actually split with a slight 52% favoring the Preds. There's pretty good value in the Jets at +130, especially the way they've been playing on the road. This feels like a game that could come down to OT, but the WIN +1.5 price tag of -230 is way too high. The NHL wants to see Nashville / Vegas, and they'll make it happen tonight.
Free Pick: Nashville Predators -150