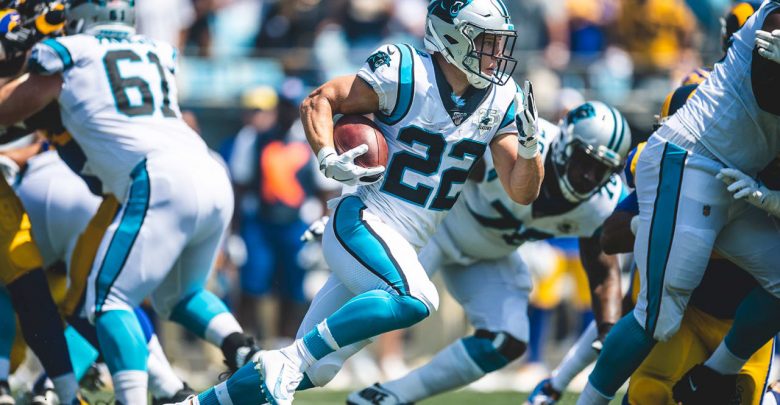 Week 2 of the NFL season gets underway Thursday night with a battle of two NFC South rivals when the Tampa Bay Buccaneers visit the Carolina Panthers. Both teams come into this contest with 0-1 marks after home losses a week ago, so there will be a little desperation from both teams trying not to drop to 0-2.
The two teams split their meetings last season, with the home team winning each contest. Carolina may be feeling a little more pressure to win this one considering it would be two losses in two home games if it falls, and the Panthers' expectations for this season are a little higher than those of the Buccaneers.
The moneyline for this contest has the Tampa Bay Buccaneers +260 and the Carolina Panthers -320. The Panthers are favored by seven points at home, with the over/under being set at 49.
Problems With Mistakes
Jameis Winston and the Tampa Bay offense outgained San Francisco in the opener, 295-256, but lost by two touchdowns because of four turnovers, including three interceptions thrown by Winston. Two of those interceptions were run back for touchdowns, providing the winning margin in the 31-17 setback for Tampa Bay. Winston must be more careful with the ball in this one, as Carolina will certainly be trying to get these same kind of turnovers. Winston especially needs to be good in this one, as coach Bruce Arians doesn't have backup quarterback Blaine Gabbert (knee injury) to turn to if he struggles.
Defensively, the Buccaneers played very well, limiting the San Francisco offense to just one touchdown and allowing just 98 rushing yards for the game. One big problem was the pass rush, which yielded only one sack. Against a mobile quarterback like Cam Newton, the Tampa Bay defensive front must be able to get pressure while still containing Newton in the pocket, as he can be dangerous when he gets out in open space.
One-Man Show?
When you think of one player carrying the Carolina offense, it is usually Newton that comes to mind. That may be changing, though, as Christian McCaffrey was the Panthers' offensive star in their opener. McCaffrey had a pair of rushing touchdowns to go with 128 yards on the ground while also leading the team with 10 catches for 81 yards. The Buccaneers will certainly be focused on McCaffrey after that performance, though the possible loss of tight end Greg Olsen for this game with a back injury could force McCaffrey into just as big of a role again.
The Carolina defense would like a better showing after allowing 30 points to the Rams in the opener, but there's one player on the Panthers' defense that will be more motivated than any other. Defensive end Gerald McCoy spent the first nine seasons of his NFL career with the Bucs before he was released this offseason and signed with the Panthers. Now the six-time Pro Bowl selection has a chance to show Tampa Bay what it's missing, though he insists this is just another game on the schedule for him.
Panthers Earn First Win
Although these two teams have the same record, they didn't arrive there the same way. Carolina battled the defending NFC champion Rams to a close game in its loss, while Tampa Bay gave away a game to a San Francisco team not expected to compete for a playoff spot. There's just too much more talent — and stability — for the Panthers in this one. Take Carolina to win and cover the seven-point spread.