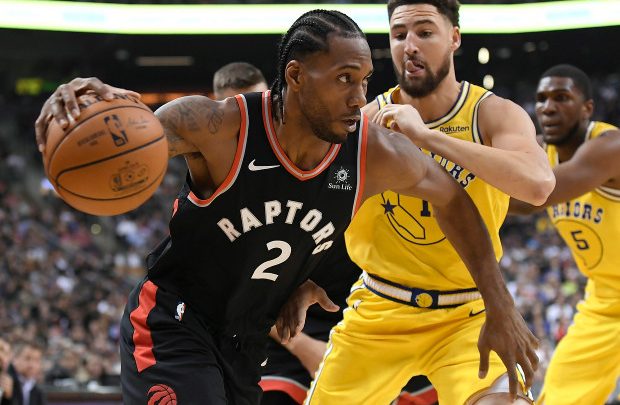 The 2019 NBA Finals Game 2 free pick has an O/U of 213.5. That's up from the 212.5 total in Game 1 that went over in the 118-109 Raptors win. There would have been reasons to raise the number for Sunday nights game, but oddsmakers have decided to stick with 213.5. The public will likely hammer the 'over' considering how Game 1 went, but does that mean defenses win out now that the two teams have gotten familiar with each other?
Warriors Shoot to Even Up Series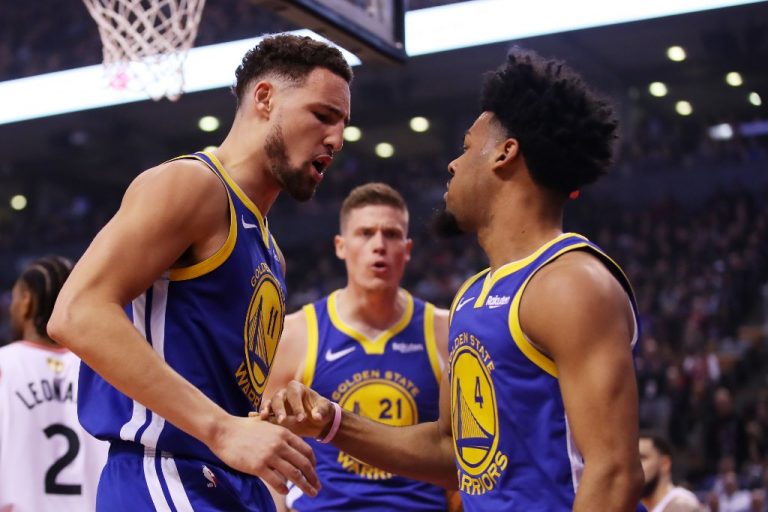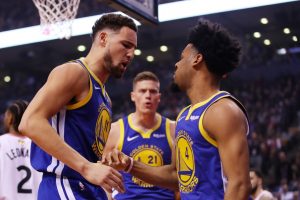 Golden State has to wonder what they can do to get a win in Toronto. The Warriors scored 109 points in Game 1 while shooting 43.6% from the field. Steve Kerr's team was also a decent 12-31 from beyond the arc. In four wins over Portland in the Western Conference Finals the Warriors shot 51.5%, 31%, 30%, and 38% from beyond the arc so the key to a victory in the NBA Finals Game 2 free pick doesn't necessarily mean shooting better from three point range. The Warriors will be without Kevin Durant again on Sunday which is one of the major reasons the O/U is just 213.5. Durant scored 30 and 51 points in two regular season games vs. the Raptors.
Golden State scored 110+ points in each of their four wins over Portland last series but their defense also held the Trail Blazers to under 100 twice. That was a noticeable difference in Game 1 of the Finals as the Raptors dropped 118 points while shooting 50% from the field. Stephen Curry had his 6th straight 30+ point game on Thursday, but Durant's secondary (or primary) scoring was noticeably absent in the loss. Klay Thompson had 21 points but Draymond Green had the Warriors next highest point output with just 10. Both of those players will need to be better to steal a win in Toronto.
Raptors Look for More of the Same in Game 2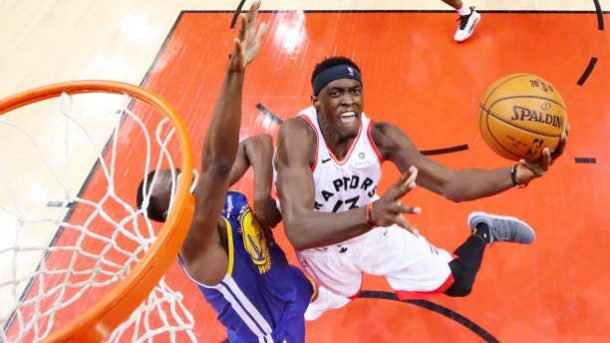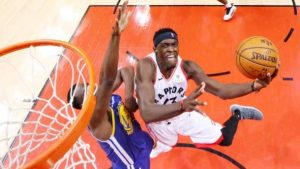 Toronto shot 39-77 from the field in Game 1. The fact that the first contest in this series went 'over' the spread was somewhat impressive considering Golden State appeared to be a bit rusty after a 10 day layoff. The Warriors scored just 21 points in the 1st quarter of Thursday's game. Another reason that the 'over' was a somewhat surprising outcome is that Kawhi Leonard shot just 5-14 from the field although he did finish with 23 points. Pascal Siakam was the biggest difference maker in Game 1 scoring 32 points on on an uber-efficient 14-17 from the field.
One of the reasons that the 'over' is looking like a solid play in the NBA Finals game 2 free pick is because Golden State will be accustomed to the raucous Scotiabank Arena crowd after getting game 1 under their belt. Leonard will likely shoot better from the field as well. Toronto also showed great depth on Thursday as Marc Gasol scored 20 points and Fred VanVleet added 15. There's no reason to think that doesn't continue on Sunday night.
NBA Finals Game 2 Free Pick Betting
Game 1 went 'over' by 14.5 points when it probably shouldn't have. The teams will be even better offensively on Sunday which makes this total look like an 'over' yet again.
NBA Free Pick: Warriors / Raptors *Over* 213.5