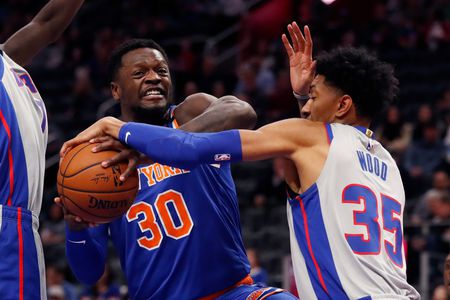 New York is a bit of a risk heading into the March 8th Pistons at Knicks betting pick. The Knicks are -6 favorites, the most they've been favored by all season. Is this line attributing quality play to New York or more of an indication just how much Detroit has essentially shut it down for the year?
The Pistons are on the road on Sunday and on 0 days rest after covering 105-111 vs. Utah on Saturday as +8 underdogs. Detroit has just one win in their last 11 games but have been close in a majority of those games. The Pistons lost 92-95 at home to the Knicks on February 8th.
Detroit Better Than Their Record Indicates Lately?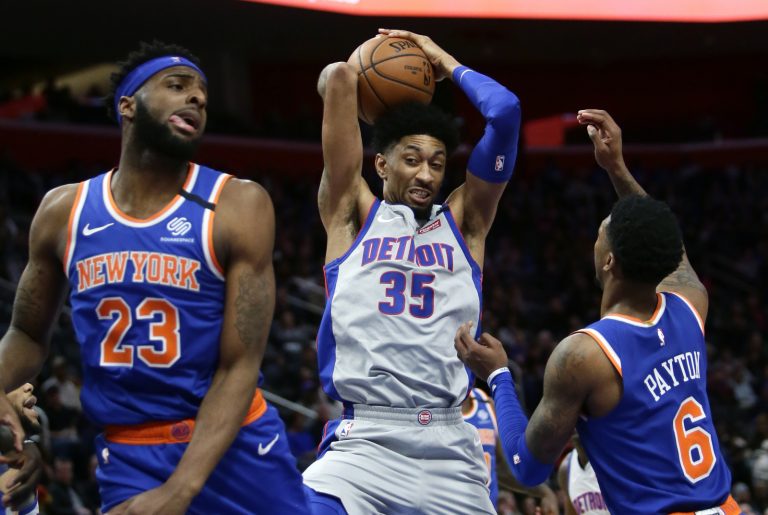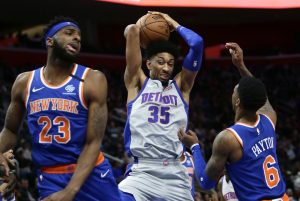 The Pistons have lost 10 of 11 games, but they've covered in 4 straight and are 6-2 ATS their last 8 games. Detroit has lost by 7 points and 6 points the last two games – each at home, but also against playoff teams in Utah and Oklahoma City.
If fresh, the +6 points would be a big lean in this contest for Detroit but they did fall by 6 on Saturday night at home vs. Utah. Christian Wood went for 30 in that game but the Detroit defense allowed Utah to shoot 40-77 (52% from the field). OKC shot 46-75 (61%) on Wednesday vs. the Pistons in a 114-107 win in MoTown so the Detroit defense is struggling.
The March 8th Pistons at Knicks betting pick isn't a game with postseason implications by any means but it's still an interesting one. The total is just 211 despite the Pistons defensive struggles lately. The Pistons had won 8 in a row in the series before the Knicks 95-92 win in Detroit on February 8th – obviously a very low scoring game.
Can New York Come Through As Big Favorites?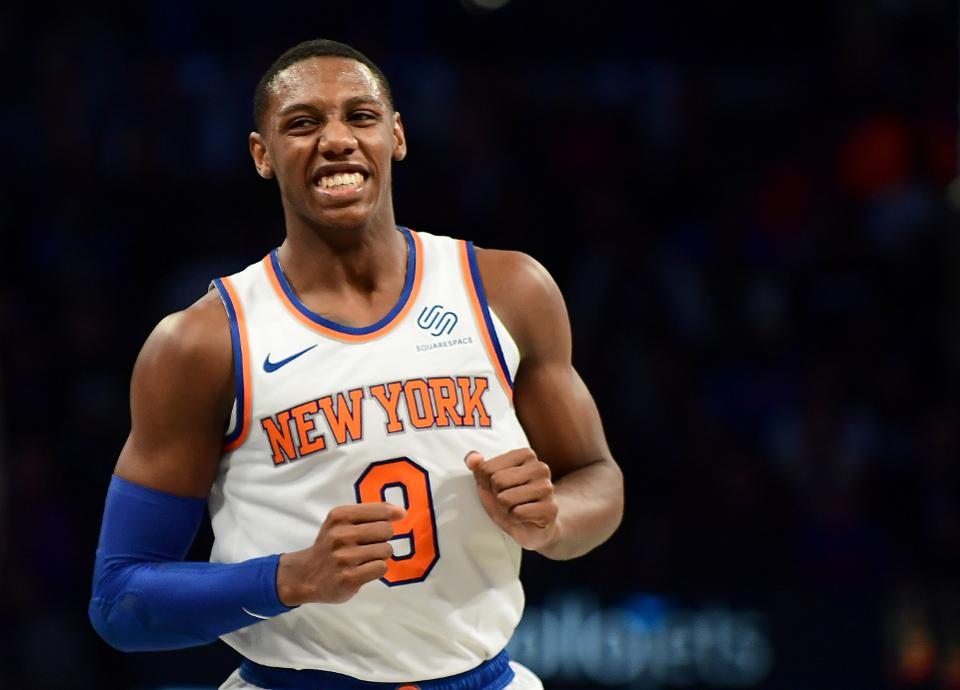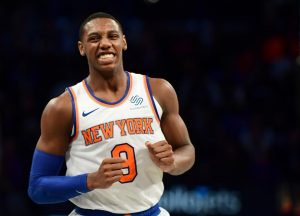 It's a very unique spot for New York in the March 8th Pistons at Knicks betting preview. New York really has no reason being a 6-point favorite considering they are just 2-8 over their last 10. The X-factor is that New York will be playing their 5th straight home game on Sunday and with Saturday off as the Pistons have to play in the back-to-back.
New York did post wins over Chicago and amazingly Houston in the past week while scoring 125+ in both games. That offensive showing has trailed off a bit in the last two with 104 and 103 points the last two vs. OKC and Utah. That's the #10 and #13 teams in defensive efficiency though – the Pistons are 22nd. Detroit is just 9-22 on the road this year though – but New York is only 10-22 at the Garden.
March 8th Pistons at Knicks Betting Prediction
Detroit is just 1-7 ATS their last 8 games playing on the back-to-back. One of those defeats was 92-95 to New York after falling 101-108 in OKC the night before back in early February. The Pistons also lost by just 7 at the Lakers on a B2B and took Brooklyn to OT on 0 days rest since the start of the 2020 calendar year. 59% of the public likes Detroit in this one, it's time to take the points.
Pick: Detroit Pistons +6