MLB Game 163 NL Central Title Free Pick
Does Home Field Win Out Over Being Red Hot?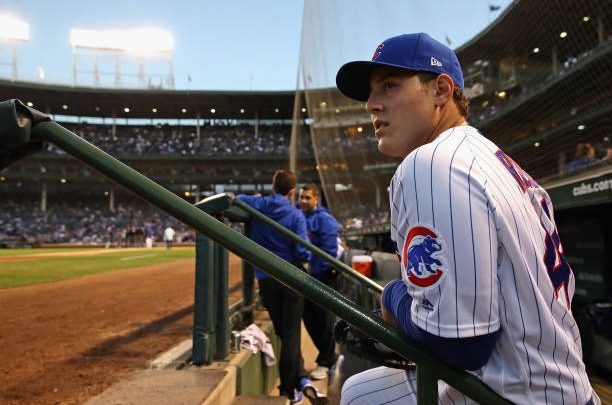 The Cubs and Brewers had 6 months to hash out the NL Central crown but here we are at Game 163 with the title on the line. Chicago hosts the game today because of their 11-8 record against Milwaukee this season. The Brew Crew are streaking hard, winners of 7 straight but also have a 'bullpen day' on the mound in the October 1st NL free pick. Does the playoff atmosphere at Wrigley give the Cubs the edge or is Milwaukee just too hot right now?
Hard to Bet Against a Charging Milwaukee Team Right Now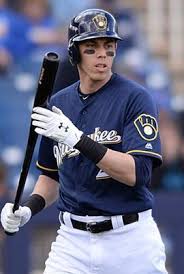 Nobody could blame bettors for siding on the Brewers today whether it's a bullpen game in the starting position spot or not. Milwaukee has won 7 straight games and are averaging 8 runs per game. Christian Yelich has probably solidified the NL MVP award by hitting .352 with 10 HR the last month of the season and he can still win the triple crown with a big day Monday. Ryan Braun has found his power stroke with 5 HR over the past week while Mike Moustakas has went deep three times in 46 career AB vs. today's Cubs starter Jose Quintana. That being said, Milwaukee as a whole is hitting just .211 career wise vs. the Chicago lefty.
Manager Craig Counsell is doing some gamesmanship regarding his pitching plan for the October 1st NL free pick. One thing on Milwaukee's side is that yesterday's 11-0 win over Detroit allowed them to rest up their bullpen. Reliever Josh Hader averaged an astonishing 19.7 K's per 9 innings in September so he can shorten this game tremendously. Jhoulys Chacin is also available and he had a great outing vs. the Cubs in a 10K, 3 hit outing at Wrigley on August 14th.
Does Chicago's Experience Give Them the Edge In This Pressure Packed Game?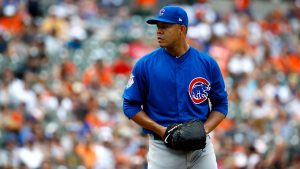 Both Chicago and Milwaukee are in the playoffs win or lose in the October 1st NL free pick. The winner will get home field advantage throughout the NL postseason but the loser still gets to host the wild card game tomorrow night. That being said, there's still an electric atmosphere surrounding this game. Chicago has gone to at least the NLCS each of the last three years so does that type of postseason experience make the Cubs the play today? Starter Jose Quintana (13-11, 4.09) has allowed 2ER or less in 7 of the last 8 games. Not only that, the lefty is 4-1 with a 2.17 ERA in 6 starts vs. Milwaukee this season.
The Cubs offense has seen some timely hitting lately, scoring 7+ runs in 3 of their last 6 games including a 10-5 win over St. Louis that set up today's showdown. Anthony Rizzo is postseason ready after hitting .400 with 3 doubles the last week of the season. Daniel Murphy is hitting .370 over that span. The Brewers are going to play the matchups with their pitching versatility but Chicago has great depth with players such as Ian Happ (.364) and Albert Almora (.500) both having great last weeks of the year. Plus you can never count out the value of experience that players such as Ben Zobrist and Jason Heyward offer this team.
October 1st NL Free Pick
The line for this game is off as Counsell still finalizes his pitching rotation. Expect a line that is essentially a toss-up with the Cubs likely getting a slight edge because of home field and the fact that Milwaukee is going with pitchers-by-committee. As long as the line doesn't stretch too high to the Cubs -130 or something, the value is on Chicago.
Free Pick: Chicago Cubs