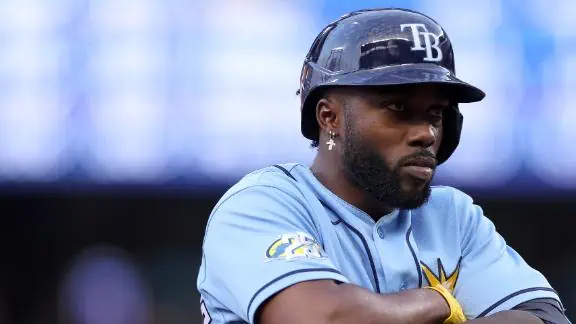 Seattle can end a three series losing streak with a win on Sunday in the July 2nd Rays at Mariners betting preview. Each team has won a game this weekend, with TB getting a 15-4 blowout win on Friday in the opener at -127 and the M's returning the favor 8-3 on Saturday to cash at -105.
The Mariners are -130 favorites as this series wraps up, but Tampa Bay has value at +110 – any time the best team in baseball (57-29) is plus money they have to be worth a look. That's the mindset of close to 65% of the betting public who are on the Rays.
Why the Rays Have Value on Sunday
There might not to be a whole lot of thinking to do in the July 2nd Rays at Mariners betting matchup because if you can get Tampa Bay at +110 you might just have to lock it in and take it. TB just wrapped up a 17-10 June and continue to have the most wins in MLB.
There are a lot of trends on Tampa Bay's side in the series finale, mostly their ability to avoid losing streaks as they've won four straight following a defeat. The Rays have also won four of their last five Sunday games and have gone 6-2 in their last 8 road games against a RH starter.
The Tampa Bay offense erupted for 15 runs on Friday but were held somewhat in check managing just 5 hits in Saturday's loss. Sunday is a tough meeting against Seattle's Luis Castillo, but the Mariners lost four of his five starts last month.
Why the Mariners Have Value on Sunday
Just reading the line of Seattle at -130 when they've been +117 and -105 so far this weekend would suggest the bait has kind of been set on Tampa Bay (who was -127 on Friday and -103 on Sunday). Castillo is a good pitcher with a 2.86 ERA, but he's also just 5-6 in the W/L column this season.
The reason the Mariners at -130 for this matchup is somewhat surprising is because this seems to be a team in a downward fall as they had lost 5 of 6 prior to the win on Saturday. The Mariners have lost five of their last six following a win and June was their worst month of the season going just 9-15. Yet, Seattle still is a fairly significant favorite against the MLB's best team on Sunday.
It's obvious the Mariners are going to need some runs again in the series finale, and J.P. Crawford and Julio Rodriguez going 6-9 from the 1-2 spots in the order like they did on Saturday would help. Seattle faces Taj Bradley on Sunday, and he just served up 6ER including 4HRs in his last start.
Free July 2nd Rays at Mariners Betting Pick
Nobody would frown on a Tampa Bay play in this matchup, especially at +110 against a Seattle team that had been struggling prior to Saturday's breakout performance. The line says play the Mariners though, especially with a majority of the public on the Rays and there being no movement back TB's way.
Free Pick: Mariners -130