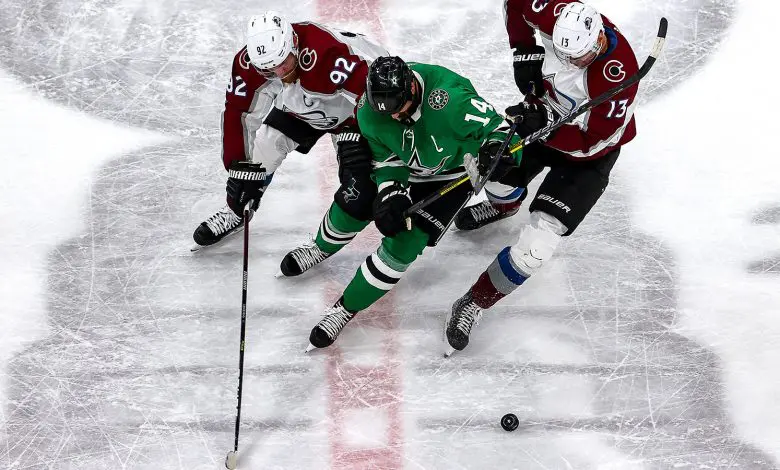 It wasn't easy, but Colorado was able to hold on for a 6-4 win last Wednesday for their first win in the Western Conference semifinals. Ahead of August 30th Avalanche vs. Stars game 4 betting, Colorado is once again a -135 favorite despite the fact that Dallas still leads the series 2-1.
What this series has proven is that both offenses are clicking and oddsmakers can't set a total high enough. The betting total for Sunday is 6, but in game three there were six goals scored in the third period alone. Will we see another high scoring affair in game four? One would think wagering on the total has to get a little more difficult in this series.
Colorado Beaming With Confidence
The Avs were in a must-win situation last game as falling down 0-3 all but seals the series for Dallas. Colorado came out blazing with a 3-1 lead but did allow the next three goals to a red hot Stars offense to go down 3-4 with 9 minutes. Colorado being able to tie, then take the lead, then add insurance is what gives them momentum heading into Avalanche vs. Stars game 4 betting.
Colorado had been held to 5 goals total in the first two games of the series. Their offense had a breakout in game four fueled by three helpers from D Cale Makar. Nazem Kadri also added his first goal of the series which is huge if the Avs can get some help for their "big three" who have been phenomenal. Nathan Mackinnon has an 11 game point streak, Mikko Rantanen has goals in the last two, and Gabriel Landeskog has found the net in two of three this series.
Pavel Francouz has some work to do in net for Colorado after he has now allowed 10 goals to Dallas this series on 83 shots (.880). Francouz allowed three goals in the span of six minutes in the 3rd period on Wednesday when Colorado was trying to hold on to a 3-1 lead. The Avs offense bailed out there defense, but it's still a very volatile situation between the pipes.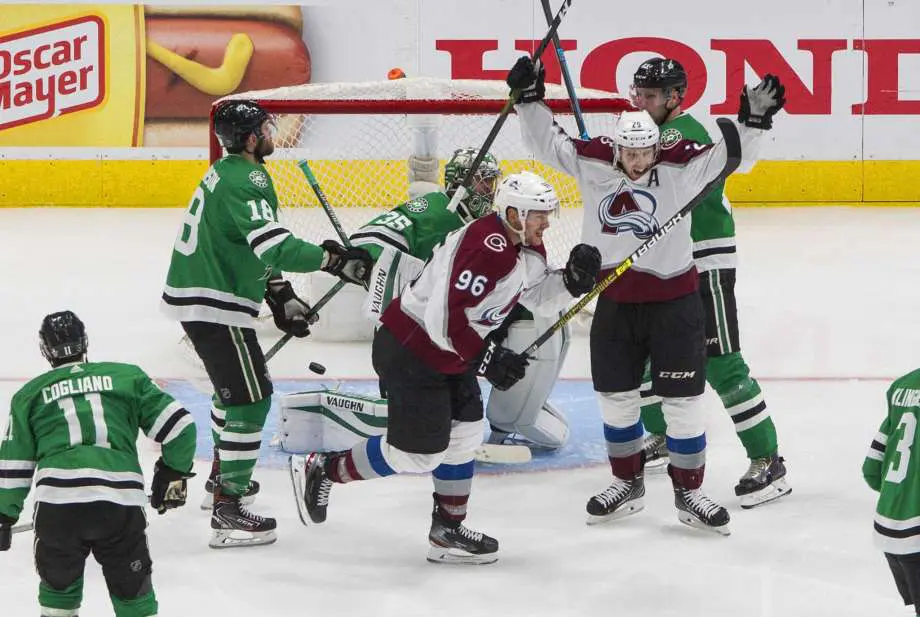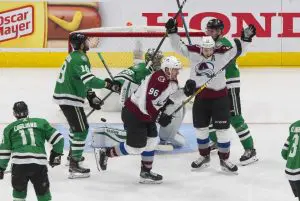 Stars Still Very Dangerous
The Stars would obviously rather be up 3-0 in this series compared to 2-1 but a loss on Wednesday shouldn't damage their psyche. This is a team that battled back from a 3-1 deficit in the 3rd period and would have had their sixth straight win had they checked the Avs offense for for the last 8 minutes of the game.
The Dallas offense is still tearing up the postseason with their 5th game in the last six scoring at least four goals. Tyler Seguin started the action in game three, his second goal of the series. Jamie Benn thought he had the game-winner until the Avs comeback, but the left-winger still has six points this series.
While the Dallas offense will likely be unfazed by the game three loss, the same cannot be confirmed about Anton Khubodin. The Dallas goaltender gave up five goals on just 31 shots in game three after allowing five total on 71 SOG through the first two games.
Avalanche vs Stars Game 4 Betting Pick
If there was a game in this series that was going to be lower scoring it's probably game 4 as the teams have had the last three days off due to social boycotts. That means a little rust on offense as well as a very fresh defense. There's just too many offensive powerhouses on both teams in this one and on much more than just the top lines. They could raise the total to 7 next game and it would still have value.
Pick: Over 6