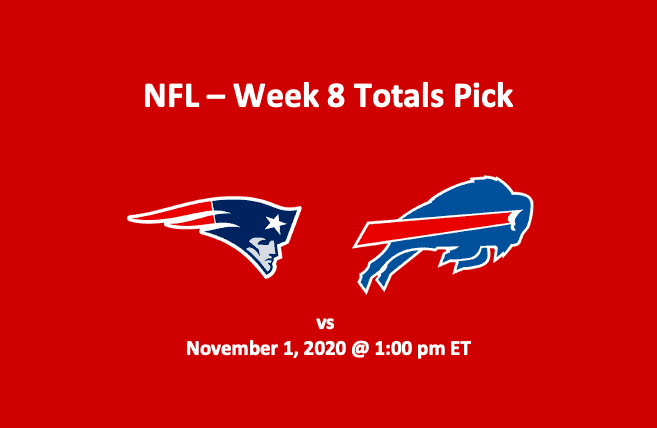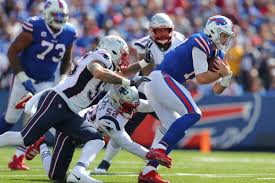 Our New England vs Buffalo totals pick has the over/under at 41.0. Interesting to note that as of late both team's offensive output has declined. Still, the Pats have a weak defense, and the Bills can give up points. This game will be played on Sunday, November 1, 2020 at 1:00 pm. It will be played at Bills Stadium in Orchard Park, NY. Along with this this Patriots at Bills over/under prediction, we also have provided the point spread for this contest. Here's how we see this game unfolding in terms of the total.
New England vs Buffalo Totals Pick – Offenses & Defenses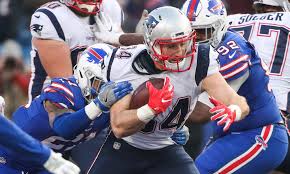 Our New England vs Buffalo totals pick notes that the Pats are scoring 19.2 PPG and over the last three contests, they have averaged just 9.3 PPG. It's true that Buffalo is allowing 25.4 PPG, which gives New England an opening. However, news has it that Pats' wideout Julian Edelman is scheduled for surgery. That is not good news for a team that is dealing with various injuries. The Patriot defense, which is allowing 23.8 PPG, is thin due to injury. Even their stellar secondary has struggled as of late.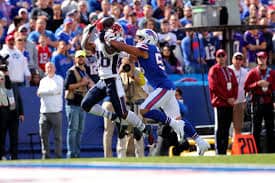 Although the Bills are averaging 24.9 PPG, over the last three games, they've averaged just 18.0 PPG. The Pats are allowing 23.8 PPG. Although New England has some fine players in the secondary, they've been giving up some big plays as of late. QB Josh Allen and the Buffalo wideouts could take advantage of that situation. If the Patriots and Bills perform according to their averages, then they should easily hit the 41-point mark. But will they?
Patriots vs Bills – Trends
In New England's last seven games, five have been under. Also, the Pats have been under in four of their last six games of this season. On the other hand, the total has gone over in five of the Bills' last seven contests. Also, in their last nine games with the Patriots, the total has gone under. In Buffalo's last seven AFC games, the total has gone over.
New England vs Buffalo Totals Pick – Final Word
Considering our New England vs Buffalo totals pick, the totals look skewed. One major question is, can the Pats actually score points? They've had a tough time doing so. We think they will struggle to do so in this contest. We'll give new England 13 points. Buffalo should be able to put up about 24. If that's the case, this game will go under. Even if this scenario does not play out, any other one we can think of results in the total being under 41.0. Take the under at -114.
New England Patriots vs Buffalo Bills Over/Under Summary
Totals – Under 41.0 (-114)