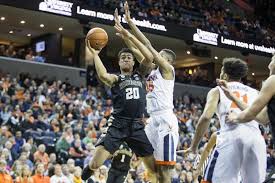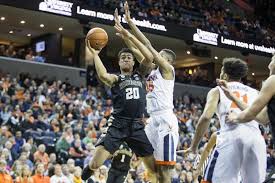 The second game on Mar. 14 has the 11 Kansas State Wildcats (20-13 Overall, 8-10 Big 12) at 11 Wake Forest Demon Deacons (19-13 Overall, 9-9 ACC). The Wildcats finished sixth in the Big 12 while the Demon Devils were 10th in the ACC. This is the second of the first four games with two being played today and two more tomorrow, Mar. 15. Our Kansas State plays Wake Forest 2017 March Madness pick has the Wildcats ay -2.0.
The Wildcats went 4-6 for their last 10 and won three of their final four games of the 2016-17 season. In that four-game stretch that went from Mar. 1 to Mar. 10, they beat TCU 75-74, Texas Tech 61-48, and #9 Baylor 70-64. Their loss came in the final game of the season as #11 West Virginia barely beat then 51-50.
In their last 10 games, the Demon Deacons won six and lost four. For their last five, they are 4-1. From Feb. 22 through Mar. 7, they won four in a row. In that string, they beat Pittsburgh 63-59, #8 Louisville 88-81, Virginia Tech 89-84, and Boston College 92-78. That final win was during the ACC tournament. They then lost in the tourney 99-90 to Virginia Tech.
11 Kansas State Wildcats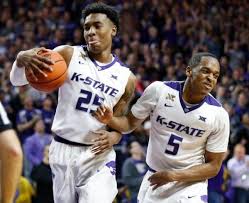 The Wildcats have a solid frontcourt that's led by Wesley Iwundu. Iwundu, who's averaging 12.7 PPG, leads all scorers. Kansas State has four guys who are averaging double-digits per game. Forward D.J. Johnson, who's good for 11.2 PPG, is connecting on 62% of his shots from the field. He and Iwundu are each grabbing six rebounds per game.
In the backcourt, Kamau Stokes is good for 4.3 APG and 11.6 PPG. Guard Barry Brown has been averaging 11.7 PPG while Dean Wade leads all three-point shooters with a 41% success rate. Brown has 2.6 steals per game. Overall, the team is connecting on 46% of its shots, 69% of their frees, and 36% of their threes. They are averaging 72 PPG.
11 Wake Forest Demon Deacons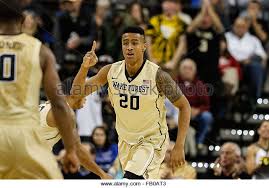 The Demon Deacons, who are putting in on average 83 PPG, are hitting 47% of their threes, 39% of their three-point shots, and 77% of their free throws. The frontcourt includes the team's leading scorer John Collins. Collins is averaging 18.9 PPG while grabbing 9.8 PPG. In the backcourt, Bryant Crawford is tossing in 16.1 PPG while making 5.4 assists and taking down 4.8 rebounds per game.
In addition, guard Keyshawn Woods, like Crawford, is an all-around solid player averaging 12.8 PPG, 4.3 RPG, and 3.5 APG. Woods is good on 46% of his shots from downtown. Konstantinos Mitoglou, with 6.3 RPG and 9.0 PPG, is another major force on the team.
Kansas State Plays Wake Forest 2017 March Madness Pick
This South Region game looks like a good one. Although the Wildcats are favored, we like the Demon Deacons for a few reasons. First is their conference, which is an exceptionally tough one. Next, Wake Forest excels in all scoring categories. Plus, they tend to go to the free throw line a bit more than the Wildcats. Our Kansas State plays Wake Forest 2017 March Madness pick is the Demon Deacons at +2.0.
Kansas State Plays Wake Forest 2017 March Madness Pick: Wake Forest at +2,0