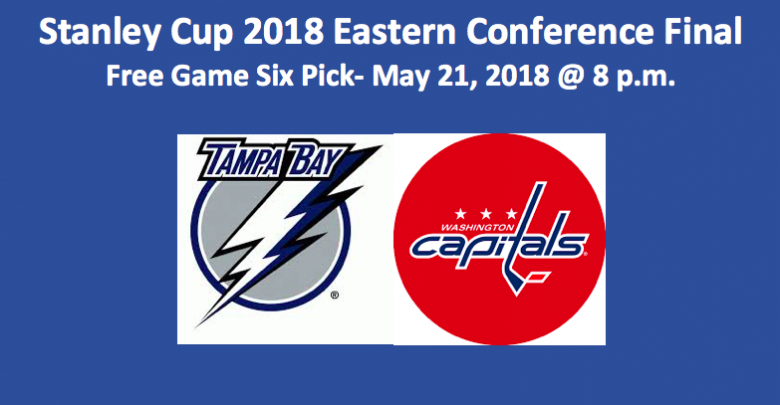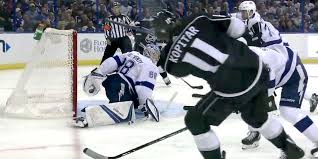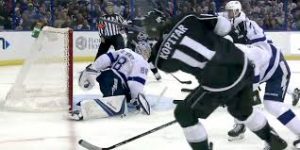 In the Stanley Cup Eastern Conference Final series, the home team finally won the other night. It was the Tamp Bay Lightning beating the Washington Capitals on Saturday 3-2. That win, which was the third-straight for the Bolts, gave Tampa Bay the series lead, three games to two. They are back in Washington for tonight's faceoff at 8:00 p.m. E.T. Despite the fact that the Caps have not yet won a game at home in this series and that they have lost three in a row, the home team is favored. Our Tampa Bay plays Washington Stanley Cup game six pick has the Capitals at -115 and the Lightning at +109.
Although, it should be noted that the odds vary greatly in this game, as Washington is anywhere from -115 to -125 and Tampa's odds range from +109 to -105. They have been tightening throughout the day, and we expect to see more movement prior to tonight's game. The over/under, as it has been all series, is at 6.0 with the over being around +112 and the under at about -126. The over/under on this series has seen three pushes, one over, and one under.
Goaltending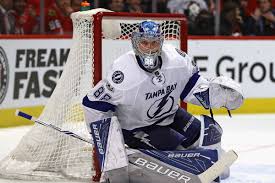 After giving up 10 goals in the first two games, Tampa Bay netminder Andrei Vasilevskiy has allowed just two in each of the last three games. That's a three-goals-per-game swing in favor of the Bolts. In two of his wins, Vasilevskiy made 36 saves in each game, while in his last win, he saved 28 of 30. His save percentage in the last three games is .942, while his stop percentage in the first two games of this series was just .839. If he can keep his focus tonight, he'll be tough to beat.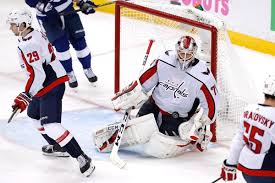 For the Caps, goalie Braden Holtby was solid in the initial two games. Although he was not tested much in the first game, as he saw just 21 shots, his save percentage was .905. In game two, he was virtually unbeatable, stopping 33 or 35 shots (.943). But his performance has fallen off badly in the last three games, as his save percentage went down to .844. Plus, in each game, he saw on average merely 21.3 shots-per-game. The pressure is on him tonight, and he must perform exceptionally well for the Caps to survive another day.
Offense and Defense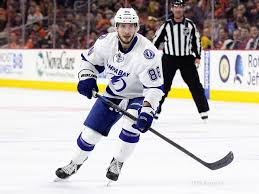 The Lighting offense has also turned it around, as they've scored 3.33 GPG in the last three matches, as opposed to 2.0 GPG in the first two meetings in this series. On the other hand, their opponents have dipped down in the last three games to an average of 2.0 GPG, which is on average three fewer than in the first two.
The Lightning have a dangerous offense as wingers Nikita Kucherov and Ondrej Palat and centers Brayden Point and Steven Stamkos lead the way. Together, they have accumulated 61 points, including 27 goals. They are very tough to control, and they could ensure that this game is over early if the Caps don't check them tightly. Stamkos has been lights out on the power play with six goals and six assists.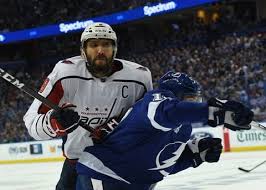 The Capitals will counter with seven players, each of whom come to tonight's game with 10 of more points. Leading the group are center Evgeny Kuznetsov and left wing Alex Ovechkin. Kuznetsov has 11 goals and 11 assists, while Ovechkin has 11 goals and 10 assists. Defenseman John Carlson has accumulated 15 points, 10 of those have been notched on the power play. He's also +5. Washington needs to break out often and early, swarming Vasilevskiy.
Tampa Bay Plays Washington Stanley Cup Game Six Pick
If the Capitals win tonight, they will go back to Tampa Bay for game seven. It's all of nothing tonight for the Caps. Recently, the Bolts have been hot offensively, exceptional in goal, and tough on D. Hope is fading for the Capitals and we think is will fade away completely tonight. Our Tampa Bay plays Washington Stanley Cup game six pick is the Lightning. We are also taking, of all things, the over. We see Tamps scoring four and Washington three.
Summary Bolts at Caps Picks: Tampa Bay at +109 and over at +112