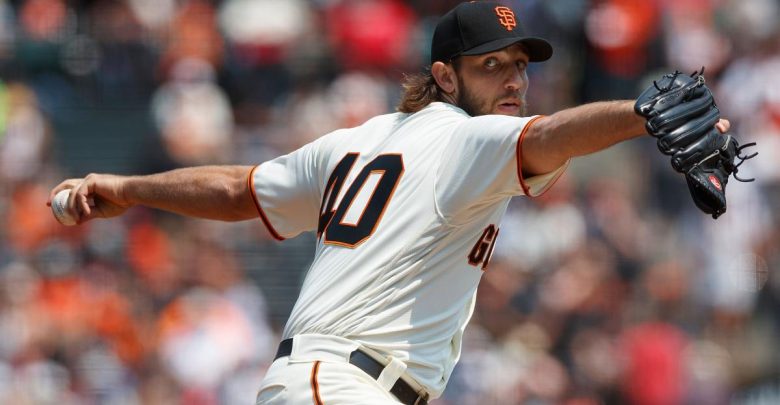 The St. Louis Cardinals look to stay close to the leaders in the National League Central when they face the San Francisco Giants in the second of a three-game series Saturday night. St. Louis has won three straight and sits just 1.5 games behind first-place Milwaukee in the NL Central, with the Chicago Cubs in between them at just a half-game back. The Cardinals are also just one game out of the Wild Card spots in the National League, with the Cubs and Philadelphia currently tied for the two spots.
San Francisco is looking at a different second half of the season. The Giants are in last place in the National League West, 19.5 games behind the first-place Dodgers, and they're also 6.5 games out of the Wild Card. Instead of fighting what is likely a hopeless fight for a playoff spot this season, San Francisco will likely be making deals with the future in mind this month.
The moneyline for this contest has the St. Louis Cardinals +110 and the San Francisco Giants -120. The over/under for the game is set at 8.
Different Year, Different Pitcher
In 2018, Miles Mikolas was a revelation for the Cardinals, going 18-4 with a 2.83 ERA in his first season back in the Major Leagues since 2014. This season, it's been a completely different story for Mikolas, as he enters this game with a 5-8 record and a 4.34 ERA. He'll get the start, hoping to end his first half on a high note. Mikolas has just one win since May 6, going 1-6 over that span of nine starts. One big difference from last season is his home runs allowed, as he's given up 15 this season already after allowing just 16 all of 2018.
The Cardinals' offense has a lot of potential, but for some reason, some of St. Louis' biggest hitters are lacking consistency this season. One player, in particular, is Paul Goldschmidt, who has plenty of experience against the Giants from his days with San Francisco's division rival, Arizona. Goldschmidt homered in Friday night's win, but for the season, the former All-Star is batting just .251 with 15 home runs and 33 RBI, well off his usual production.
Possible Tryout?
One thing that has hurt the Cardinals this year is their starting pitching. They may be looking for a starter at the trade deadline, and one of the most talked-about options in baseball is Saturday's starter for the Giants, Madison Bumgarner. The veteran left-hander is 5-7 with a 4.02 ERA this season, though he has picked up wins in his last two outings. Against the Diamondbacks in his last start, Bumgarner went seven innings, giving up four hits and one run while striking out nine and walking none.
Part of the reason Bumgarner and the Giants have struggled all season has been their lack of offensive production. San Francisco has scored 360 runs this season, which is the fewest in the National League other than Miami's 304. The Giants also have the league's worst batting average at .230. One batter who has started to make an impact is outfielder Alex Dickerson, who was acquired in a trade with San Diego late in June. In 14 games with the Giants, Dickerson is batting .357 with four home runs and 14 RBI, providing a little extra pop for San Francisco.
Bumgarner Leads Giants To Win
Bumgarner knows he's likely not going to be with San Francisco for much longer, and he wants to do his best to impress whatever teams are inquiring about him. He's been on a roll lately, and he's facing a Cardinals team that hasn't shown the ability to stay hot offensively. Throw in the fact that Mikolas has struggled mightily this season, and I'm taking the Giants -120 in this one.