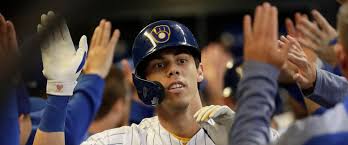 There's a key NL Central matchup going on when the Cubs and Brewers meet up in the September 7th MLB betting free pick. Milwaukee is 6.5 GB from St. Louis in the division, but only trail Chicago for the 2nd wild card spot by 4 games. The teams have split the 4-game weekend series so far, but oddsmakers are giving Joe Maddon's team a slight edge Saturday night listing them as -115 favorites (MIL +106).
Chicago Looking for a Bounce Back Game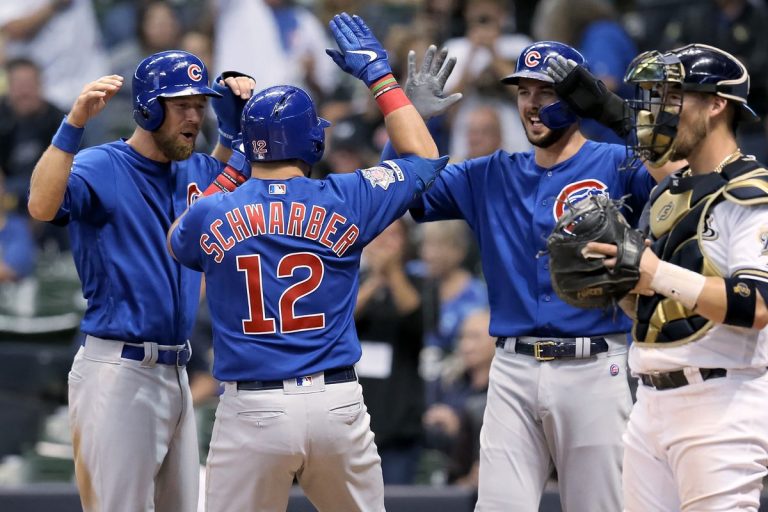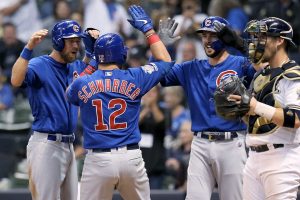 The Cubs missed a golden opportunity to close the 2.5 game deficit in the Central after St. Louis dropped a game to the Pirates. On the bright side Chicago's 1-7 loss to the Brewers didn't cost them any ground. The offense scoring just a run was a sour note though, especially after a 10-5 win over Milwaukee on Thursday.
Chicago bats are up against Gio Gonzalez in the September 7th MLB betting free pick. As a team the Cubs have just a collective .199 average against the Milwaukee starter in a big sample size of 176 ABs. The Cubs have faced Gonzalez three times since July 26th, scoring 2 runs, 1 run, and were shut out over 3.0 innings last Sunday.
Chicago's offense has some questions on Saturday night, but so does their pitcher Yu Darvish. The right-hander had been very solid since the all-star break with a 2.73 ERA and 72 K's to just 3 walks. That being said, Darvish had his spot in the rotation skipped last time out due to right forearm tightness and now hasn't pitched since August 27th.
Can Milwaukee Get to Darvish on Saturday Night?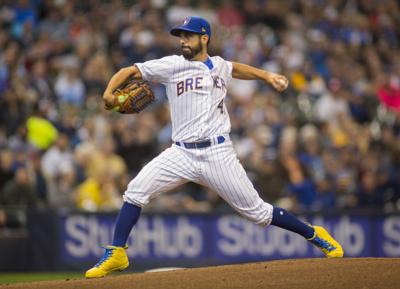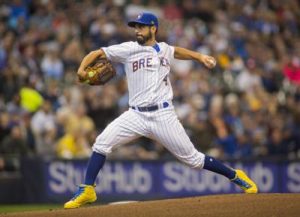 The big question for Chicago is if Darvish is going to be rested – or rusty – when he takes the mound vs. the Brewers in the September 7th MLB betting free pick? The Cubs are just 1-5 in Darvish's last 6 road starts whereas the Brewers are 9-2 the last 11 times Gonzalez takes the hill at home.
The Brewers don't hit that well against a healthy Darvish (.211 average in 95 AB) which makes Saturday's 'under' of 9.5 look like a solid wager. One guy who does hit Darvish – and everybody else on the Cubs pitching staff – is Christian Yelich who has gone 3 for 10 but with 2 HR vs. the Chicago starter. Yelich had a HR in the win on Friday. The MVP has hit 5 HR vs. the Cubs this season.
The Brewers don't seem like they should be underdogs of +106 with Gonzalez on the mound and at home. He has allowed 5+ ER in 2 of his last 4 starts, but the Cubs managed just 3 hits on Friday. Chicago was also shut out twice in a three game series vs. Milwaukee last weekend as well.
Top Trends:
Cubs are 6-1 last 7 road games
Cubs are 7-3 last 10 overall
Cubs are 1-5 in Darvish's last 6 road starts
Brewers are 4-0 last 4 Saturday games
Brewers are 9-2 in Gonzalez's last 11 home starts
September 7th MLB Betting Free Pick
Chicago is kind of a strange favorite in this game with the questions surrounding Darvish and his workload for Saturday. Not only that, Gonzalez has dominated the Cubs offense and Chicago is just 4-9 their last 13 in Milwaukee. For the price, the home team is the play.
Pick: Milwaukee Brewers +106