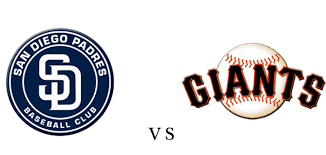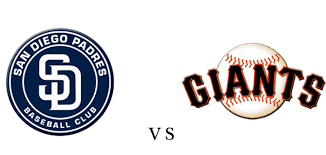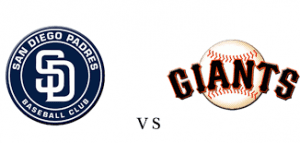 The San Francisco Giants (35-57 Overall, 18-33 Away) play the San Diego Padres (39-51 Overall, 23-23 Home) for the rubber game of their weekend series. The Giants took the first game and the Padres the second. In the NL West, San Francisco is 28 games out of first and in last place, while San Diego is 23 games out and in fourth. These are two teams going nowhere in 2017. Our Giants play Padres 2017 MLB free pick has SF at -131 and San Diego at +126.
Pitching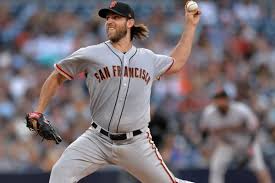 The Giants put right-hander Jeff Samardzija (4-10, 4.58 ERA) on the mound today. He is tied for the most losses in the National League. In his last three starts before the All-Star break he went 2-1. On April 28 this season, he got no-decision against the Padres, pitching seven innings while allowing three runs on four hits while striking out five. Against the Padres lifetime, Samardzija is 7-2 with a 3.13 ERA.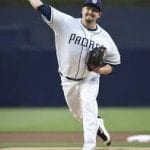 The Padres will go with Trevor Cahill (3-3, 3.38 ERA). Cahill, a right-hander who is making his third start since a sore shoulder resulted in him missing six weeks. Prior to getting hurt, he had won his last three starts. Since he has come back, he's lost two. In his last start, which was against the Phillies, he gave up three homers. The Padres lost that game 7-1.
Hitting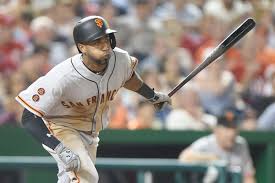 The Giants offense is anemic as it has posted a .244 BA and smacked just 77 homers. Buster Posey (.325 BA, 37 RBI, 11 HR) is their top hitter, while Eduardo Nunez (.298 BA, 25 RBI, 4 HR) has done a good job driving in runs. Brandon Belt (.244 BA, 44 RBI, 16 HR) leads SF is homers.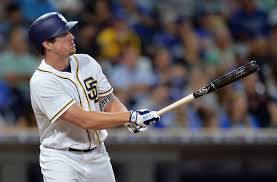 With a .228 BA, the Padres have very little offensive potential. Still, they have managed to drive 105 balls out of the park, making them potentially dangerous with the long ball. One of their best offensive players, Yangervis Solarte (.268 BA, 30 RBI, 10 HR), is out and looking to start a rehab assignment. Wil Myers (.252 BA, 42 RBI, 16 HR) has accumulated the most RBI on the team while Hunter Renfroe (231 BA, 39 RBI, 16 HR) is a close second on runs batted in and tied with Myers for most homers.
Giants Play Padres 2017 MLB Free Pick
The are favored in this game mainly due to the fact that, despite the team's poor hitting, they can still muster more offense than the Padres. Plus, Cahill has really struggled. In our Giants play Padres 2017 MLB free pick, we will forego choosing the winner and go, instead, with over 7.5 runs at -107. The game starts at 4:40 p.m. E.T.
Giants Play Padres 2017 MLB Free Pick: Over 7.5 runs at -107