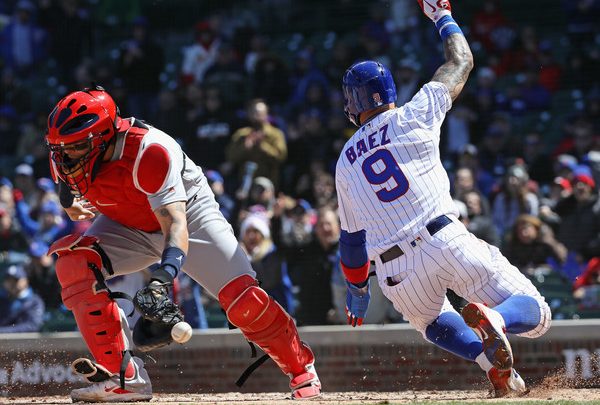 When the Cubs and Cardinals meet up, it looks like home field advantage is key. Chicago took three at Wrigley in early May to jump into 1st in the Central while St. Louis returned the favor at Busch Stadium last weekend. Joe Maddon's team kept the streak going Friday with a 3-1 series opening win. Heading into the Saturday June 8th free MLB betting pick, Chicago isn't as big of a favorite as you'd think – or at all (STL -116, CHC -105).
Cardinals Turn to Flaherty Again vs. Chicago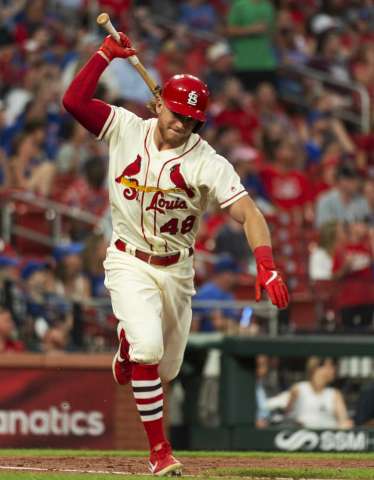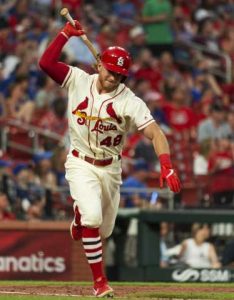 Jack Flaherty will make his 2nd straight start vs. Chicago, hopefully avoiding a rain delay this time. The heavens opened up and caused a 3-hour rain delay vs. these two teams. The Cards' went on to win 7-4 however as Flaherty finished with 8 K's allowing, 2 ER over 5.0 IP. It was Flaherty's third straight start allowing 2ER or less, which includes 0ER over 6.0 IP to Atlanta two starts ago. The June 8th free MLB betting pick O/U is set at just 7.5.
The total is low for Saturday night's tilt at Wrigley Field but the Cardinals managed just a run on 4 hits in Friday's 1-3 series opening loss. Paul Delong did have a HR in that game, but overall St. Louis has been held to 3 runs or less in 5 of the last 6. Paul Goldschmidt continues to struggle going just 3 for his last 17 (.176) and only two Cardinal batters have an OBP over .333 in the last week. Things don't get any better for St. Louis bats on Saturday night either as the Cardinals face off against Jon Lester.
Cubs a Solid Bet Behind Lester?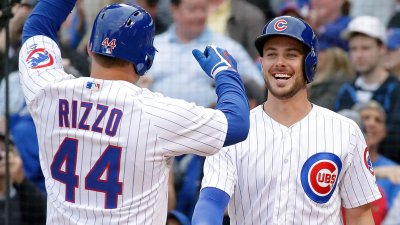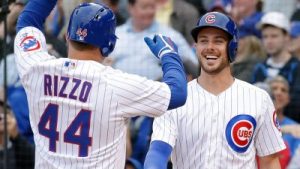 It sure seems like the Cubs should be higher than -105 for Sunday night's tilt at Wrigley Field. Chicago has won 4 of 5 on their recent home stand but more importantly they send Jon Lester to the bump in the June 8th free MLB pick. The left-hander did have a few down starts allowing 16ER in three outings from May 18 to the 28th. Lester seems to have worked out his kinks though after allowing just 1 ER on 4 hits to the Angels on Monday. Then again LA was flying in for a one-day make-up game from Seattle and may have been a bit jet-lagged. Being at Wrigley will definitely be an advantage to the Cubs though, as Lester has a 1.76 ERA in 6 starts at home.
The Cubs have hit just .211 vs. Flaherty in 71 team AB but there are some individuals who have had great success vs. the Cardinals starter. Anthony Rizzo is definitely one of those players as he's gone 7-11 (.636) with 2HR vs. Flaherty and was moved into the lead-off role on Friday. Kris Bryant is just 1-10 with 5 K's vs. Flaherty and Javier Baez has done even worse, going 0-7 with 6 K's. Baez is on a nice run as of late though with a .333 average and 3HR (.750 SLG) over the past week.
June 8th Free MLB Betting Pick
There's definitely weird line movement on this game as St. Louis opened at +102, but is -116 even though about 65% of bettors are on the Cubs. If that's the case, it's possible that Lester does struggle again but that's hard to envision with how bad the Cardinals bats have been lately. It's a fishy side to play, but maybe oddsmakers are trying to get us to overthink this one:
MLB Free Pick: Chicago Cubs -105