Free Expert Sports Picks
Saturday June 20th Belmont Stakes Betting Preview
First Leg of Triple Crown Gets Underway in New York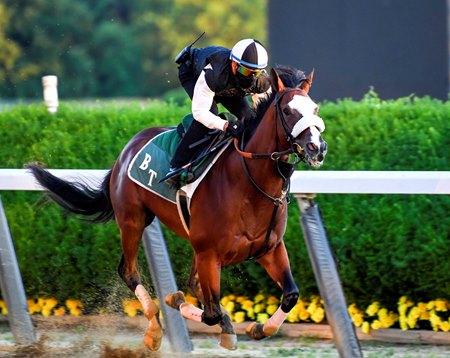 For the 2020 Belmont Stakes betting preview it's looking like Tiz the Law vs. everybody else. Barclay Tragg's thoroughbred is a -130 favorite on Saturday and the consensus seems to be that's still too low of a price. That being said, with the race shortened from 12 furlongs to 9 this could turn into a dash for the cash opened up for everybody:
The Belmont Stakes has been reduced to a 10-horse field, not necessarily because of Covid but because of injuries. Here are some picks for the "Test of Champions" that will now be neither the last nor the longest of the Triple Crown events.
Tiz the Law -130
Tiz the Law has raced 5 times this season, winning 4 of them. TtL has been called nearly a 'sure thing' for '20 Belmont Stakes betting. That's especially true  after injuries to Charlatan and a banned substance test from Nadal – two horses from legendary Bob Baffert's stable – as well as the injury to the unbeaten Maxfield. Tiz the Law isn't immortal as evidenced by the 3rd place finish in an 8-horse field at Churchill Downs in November. Still have to go with that side today though.
Pick: Tiz the Law -130
Tap it to Win +700
If Tiz the Law falters, look for Tap it to Win to reap the benefits. Tap it to Win has the speed to pace the Belmont Stakes betting, but has struggled to finish even on the shortened track. Tap it to Win is jockeyed by John Velasquez who has ridden Rags to Riches and Union Rags to Belmont victories. This will be the 2nd time Velasquez mounts TitW, after replacing Tyler Gaffalion who had two last place finishes on the 3-year old. Tap is also starting in the post.
Pick: Tap it to Win top 3 finish +125
Sole Volante +700
While Tap it to Win blares out of the gate and struggles late, it's the opposite approach for Sole Volarte. The biggest question for this horse is how much he has in the tank after racing just 10 days ago in an allowance race at Gulfstream. Sole Volante got the win, his 4th in 6 starts (with a 2nd and a 3rd) and trainer Patrick Biancone says 'he's the best he's ever been' even with the quick turnaround.
Pick: Sole Volante -160 over Pneumatic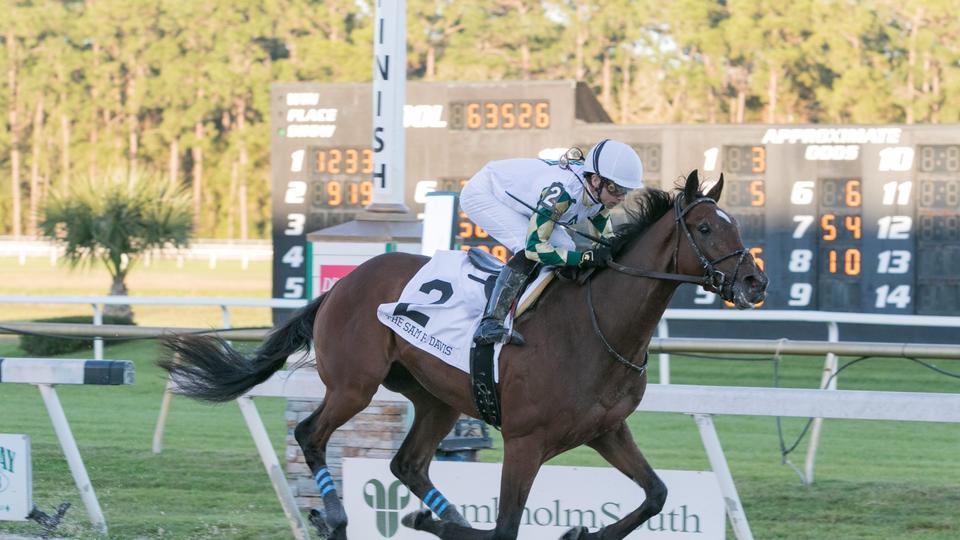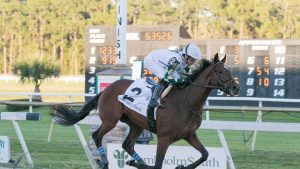 Max Player +1600
Max Player is coming out of the 3 post largely as an enigma. He has posted just 3 starts in his career, 2 wins and a 2nd and hasn't been in action since February. Joel Rosario will be riding Max Player on Saturday – the jockey who led Sir Winston to Belmont victory a year ago (as well as Tonalist in 2014). The public can now buy shares of Max Player so he'll be a heavily wagered horse in this one – with a great chance of paying off on that investment.
Pick: Max Player +115 over Pneumatic
With such a likelihood that Tiz the Law wins in Belmont Stakes betting, it's a great day for quiniella wagering. Tiz the Law / Tap it to Win at +340 has nice value as does Tiz the Law and Sole Volante at +320. With only 10 horses in the field, there may not be room for many upsets.