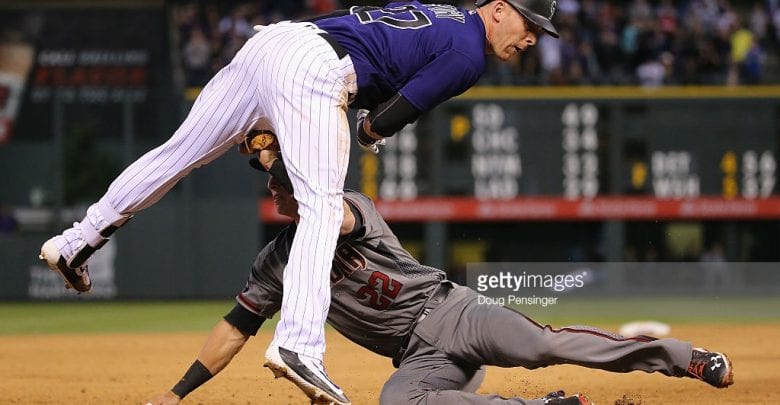 Despite the Dodgers recent losing streak of 11 games, the closest Arizona was able to climb in the West was 10 games while Colorado got within 13. It appears these two teams are just going to duke it out for the NL Wild Card slots, which they both have a pretty good grasp on now. The Diamondbacks sit atop the Wild Card standings with a game lead over the Rockies – who are in the second spot and have a comfortable 3.5 game lead of their own over the Cardinals. These means the 9/13 Free MLB Pick could be kind of unpredictable.
Gonzalez Homers Twice, Rockies Beat Diamondbacks Again, 4-2 https://t.co/tRaKqPlZnX pic.twitter.com/Y6r5JSkypO

— CBSDenver (@CBSDenver) September 13, 2017
9/13 Free MLB Pick Pitching Matchup
Colorado has taken the first two games of this four game set and look for their 7th win in a row behind German Marquez (10-6, 4.27). The right-hander's ERA may be a bit inflated from pitching home games at Coors Field but he'll be ready to hurl in Chase Field on Wednesday night. In two career starts in Arizona, Marquez has a low 2.31 ERA.
Marquez didn't allow a run in his first start of the year at Chase, pitching 6 innings of 6 hit ball. On July 2nd at the Diamondbacks hi tossed 5.2IP while allowing 3R on 5H. Arizona hitters do have a decent .811 OPS against Marquez in their career however.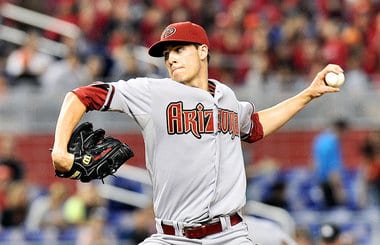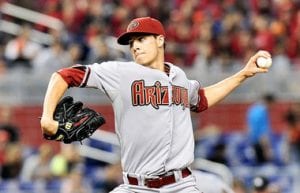 For the 9/13 Free MLB pick, the Diamondbacks look to stop the bleeding of their 2 game losing streak behind Patrick Corbin (13-12, 4.16). Corbin had been the money man for much of August and the beginning of September, winning 5 straight starts. His last outing wasn't the best however, giving up a whopping 11 hits and 8 ER to the Padres which saw his ERA balloon from 3.83 to 4.16.
Corbin did face the Rockies not too long ago on September 2nd and he was dominant – allowing just 2 hits and 1ER in 5.1 IP – and this was in hitter-friendly Colorado. It's been very up-and-down for Corbin against the Rockies this year. On May 6 in Colorado Corbin was rocked for 8ER on 9 hits in just 4 IP. Prior to that in Arizona however, the left hander shut down the Rockies with another 2 hit shutout over 6.1 IP.
9/13 Free MLB Pick Betting Matchup
Despite their 6 game winning streak oddsmakers have made Colorado the underdog in Wednesday night's matchup, listing Arizona at -147. There's some good value in the Rockies, as they've won 8 of 9. The Diamondbacks on the other hand have lost 4 of 5. The betting public is banking on Corbin to return to form with 65% of the wagers on Arizona thus far. The public is wagering on the Diamondbacks, yet the line has come down from its -165 open.
Simply put, there's just too much value on Colorado +136 in a game that is essentially meaningless. The Rockies are hot, and look to continue that momentum.
Pick Colorado +136