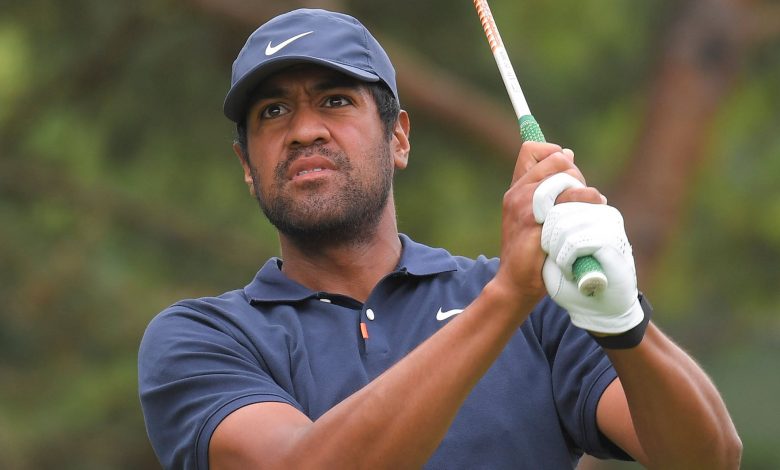 It's been an action-packed first 36 holes from Muirfield Village in Dublin Ohio with Tiger Woods barely making the cut while Tony Finau and Ryan Palmer battle for the lead at -9. It's actually Jon Rahm who is the live favorite at +250 for the Memorial Tournament 3rd round betting however and +165 to be the leader after the 3rd round.
Oddsmakers are expecting Finau to continue his impressive weekend as he is +225 to be the leader after Saturday. Palmer would play out at+500 if he can still stay atop the leaderboard after 54 holes. Let's take a look at some of the more intriguing 2-ball matchup for the Memorial Tournament 3rd round betting:
3rd Round Jason Day (-130) vs. Jordan Spieth (Even)
Jason Day vs. Jordan Spieth is one of the bigger name matchups for the Memorial Tournament 3rd round betting. It's been another nice weekend at Muirfiled Village for Day who finished 7th here last weekend and is now tied for 7th (-5) after an impressive 66 on Friday. Spieth is right behind him at -4 after missing the cut last weekend.
So which version of Day shows up Saturday? He was +1 on Thursday before firing off 8 birdies in the 2nd round. Spieth has shot a consistent 70 each day but is hitting just 53.6% of his fairways. Day shook off two early bogeys on Friday to birdie 8 of the final 14 holes and seems to really have a handle on this course that is just 20 minutes from his home in Westerville, OH.
Pick: Jason Day -130
3rd Round Jon Rahm (-130) vs. Viktor Hovland (Even)
Jon Rahm is a lot of people's pick to take the lead after 54 holes as he is +165 to be the 54 hole leader despite being a stroke back from Palmer and Finau. Rahm finished 27th here last week due in part to a horrible +3 Saturday. Viktor Hovland finished 3rd at last week's Workday Charity Open and is tied for 8th at the Memorial at -4.
So can Hovland make his move on Saturday? He is only hitting 50% of his fairways but shot an impressive 66 on Friday. Hovland hit 75% of his fairways at Muirfield Village last week. Even though Rahm's last 3 rounds in Dublin have been -8, -3, and -5 look for Hovland to be sharper.
Pick: Hovland (Even)
3rd Round Gary Woodland (-120) vs. Tony Finau (-110)
Can Tony Finau hold on through 54 holes (+225) en route to a wire-to-wire win? His -9 is impressive heading into the Memorial Tournament 3rd round betting considering Finau has hit just 39% of his fairways through the 1st two rounds. Gary Woodland comes into Saturday 3 strokes back at -6.
Finau opted not to play at last weeks' Workday Charity Open where Woodland was able to secure a top 5 finish. Woodland had his best day last Saturday shooting a 66. As for this week, both players are struggling to hit the fairway and have a 66.7% GIR rate. Woodland had 4 bogey's on Friday and is also being outdriven by 27 yards to Finau.
Pick: Finau -110
3rd Round Luke List (-110) vs. Mackenzie Hughes (-120)
Luke List is way down there at +2500 to be the leader after Saturday's 3rd round despite being just 3 strokes off the lead at -6. 7 golfers are ahead of list in that prop bet even though he is tied for 4th after two rounds. Mackenzie Hughes is in 8th place, but also tied for Friday's best round shooting a 66.
Both golfers played at Muirfield Village last week with List missing the cut and Hughes finishing 48th. List wasn't horrible on Friday with two birdies, an eagle, and no bogeys but Hughes dialed in after a hole 1 bogey finishing with 7 birdies. With the added bonus of playing here last Saturday and Sunday you have to like Hughes to continue the climb in the Memorial Tournament 3rd round betting.
Pick: Hughes -120