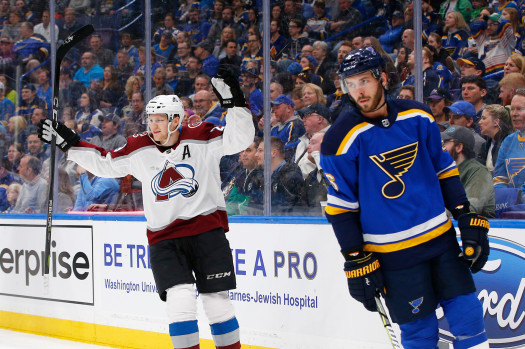 The Avalanche seem like a somewhat high priced -140 favorite when they host St. Louis in the January 18th NHL free betting pick. Colorado has gone just 3-4-3 over their last 10 games while St. Louis has won 4 out of the last 5. The Blues did fall 3-7 to Colorado at home on January 2nd, is this just a bad matchup for Craig Berube's team?
St. Louis Heads on the Road Saturday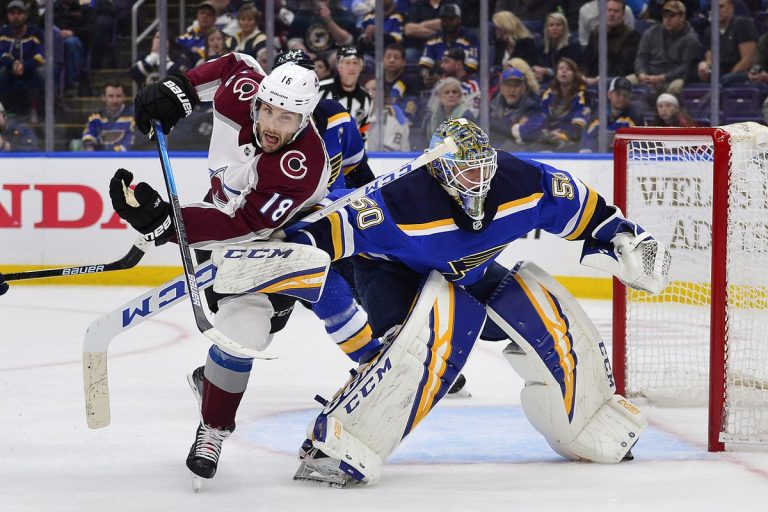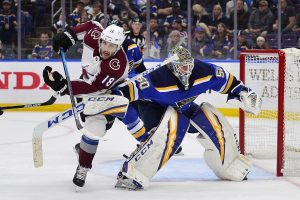 The public loves St. Louis on the road at +120 in this one with 70% of bettors on their side. It makes sense, the Blues have won 4 of their last 5 and have a 6-2-2 record over their last 10. There are a couple reasons to be leery of St. Louis in this one though. First off, they are going on the road for the 1st time in the last two weeks and Colorado has been fairly good at the Pepsi Center with a 12-7-4 record on the year.
The biggest reason Colorado is favored in the January 18th NHL free betting pick is because they were the last team to beat the Blues in regulation. In that 3-7 win in Denver on January 2nd the Avalanche fired off 42 shots and St. Louis gave up their highest goal total of the season. It was the first series win in the last six games for the Avs though, and St. Louis maintains a 10-point lead in the Central.
Jordan Binnington was in net the last game vs. Colorado before finally being pulled with 5:41 left in the game. It was easily Binnington's worst start of the year and is his only regulation loss in the last 11 games. Binnington has allowed just 3 goals in his other two starts vs. the Avs this year however.
Colorado Slumping a Bit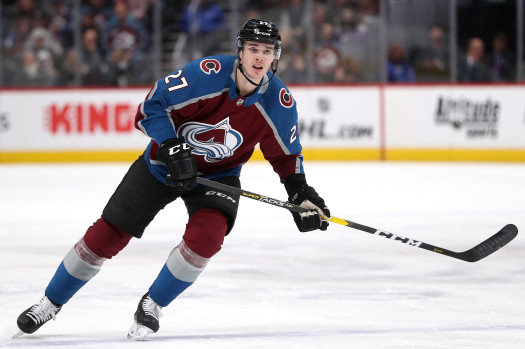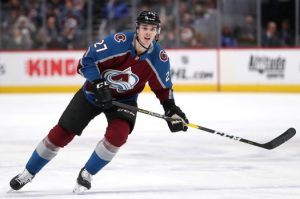 The Avalanche have the offensive potency to win any time they take the ice – they do rank 3rd in the league in goals scored. Colorado has lost 7 of their last 10 however. Jared Bednar's team may have a little bit of momentum heading into Saturday afternoon's tilt though after a 4-0 win over San Jose on Thursday which snapped a 4-game losing streak.
Colorado also has the confidence of lighting up St. Louis in Denver on January 2nd. Nathan Mackinnon had a goal and 3 assists in that meeting and six different Avalanche players found the back of the net vs. Binnington. Mackinnon and his linemates Gabriel Landeskog and Mikko Rantanen had 0 points on Thursday, and Colorado still won 4-0. That's a sign of solid depth.
St. Louis' offense is pretty good in their own rights with 17 goals scored in the last 4 games. That puts some pressure on Avs goaltender Philipp Grubauer who had a 27 save shutout Thursday vs. San Jose. Grubauer had allowed 3+ goals in 4 of 5 games prior however.
January 18th NHL Free Betting Pick
The line seems very off in this one as nobody would blink an eye if St. Louis was favored. The Avs seem like they should be a -120 pick at best, not -140. Picking a side has trap written all over it. Grubauer is probably good for at least 3 GA in this one, and the Avs showed they could get to Binnington last game.
Free Pick: Blues / Avalanche *Over* 6