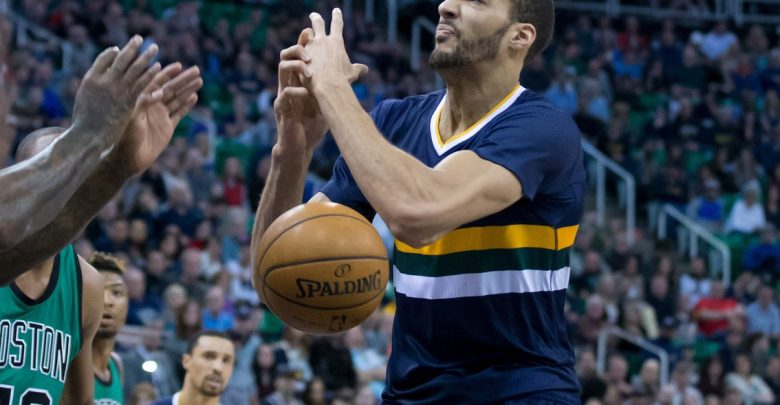 The NBA is seeing the sun set on the regular season and although that means some games might not be that appealing, others have huge value. Take the 3/28 NBA free pick for example – the Boston Celtics are getting 8 points against Utah which seems like a million. The truth is, Boston doesn't need this game literally at all. Utah on the other hand is part of that huge conglomerate in the West where the 4th seed through the 8th seed is decided by 2 games. Oddsmakers have taken note in making Utah -8 favorites, but does Boston go hard on Wednesday night?
It's Hard to Put Money On the Celtics Tonight – But Is It the Right Play?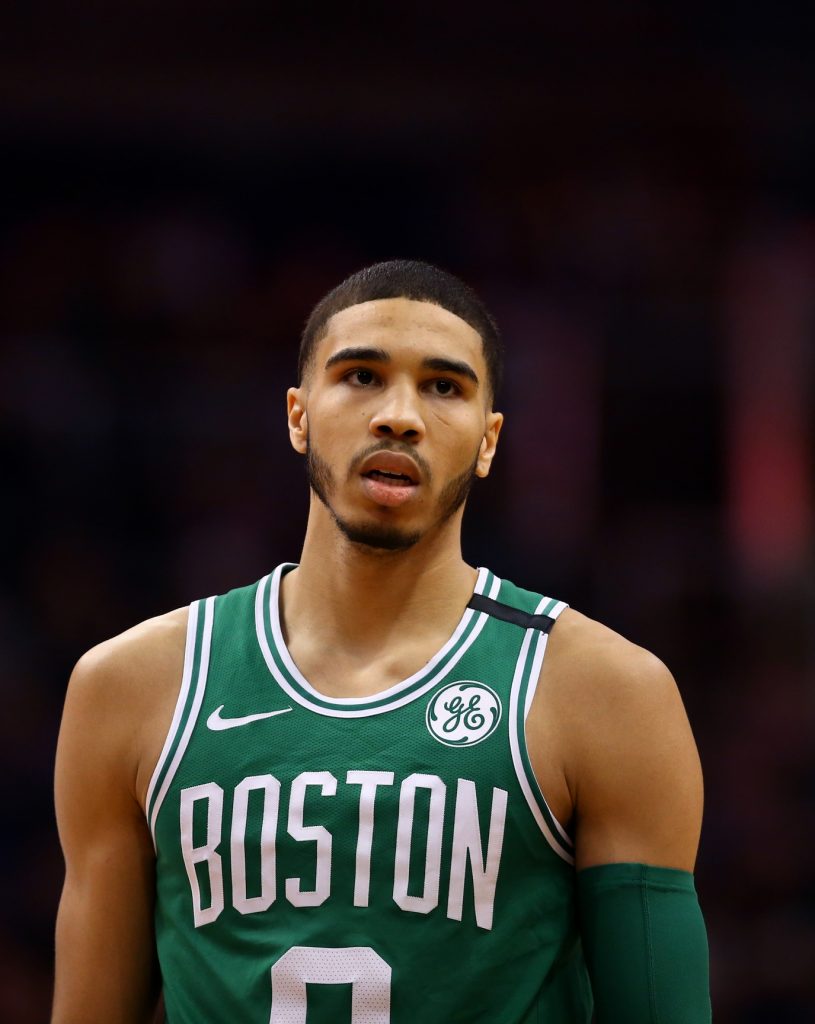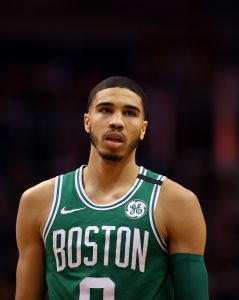 The 3/28 NBA free pick is a nationally televised ESPN game, so does Boston bring the wood with just 8 games left until the playoffs? The odds would say 'maybe' as they've won four games in a row including victories over OKC and Portland – two of the hotter teams in the league. The road woes have to eventually catch up to the C's as they've play their 5th away game out of their last six. Even so, the Celtics getting 8 points is a great wager considering Brad Stevens' team is 26-10 on the road this year.
So, who is Boston all missing for Wednesday night's game? Kyrie Irving and Marcus Smart are out at least another month while Marcus Morris will miss the game against the Jazz with an ankle injury. Al Horford has been bothered by a sore ankle too lately and his status for tonight's contest is questionable. Boston still has a deep roster that put 13 players on the court on Monday against Phoenix – but how much do they have against a Jazz team needing this win with all they've got?
Are the Jazz Too Easy of a Play Wednesday Night?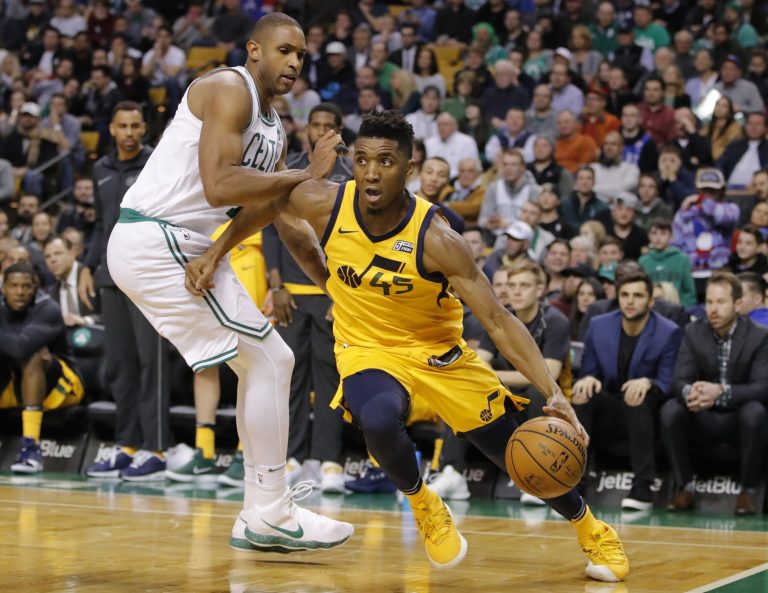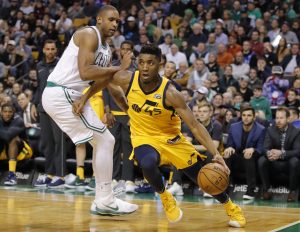 Whether it's the smart money on the Jazz is up for debate or not on Wednesday but a mere 54% like Utah with a big win at home. Utah needs this game not only for seeding, but to make the playoffs altogether. The Jazz currently sit in the 7th seed in the West but the Nuggets and Clippers are on the outside looking in (9 and 10 seeds) sitting back just 2.5 games total.
One of the major things on Utah's side in the 3/28 NBA free pick is that they're at home – where they're 24-12 this year. The Jazz have been playing good winning 8 of their last 10, but 6 of those games have been on the road. Since January 30th, Utah is 10-3 at home. If you take that stat into consideration however you also have to note that 7 of those wins were against non-playoff teams that include Phoenix (twice), Dallas, Orlando, and Sacramento – some of the worst teams in the NBA. Plus, Utah lost a must-win game against the 3rd worst team in the NBA (Atlanta) 94-99 just 8 days ago.
3/28 NBA Free Pick Betting
The biggest question facing Wednesday night's game is if Utah can blow out a depleted team with nothing to play for? You know coaches, Boston's Brad Stevens isn't going to be giving this game up no matter how insignificant it may be to his team's big picture. Then again, when Utah is on – especially at home – they can blow teams out of the water. In the past two weeks plus Utah has posted a 31 point win over Detroit, and a 28 point win over Phoenix. The truth is though – Boston is way better than those teams. Even this depleted Celtics team has won four in a row which is an ode to Stevens' coaching ability. Nobody is saying Boston wins this game, but 8 is a lot of points.
Free Pick: Boston Celtics +8