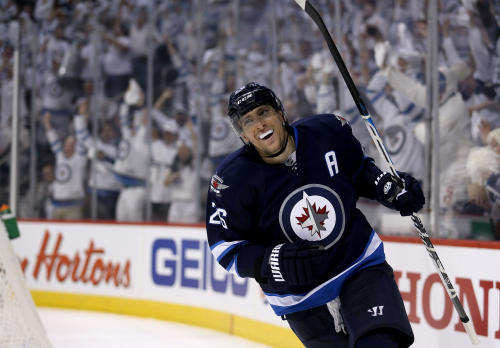 Oddsmakers are calling the October 29th NHL free betting pick a close one, listing the Jets at Ducks contest an even -110 split. One would instantly think that line favors the home team Anaheim in this one, but you also have to look at maybe the visitor being the play as the line is 'only' -110 on the road.
The teams will be swapping on a recent run of home/away runs with Winnipeg playing their 1st road contest and Anaheim their first tilt at home in over a week. Is that another edge that is checkmarked for the Ducks?
Winnipeg Falter in First Road Game in Awhile?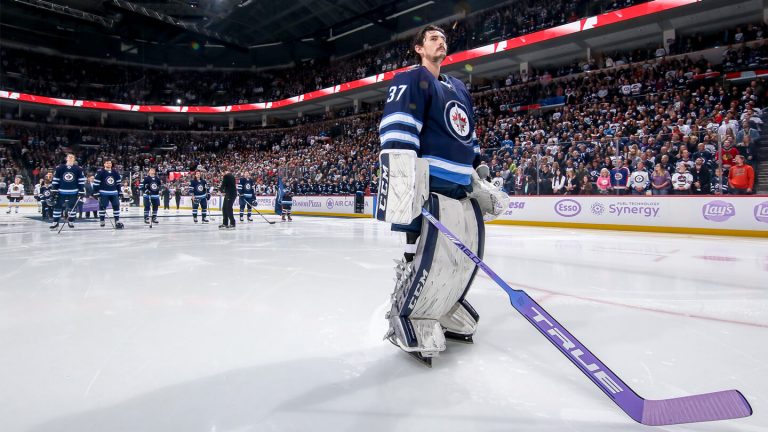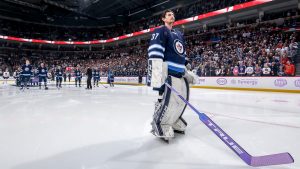 The Jets are looking at the October 29th NHL free betting pick as an opportunity to get right. Winnipeg went just 2-4 over a recent 6-game home stand, with both victories coming in OT. The Jets offense has also been in a funk at Bell MTS Place being held to 2 goals or less in each of those last six games at home.
What Winnipeg can hold their helmets on ahead of Tuesday's game is that they are a respectable 3-2 on the road. The Jets have also had the last 2 nights off but will still be playing an away game for the first time in the last 17 nights. The Ducks have played great defense this season, but have still struggled on offense ranking 31st in SOG. That means Winnipeg likely won't need a lot of scoring to get a win in this one. The total is set at just 5.5 as a result.
Another reason the Winnipeg at Anaheim total is low and the Jets are a split favorite is because Connor Hellebuyck is in net for the visitors. Hellebuyck stopped 29 of 30 Calgary shots on Sunday and has now turned away 95 of the last 99 SOG he's faced. Hellebuyck has been great against Anaheim with a 5-0-1 record in six career starts.
Ducks Being at Home Their Key Here?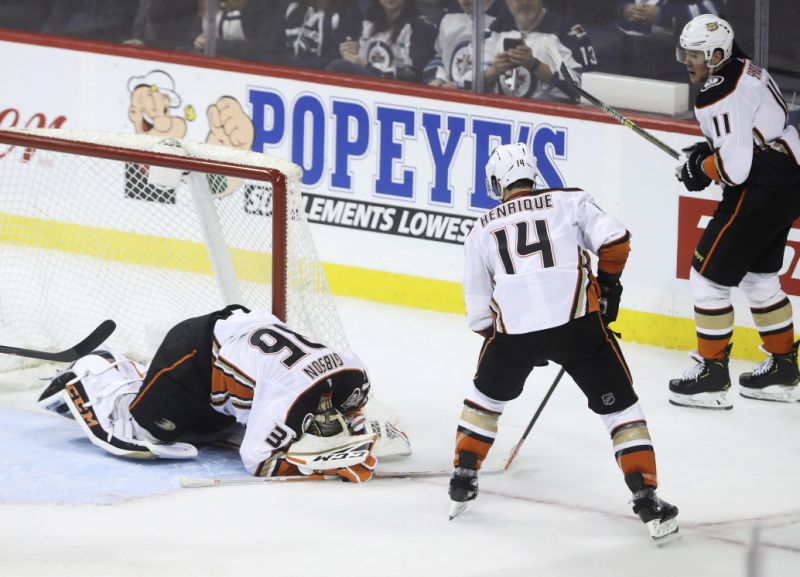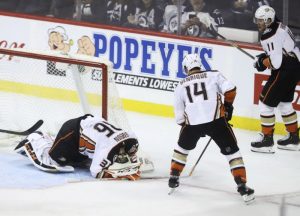 Anaheim dropped 3 of 4 on their recent road trip but the one win was an impressive 5-2 victory at Colorado. The Ducks are back home on Tuesday for the first time since October 20th and have gone an impressive 4-1 at the Honda Center this season.
Like Tuesday's opponent Winnipeg, Anaheim has had their own offensive issues as of late. The Ducks have been held to 2 goals or less in 4 of their last 5 games. Bob Murray's team is not only last in the NHL in shots on goal, they rank 27th in scoring at just 2.5 and are 26th in the power play converting less than 10 percent of opportunities. Winnipeg is last in penalty kill though, allowing scores on 64 percent of opportunities.
Anaheim's strength is their defense but that likely won't be the case vs. the Jets in this one. The Ducks will be missing 3 of their top 4 defenseman in Josh Manson, Hampus Lindholm, and Brendan Guhle. Not only that, goaltender John Gibson started the season strong but has now lost 4 in a row and 6 of 7. He allowed 5 goals on a whopping 49 shots in his last start which came at Vegas. The injury scales balance a bit with Patrik Laine also being doubtful for Winnipeg, but it's tough for Anaheim to be missing so many key players on D.
October 29th NHL Free Betting Pick
You gotta like Winnipeg in this one. Gibson has been struggling whereas Hellebuyck is standing on his head as of late. The jets are without Laine, but Anaheim missing 3 defenseman is felt much worse.
Pick: Winnipeg Jets -110