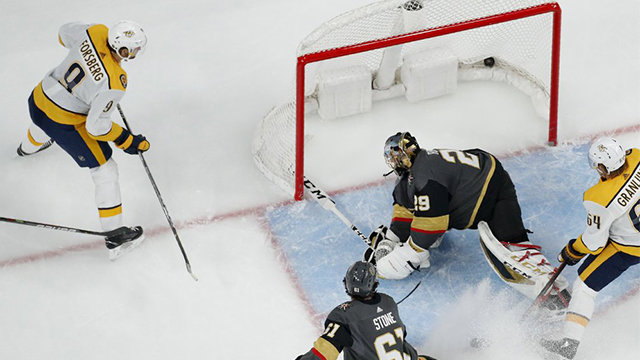 A couple of 4th place teams in their respective divisions meet up in the February 1st Golden Knights at Predators free pick. Vegas is a +110 underdog on Saturday as they will be returning from the all-star break with a back-to-back right out of the gate. The Golden Knights won in Carolina on Friday as +126 underdogs.
Nashville seems to have rediscovered their offense during the 9 day all-star layoff. The Predators have gone 2-1 since the return but with a a 5-4 win in Nashville and a 6-5 SO victory in New Jersey in the last two. The Preds' are listed as -130 on Saturday.
Vegas Gets 0 Days Rest Right Away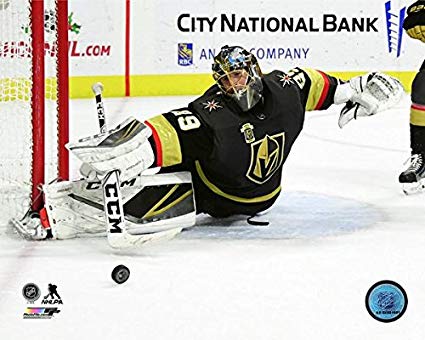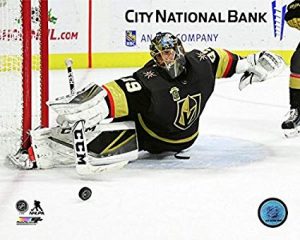 The Golden Knights had a successful return from the all-star break with a 4-3 win at Carolina. Four different Vegas players scored in that game, led by Paul Stastny who also added two helpers.
The over the Hurricanes was a nice momentum builder for Vegas. This is a team that had lost 6 of 7 prior to the all-star break including going 1-3 on a road trip to wind down the 1st half. The Golden Knights offense had been held to 2 goals or less in 4 of 6 before the win in Carolina.
What's interesting about Vegas' return from the all-star break was that they scored a win without their #1 goaltender Marc-Andre Fleury between the pipes. The veteran was suspended a game for skipping the all-star festivities but is eligible to return in the February 1st Golden Knights at Predators free pick. Is that good or bad for Vegas though as Fleury is just 1-4-1 in his last 5 starts, allowing at least 3 scores in all but one of those outings.
Can Predators Stay Hot on Offense?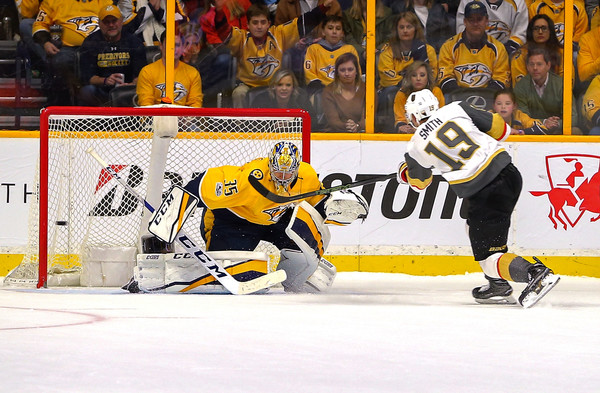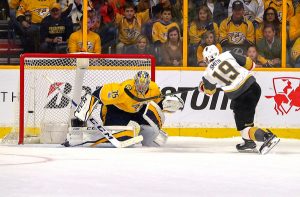 Nashville looked a bit rusty after getting back from the break, falling 2-5 at home to Toronto on January 27th as -112 favorites. That was after a 9-day layoff though and since then the Predators have netted 11 goals in wins in Washington and at New Jersey.
Filip Forsberg has led the charge for Nashville in the last two, following up a couple helpers against Washington with two scores vs. the Devils. Those were both on the road though, what Nashville needs to get right with on Saturday is their efforts at home. The Predators have gone 1-4 the last 5 at Bridgestone Arena.
Veteran Pekka Rinne has had a rough couple nights in his return from the all-star break, giving up 4 goals to the Maple Leafs and then 5 to lowly New Jersey on Thursday. Rinne has now allowed 4+ in 4 of his last 8 starts which makes him a big liability on Saturday night.
February 1st Golden Knights at Predators Free Pick
Vegas is at a bit of a disadvantage having to play on 0 days rest after such a long layoff, but at least they get their #1 goaltender Fleury in net. For whatever reason, the Predators have struggled a bit at home but still have value at -130. Either way, with Rinne's struggles and Fleury being very rusty (and the Golden Knights tired), this ultimately should be a high scoring affair.
Pick: Vegas / Nashville *Over* 6