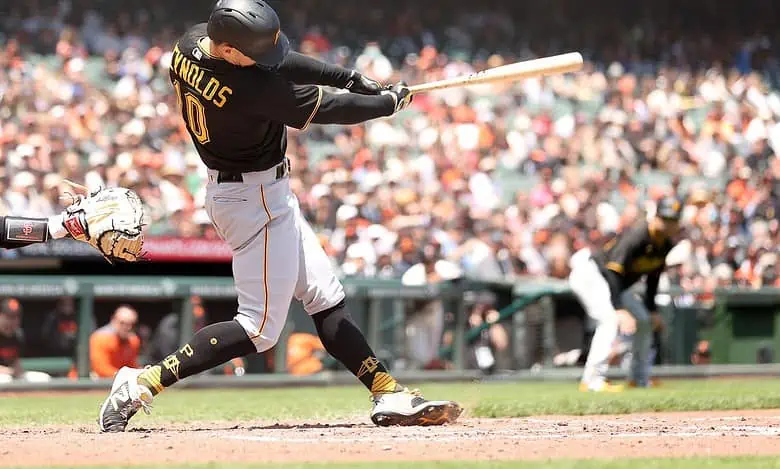 There are just two weeks remaining in the MLB season, and there are still plenty of playoff races that need to be decided. The Pittsburgh Pirates visit the Chicago Cubs on Tuesday night for game one of a three-game series.
Pittsburgh comes into this game with an overall record of 70-80, and they have actually been much better than expected this season. The Pirates have won three of their last five games but did just drop a game at home to the New York Yankees.
Chicago has now dropped five games in a row, and they are falling out of the playoff race in a hurry. The Cubs held a big lead in the Wild Card race, but they will enter the final 12 games needing to make up ground.
The Cubs are moneyline betting favorites at -145 as they return home for a big game against the Pirates.
Pirates Still Need Pitching
The Pittsburgh Pirates appear to have taken some big steps forward this season, but they still need help in one area. Pittsburgh is coming into this series with a team ERA of 4.49, and that's not going to be good enough to get it done moving forward.
The Pirates don't actually have a starting pitcher named for Tuesday night, and they might be pulling up a youngster to make this start. Pittsburgh has been swinging the bats well of late, and that offense will have to lead the way.
Bryan Reynolds leads the Pirates with 77 runs batted in to go along with a .272 batting average. Reynolds has been a big part of this offense, but there are some youngsters that are playing well, also.
Cubs Must Hit
The Chicago Cubs have lost five straight games as they just haven't been able to come up with any clutch hits of late. This team has still been one of the best in baseball since the All-Star Break, but things haven't gone well of late.
Chicago has scored just 19 total runs over the last five games, and they have been a team that's not hitting for a ton of power. Cody Bellinger leads the way with 25 home runs and 91 RBIs on the year, and he needs to find a way to carry the team.
Javier Assad will take the ball for the Cubs to begin the game, and he has gone 3-3 with a 3.10 ERA this season. Assad needs to go deep in the game, as this bullpen is worn down in a big way.
Cubs Cruise to Series Opening Win
Pittsburgh is coming into this game with some momentum, but they don't have a starting pitcher lined up for this one. The Pirates just don't pitch the ball well against the Cubs, and this is going to be another long night.
The Cubs are now a desperate team, but there is still some time to get things turned around and make a big run. Look for this offense to respond in a big way back at Wrigley Field, and the Cubs are going to do plenty of scoring.
Bet the Chicago Cubs -145 on Tuesday night as they are able to win the series opener over the Pittsburgh Pirates.