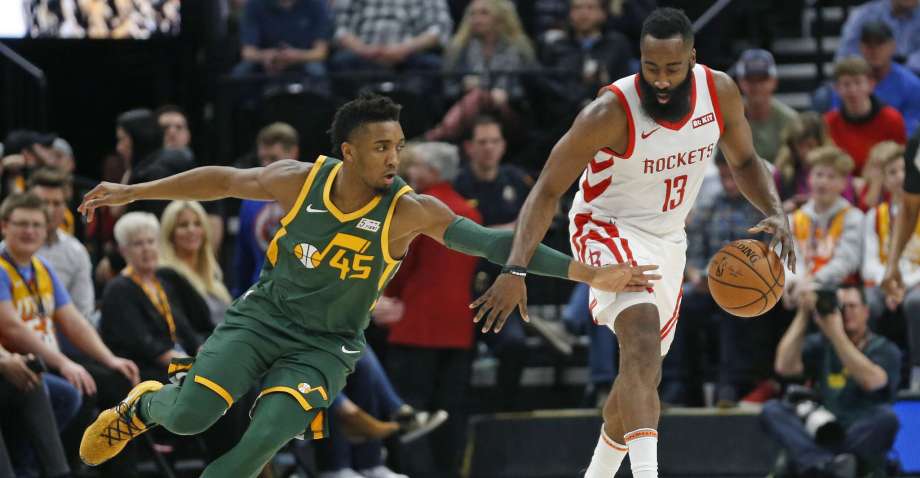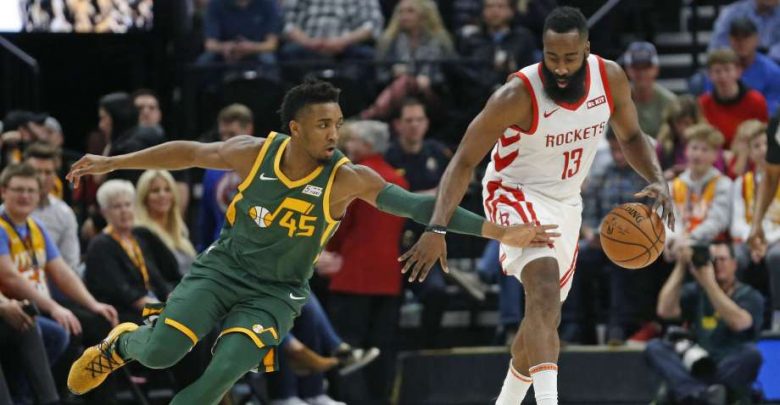 Houston expects to get a lot of betting action in the April 20th NBA free pick after two convincing wins over the Jazz to start their first round playoff series. Utah is listed as a -2.5 favorite as the series goes back to Salt Lake City where the Jazz were 29-12 on the season. Utah hasn't looked good so far in the series, dropping a 32 and a 20 point decision but does coming back home turn this team around?
Houston Aims to Keep Doing What They Are Doing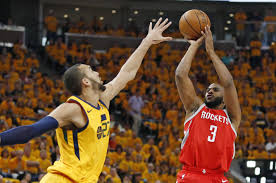 It's been a relatively easy go of it for the Rockets so far in the series. Houston held a 15 point halftime lead before going on to win Game 1 122-90 at the Toyota Center. The Rockets were even better in Game 2, roaring out of the game for a 39-19 1st quarter lead before ultimately securing a 118-98 victory. Will the great defense that Houston displayed translate on the road in the April 20th NBA free pick? The Jazz averaged 111.7 ppg during the regular season but weren't able to break 100 through the first two games of the series.
As expected James Harden has been the driving force behind Houston's 2-0 series lead. He's 2 rebounds shy in Game 1 of having consecutive triple-doubles while also averaging 30.5 ppg. Perhaps best of all, the two blowout wins leave Harden being fresh as he has played 32 and 33 minutes so far. Chris Paul is also ready to go after logging just 28 and 31 minutes in Houston. Clint Capela was held to 7 points in Game 2, but he went for 16/12 in Game 1 and will need a big night if the Rockets want to go up 3-0.
Utah Searches for Answers After Two Blowout Losses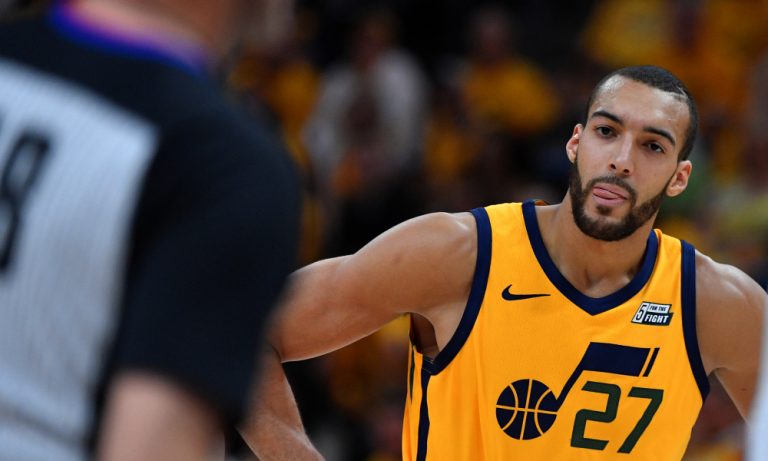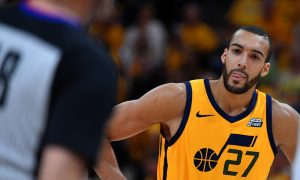 The Jazz have to be demoralized after two 20+ defeats at the Toyota Center. They need to come out fast and strong to get the Vivint Smart Home Arena crowd on their sides otherwise Houston could run away with another one. The teams split their season series and that includes Utah going 1-1 vs. Houston at home this season. The Jazz had a very convincing 118-91 win in Salt Lake City in early December but Houston was able to upend Utah 125-98 at Vivint on February 2nd. This is a very different Rockets team from before the all-star break however and they've now won 8 of their last 9 overall.
Donovan Mitchell has really been held in check by the Houston defense as  he's posted just 19 and 11 points in the first two games of the series. Rudy Gobert is the only Jazz player to break 20+ scoring so far, putting up 22 in Game 1 to go with 12 rebounds. The Jazz have shot below 40% from the field in both of the first two games and have gone just 15-65 total (23%).
April 20th NBA Free Pick Betting
It's really important not to overthink this game even though the Utah line of -2.5 is screaming a trap play on the Rockets. Even so, Houston has completely taken Mitchell out of the equation with their defense and Utah doesn't have enough secondary scoring to win without him. The Rockets are fresh after two essential exhibition games and have the championship mentality where they may actually thrive from being underdogs in a hostile environment Saturday.
NBA Free Pick: Houston Rockets +2.5