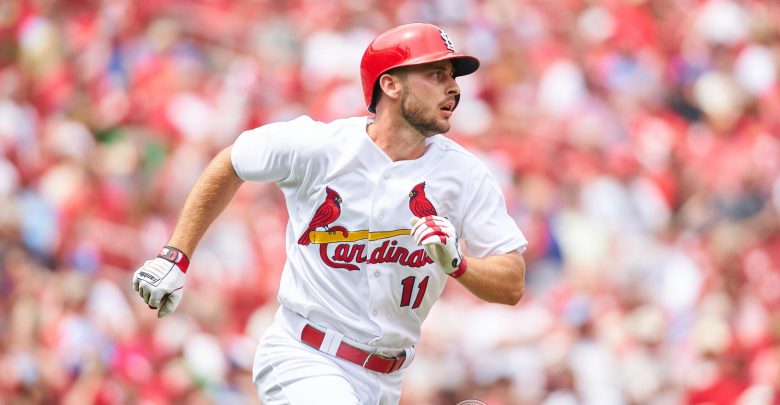 The Milwaukee Brewers are in dangerous territory as they head into the second of a three-game series with the St. Louis Cardinals Tuesday night. Milwaukee dropped the opener to the series on Monday night, their fifth loss in seven games, and the slump is coming at the worst time for the Brewers.
With the loss, Milwaukee dropped three games behind the first-place Cardinals in the National League Central. It also dropped the Brewers 2.5 games behind the second Wild Card spot, with Philadelphia and the New York Mets sitting above them in that race. St. Louis, meanwhile, now has a half-game lead over the Chicago Cubs for the NL Central lead, having won its second straight and eighth in its last 10.
The moneyline for this contest has the Milwaukee Brewers -110 and the St. Louis Cardinals +100. The over/under for the game has been set at 9.5.
Needing A Decision
Gio Gonzalez's record has not changed since May 21. Granted, the left-hander was out for two months due to injury since then, but in his five starts since returning from the injured list, Gonzalez has yet to take a win or a loss on his 2-1 record. He'll make his 12th start of the season in Tuesday's game. He's coming off a performance that very well could have earned him a loss, as he lasted just 3 2/3 innings against Minnesota, allowing five earned runs on five hits, three of them home runs. Fortunately for him, his teammates helped him out by pulling out a 6-5 victory in the contest.
The Brewers bats have been hot and cold of late, with the team scoring 23 runs in its final two games of a series against Washington coming into Monday's opener, but scoring a total of one run in the opener of that series and Monday. Mike Moustakas has been hitting well over the last week, batting .321 with three home runs, three doubles, and eight RBI. He now has 30 home runs on the season to go with 71 RBI. Of course, Christian Yelich is the main power source for Milwaukee, leading the National League in batting average (.334) and slugging percentage (.697), while placing in the league's top 10 in home runs (41), RBI (89), runs (87), walks (64), and stolen bases (24).
Putting Up Zeroes
Dakota Hudson was brilliant in the opener, going 6 2/3 innings and not giving up a hit. In fact, the Cardinals allowed just one hit in the game and posted their third shutout in seven games in the 3-0 win. Tuesday will see Michael Wacha take the mound for St. Louis, looking to end a two-game losing streak. Wacha is 6-6 on the season with a 5.44 ERA and is coming off a five-inning stint against Cincinnati in which he allowed just five hits and two earned runs. The right-hander has been very inconsistent this season, failing to record two straight wins since early May when he started the season 3-0.
St. Louis' offense has been a bit hit or miss lately as well. The Cardinals scored 18 runs in two wins over Cincinnati over the weekend but managed just two runs in two losses to the Reds. Paul DeJong provided some power on Monday night, hitting his third home run in six days, though he has just four hits total over the past week. Paul Goldschmidt has been more consistent of late, with two home runs, two doubles and six RBI over the past week, though he's also batting just .200 over that span.
Cardinals Get Another Win
St. Louis is really starting to hit its stride as a team, with the pitching getting much better and the bats coming through when they need to. The Cardinals are also getting healthy, with Yadier Molina, Marcell Ozuna, and Matt Carpenter all returning from injury this month. I like St. Louis +100 to earn another victory.