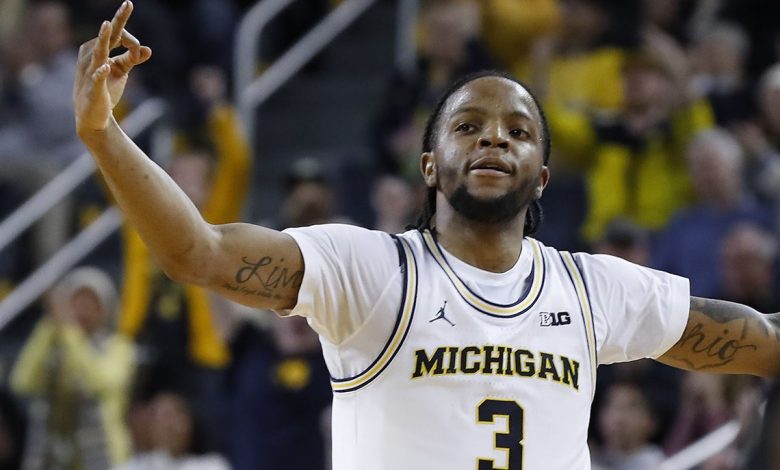 Two teams headed in the opposite direction meet up in the February 22nd Michigan at Purdue betting pick. The Wolverines have won three straight including handing Rutgers their 1st home loss on Wednesday. UM will likely climb back into the national rankings with a win in West Lafayette Saturday afternoon.
Of course, getting a victory at Mackey Arena isn't going to be easy. The Boilermakers are a 3 point favorite and are 10-3 on their own court this season. Michigan hasn't beaten Purdue on the road since 2014 either.
Michigan and the Points the Way to Go?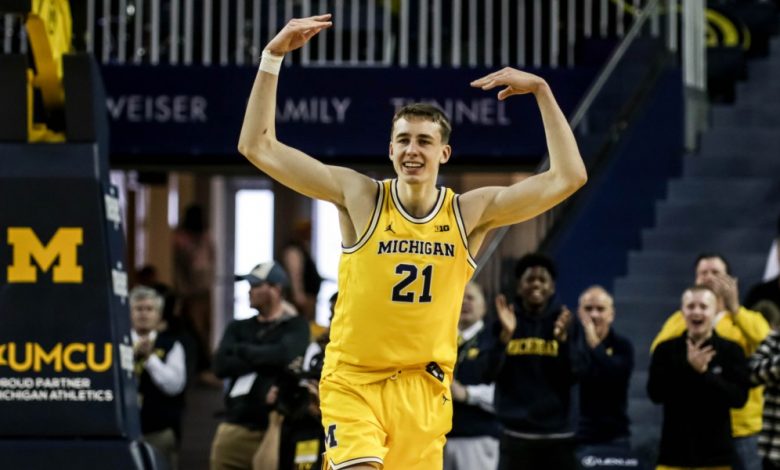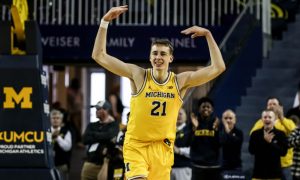 The Wolverines are on a nice little run heading into the February 22nd Michigan at Purdue betting pick. Michigan has thumped Northwestern and Indiana in back-to-back games but their most impressive win was at the RAC on Wednesday, 60-52. Rutgers  had been 17-0 on their own court prior to that game.
The Michigan defense has really amped up their game lately holding 7 of the last 8 opponents to 65 points or less. Purdue runs one of the most prodding offenses in the country ranking 260th in scoring. With a total of 133.5, this tilt looks like it may fall towards the 'under' side.
One of the reasons to expect a low scoring game is because the Boilermakers also rank 25th in the nation in scoring defense. Michigan is finding a lot of balance on offense as of late though. Zavier Simpson leads the country in assists per game while Franz Wagner is averaging 14/8 the last two games. The Wolverines have went on their recent run with Isaiah Livers (ankle) hobbled and he is again questionable for Saturday.
Purdue a Risky Wager Saturday?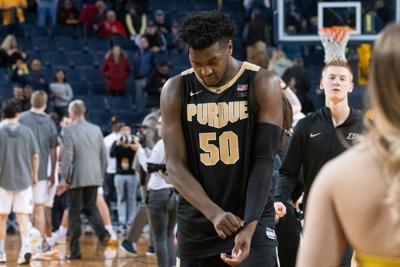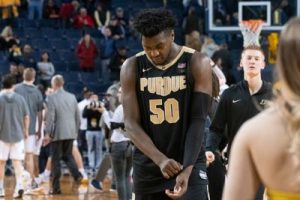 The Boilermakers are in a bit of a rut having dropped three straight games. Granted, the defeats have come against some good teams in Penn State, Ohio State, and Wisconsin – but Michigan is no slouch either.
Purdue has been OK at Mackey Arena this season with a 10-3 record but they have some very bad conference defeats at home too though. That includes the 76-88 loss to Penn State on February 11th and a 62-79 defeat vs. Illinois at the end of January. Purdue was able to topple Michigan State 71-42 in West Lafayette earlier in the season however.
Purdue was in a higher scoring game vs. the Wolverines earlier in the season, a 78-84 loss. That was also a double OT game though that ended 62-62 in regulation. Trevion Williams was huge in that game with 36 points and 20 rebounds.  Michigan was still able to beat Purdue for the 3rd straight time however including the 2018 Big 10 championship game.
February 22nd Michigan at Purdue Betting Pick
Expect a very similar game to the one Michigan played against Rutgers on Wednesday. That will be a slow it down pace with two quality defenses at work. This game should end in the 60s which would put it towards the 'under'.
Pick: Michigan / Purdue *Under* 133.5