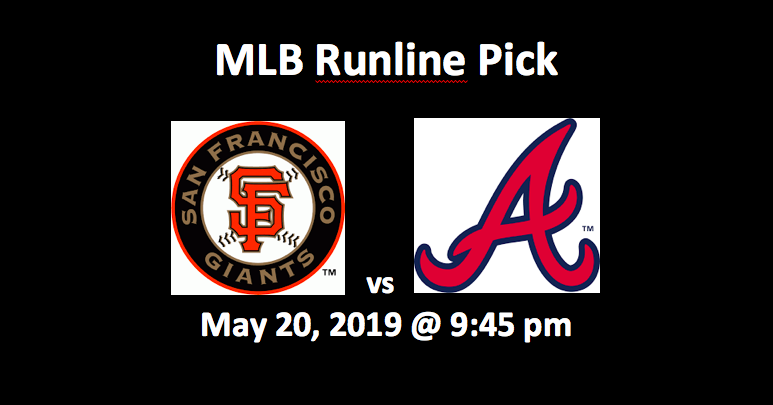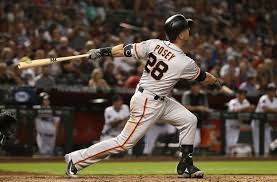 Our San Francisco Giants vs Atlanta Braves runline pick looks at how a struggling Giants squad will fare against one of the MLB's hottest teams. The Braves are 7-3 in their last 10 games and are coming off of an extra inning loss to a strong Brewers team. The Giants have won two straight games and are 5-5 over their last ten. We see good value in the runline for this game, where Atlanta is favored by -1.5 runs and are at +115. The game will be played on Monday, May 20, 2019 starting at 7:45 pm ET.
Starting Pitchers
Mike Soroka will make his seventh start for the Braves. The right hander has a 4-1 record and a 0.98 ERA on the year. He is 2-0 over his three starts in the month of May. In games against the Cardinals, Diamondbacks, and Marlins, he has surrendered just one run over 20 innings.
Tonight marks Andrew Suarez's first start of the year after being recently called up. Last season, the lefty started 29 games. He finished 2018 with a 7-13 record and a 4.49 ERA. Suarez has struggled for the Sacramento River Cats in AAA this year. In his six starts, he has allowed 19 runs over 27 innings pitched.
Braves Offense Firing on all Cylinders on Win Streak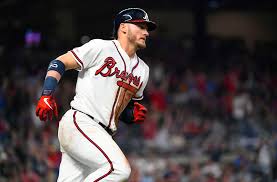 Atlanta's bats have been strong on their recent win streak. Josh Donaldson and Freddie Freeman have both had solid years and have looked good as of late. Freeman has four home runs over his last six games along with a .391 average over the same span. Donaldson has a .905 OPS in his last six games. Rising star Ronald Acuna Jr. has had a sound season as well, with solid performances as of late. On the year, he has 29 RBIs while getting on base in .372 percent of his plate appearances from the leadoff spot.
Apart from the Braves' most prominent players, Austin Riley has been amazing in his first MLB experience. In his 15 at bats, Riley has a .421 batting average and a .789 slugging percentage. The only player who the Braves would like to see more from against the Giants is Dansby Swanson. While he has had a great year this far and is tied for the team lead with 29 RBIs, he has struggled recently. In his last six games, he has a .115 batting average and four RBIs.
San Francisco's Numbers Not Translating into Runs
At a glance, the Giants have gotten great offensive performances recently. Three of their starters have OPS percentages of over 1.000 in the last week. Pablo Sandoval has five RBIs in his last five games where he has a batting average of .417. His OPS over that span is a team leading 1.783. Brandon Belt and Joe Panik have averages of .357 and .333 respectively. Catcher Buster Posey has played in three games since returning from a concussion and has batted .400 over 10 plate appearances. Despite these performances, the Giants have averaged 3.6 runs in their last five games.
San Francisco Giants vs Atlanta Braves Runline: Summary
The Giants will have their hands full against one of baseball's hottest teams. We see this matchup coming down to pitching. Andrew Suarez was not especially impressive last season, and will see his first MLB action this year despite struggling in AAA. On the other hand, Soroka has been unflappable in 2019. Our San Francisco Giants vs Atlanta Braves runline pick finds that the Braves have a shot at dominating this game, especially with how the Giants have struggled to drive in runs recently.
San Francisco Giants vs Atlanta Braves Runline: Prediction
Atlanta Braves Runline -1.5 (+115)