Two streaking teams meet up in the Tuesday January 8th NHL free pick at Nassau Veterans Memorial Coliseum in Uniondale, NY. The Carolina Hurricanes visit the New York Islanders with the line being set at NYI -120. Both sides have value in this one with Carolina winning 4 straight and New York having rattled off six in a row. The Hurricanes have done it largely with offense while the Islanders have relied on their defense. What gives in this one?
Hurricanes Trying to Break a Slump vs. the Islanders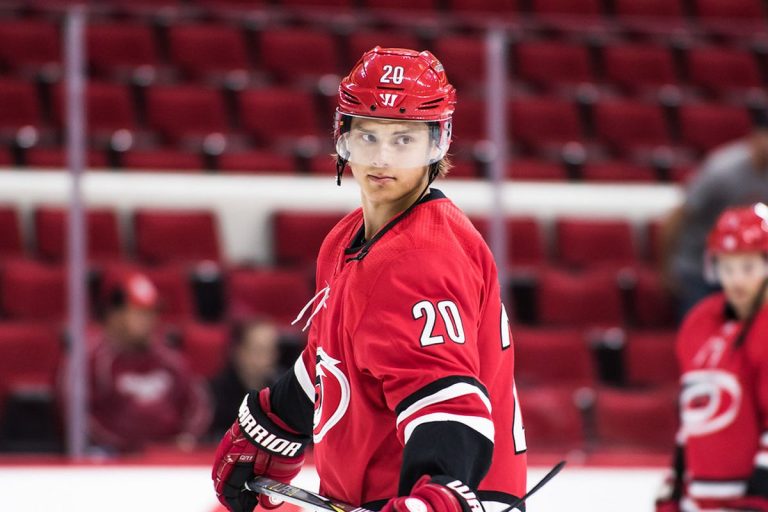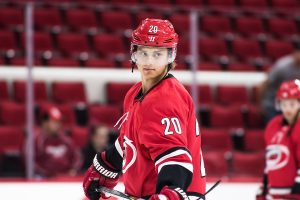 Carolina may have won their last four games overall, but they are 0-3 vs. the Islanders on the season. The 'Canes dropped a 1-2 contest at home in the season opener, fell 1-2 at home on 10/28, and lost 1-4 at New York on 11/24. A common trend is the 'Canes failing to get their offense going vs. New York's #2 ranked defense. Carolina has been finding the back of the net lately scoring 17 goals in their winning streak. There may be question marks on who is starting in net for New York in the January 8th NHL free pick which would favor the 'Canes +100.
Carolina's Petr Mrazek was in net on Sunday as the team tallied their fourth straight win. He did allow 4 goals on 31 shots to the slumping Senators however. Therefore Curtis McElhinney is the likely starter Tuesday. McElhinney has a record of 2-3-1 over his last 6 which isn't great, but he's also limited four of those opponents to 2 goals or less meaning he isn't getting a lot of support.
Curtis McElhinney posting the best save percentage from a Carolina goaltender since Anton Khudobin in 2013-14 really puts things into perspective.

— Corey Sznajder (@ShutdownLine) January 5, 2019
Does Lehner Get the Start for New York on Tuesday?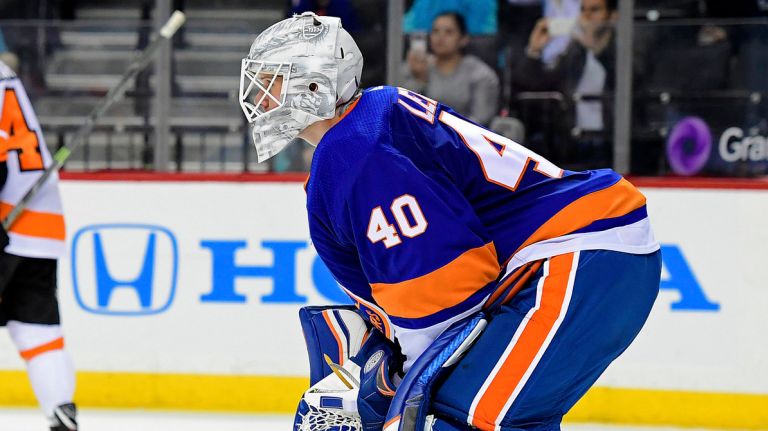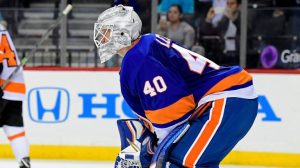 The real factor in how much value is on New York -120 for the January 8th NHL free  pick is if Robin Lehner gets the start in net. He has posted a 7 game win streak and has held five of those opponents to 1 or zero goals. That being said, Lehner appeared to suffer an injury before Saturday's game vs. the Blues (which might have also been gamesmanship to give his team a rest). Either way, backup Thomas Greiss has gone 3-0 vs. Carolina this season so the Isles win streak is in good hands.
The Islanders have netted 3+ goals in 9 of the last 10 games but they've got some work to do after their last outing. New York got the 4-3 win in St. Louis, but they managed to get off just 14 shots. Carolina has the #2 defense in the league vs. SOG against so opportunities could be few and far between for Matthew Barzal and the NYI offense.
And the Oscar for best goaltender faking an injury to give his team a rest, goes to…..Robin Lehner LOL

— RichZIsles (@ZmanIsles) January 6, 2019
January 8th NHL Free Pick Betting
Although both teams have shown solid offensive production lately, Tuesday night's game is likely going to be decided in net. Carolina is playing their first game in Long Island since 2015 as the Islanders get out of the Barclay's Center for a bit this year and head to Nassau. With the unfamiliar arena and the way Lehner has played in net for New York lately, the Islanders get the edge.
NHL Free Pick: New York Islanders -120
Bonus Pick: *Under* 6