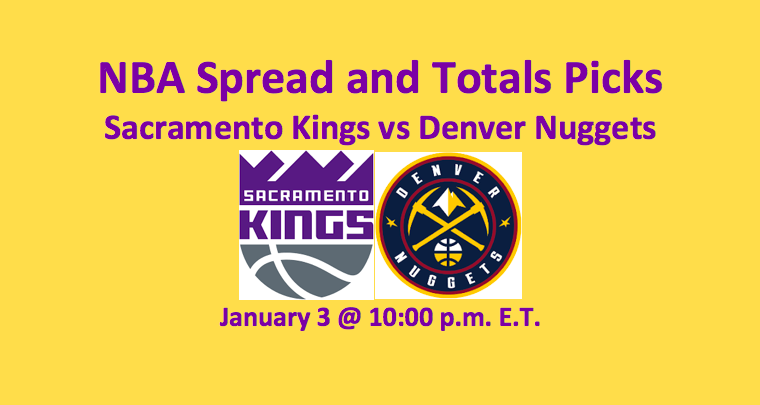 The Denver Nuggets (24-11 Overall, 9-8 Away), who are first in the Northwest Division, visit the struggling Sacramento Kings (19-18 Overall, 10-8 Home), who are fourth in the Pacific Division. The game will tip off 10:00 pm ET. Denver comes in on the heels of a three-game winning streak, while Sacramento has lost three of its last four. Our Sacramento Kings vs Denver Nuggets preview and free pick offers the Nuggets at -3.5 and the over/under at 227.0. Please note, Betting Brain is also offering picks tonight for the San Antonio Spurs vs the Toronto Raptors and the Golden State Warriors vs the Houston Rockets. That every NBA game being played on Thursday, Jan. 3.
Recapping Recent Team Performance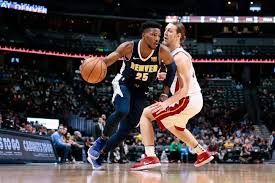 The Nuggets started their season hot, going 9-1 in their first 1o games. The, over the course of their next 10, the struggled, winning four and losing six. Over the next 10, they found their legs, nothing eight wins. They are 3-2 for their last five, including a three-game winning streak. Although the Kings started their season at 6-3, they soon fell into a pattern where they exchanged wins for losses, and those losses eventually caught up to them. They are 6-4 for their last 10 games.
What the Stats Say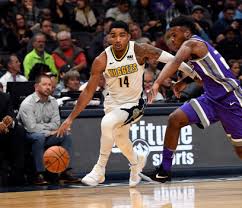 The first thing to consider is both teams are hitting 46% of their shots. But, our Sacramento Kings vs Denver Nuggets preview observes that the Nuggets are winning the rebound battle 46.9-to-44.6 and the assist war 27.2-to-25.4. It's not a huge different, but it exists. The major difference between these two teams is in points allowed. Sacramento is allowing 116.7 PPG, while Denver is giving up 104.8.
Only two NBA teams are allowing more points per game than the Kings, the Washington Wizards and Atlanta Hawks. At the same time, only two teams are allowing fewer points than the Nuggets, the Memphis Grizzlies and the Indiana Pacers. And although Sacramento is scoring five more points per game than Denver (115.1-to-110.0), the points allowed stats put the Kings at -1.7 and the Nuggets at +5.2. The difference between those two differentials give the visitors a 6.9-point advantage.
Edge: Denver
Threes, Frees and D's
Does either team have a clear advantage when pumping in three-points shots, making a trip to the charity stripe, or when it comes to defense? Our Sacramento Kings vs Denver Nuggets preview notes that blocks, steals, and turnovers per game are all relatively equal. And although Denver holds a four-point edge in free-throw completions and Sacramento a three-percentage point advantage in three-point successes, when you compare the point totals, they are very nearly equal in each category. The two-point conversion rate, which favors tonight's visiting team a bit, even out when it comes to actual point totals.
Edge: Even
Keys to the Game
Kings missing big presence PF Marvin Bagley III
Nuggets without contributions of SG Will Barton
Denver deeper than Sacramento; gets more help off bench
PG De'Aaron Fox major factor for Kings
Center Nikola Jokic commands respect in paint
Edge: Denver
Sacramento Kings vs Denver Nuggets Preview Picks
Although Denver is not a great road team, we do think they have the necessary components on both sides of the ball to win this game. Our Sacramento Kings vs Denver Nuggets preview sees the tough Denver D as handling the fast-paced Kings. Take the Nuggets at -3.5. We also like the over in this one at 227.0.
Summary Sacramento Kings vs Denver Nuggets Picks: Denver at -3.5 and over 227.0