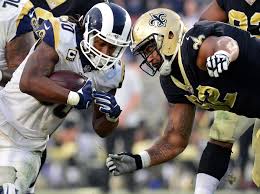 Along with the spread pick for the Sunday, January 20 NFC Championship game, we've got the totals free pick. Today, at 3:05 pm ET the New Orleans Saints (13-3 Regular Season, 6-2 Home) play the Los Angeles Rams (13-3 Regular Season, 6-2 Away). Our Saints vs Rams totals pick has the over/under at 54.5. That may look achievable, especially considering that when these two teams met on November 6 of this season New Orleans beat Los Angles 45-35. But, you have to remember that this is postseason in the NFL. Here's a look at trends, important stats, and some other factors.
Trends as of Late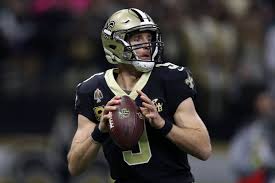 Over the last 10 meetings, the average totals between these two teams has been 55.0. The last three games, it has been 65.33. In the Rams' last six away games, the score has gone under five times. But when playing on the road versus New Orleans, the over has been hit five of six times.
The Rams are allowing 24.0 PPG and the Saints 22.1. LA is averaging 32.9 PPG and New Orleans 31.5 PPG. In some ways, we can see either or both teams scoring fewer than their average, or perhaps one falling off. If either happens, then the under starts to look good. However, it's hard to forget that when these two teams met on November 6, they scored a total of 80 points. Plus, if one team stalls at let's say 17 points, there's a good chance the other will generate 40.
Edge: Over
Offense vs Defense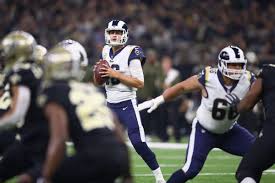 Our Saints vs Rams totals pick sees that these two teams bring solid defenses to the field today. We expect at least one to perform well if not both. After all, defense could be the difference-maker in today's game.
The Saints bring 49 sacks and 98 TFL to this game. The Rams come with 41 sacks and 84 TFL. New Orleans forced 19 while fumbles and recovered 12. LA forced 14 and also took 12. LA topped both teams in defensive TDs (4-to-1), blocked kicks (2-to-1), and picks (18-to-12). The teams were just about even in PD with New Orleans defending 66 and LA 65. If both defenses do well, then we'd see about 48 points scored in this game. But it's hard to imagine Goff, Gurley, Brees, Kamara and other big offensive forces being stymied today.
Edge: Over
Keys to Saints vs Rams Totals
Clearly, QBs Goff and Brees and their O-lines protecting them
Both team's rush attacks with Gurley and Kamara
Rams will likely score at least on defensive TD to add to totals
Balance between running and passing is good on both teams, which enhances scoring chances
Both teams have excellent kickers, which equals points
Edge: Over
Our NFC Championship Over/Under Pick
Our Saints vs Rams totals pick likes the over at 54.5. We do think at least one team, most likely the Rams, will tear up the field. At the same time, the other team, in our scenario the Saints, will put close to 20 points or more on the scoreboard. Here's our free NFC Championship spread pick. Also, we have our New England at Kansas City spread pick.
Summary New Orleans Saints vs Los Angeles Rams Totals – Over 54.5