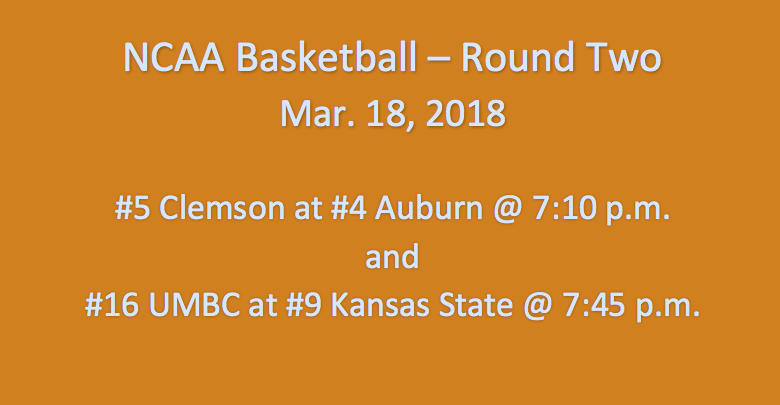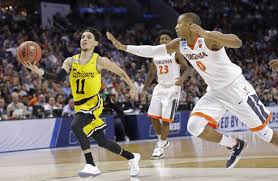 As we post these picks, we're now at the halfway point day two of the second round of the 2018 NCAA Tournament. Just four more games to play and the Sweet 16 will be known. By next Saturday, the tournament will be focused on the Elite Eight. But there are four more games to go and we have our Round Two 2018 NCAA Tournament Sunday night picks. In about an hour, we'll also be posting our late-night picks, which will focus on Florida State and Xavier and Marshall and West Virginia.
The first game, which starts at 7:10 p.m. E.T., offers #5 Clemson at #4 Auburn. Auburn is -2.0 and the over/under is 146.5. The second contest features upstart #16 UMBC at #9 Kansas State. That game starts at 7:45 p.m. E.T. In this contest, the Wildcats are at -10.5 and the over/under is low at 135.5
#5 Clemson at #4 Auburn
Midwest Region at 7:10 p.m.
It is the Clemson Tigers (24-9) playing the Auburn Tigers (26-7). The irony that the Tigers will win is about as evident as can be. Which Tigers team has the best chance of taking this contest? To get into round two, Clemson beat the #12 New Mexico State Lobos 79.68. Auburn was victorious over the #13 Charleston Cougars 62-58.
Auburn is outscoring Clemson 82.7 to 73.5. Overall, the teams are fairly close statistically. Their various shooting percentages are within about a point. Auburn is taking down a few more rebounds and making a few more steals than today's opponent, while Clemson is a few percentage points better when shooting from the field.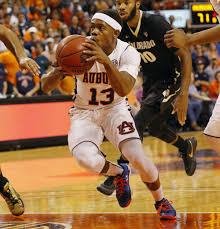 Junior guard Marcquise Reed (15.9 PPG, 3.4 RPG, 4.7 APG) is one of five Clemson players who is averaging 10 or more points per game. Senior forward Donte Grantham (14.3 PPG, 6.9 RPG) anchors the frontcourt. Junior forward Elijah Thomas (10.6 PPG, 8.0 RPG) is a solid player in the paint.
Two guard, sophomore Mustapha Heron and junior Bryce Brown, are averaging 16 PPG. Heron is also grabbing 5.5 RPG. Forward Desean Murray is a solid shooter and tough rebounder. He's grabbing 6.8 RPG.
We're taking the Tigers, Clemson that is, at +2.0. we also like the over in this one.
Our Picks: Clemson at +2.0 and over 146.0
#16 UMBC at #9 Kansas State
South Region at 7:45 p.m.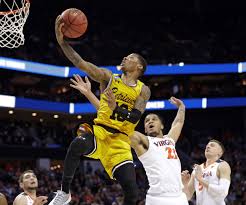 The University of Maryland Baltimore Retrievers (25-10) pulled off a truly amazing upset on Friday, as they became the first-ever 16-seed to defeat a one-seed in the NCAA Tournament. Not only did they beat first seed Virginia, but they did so easily 74-54. Now they meet #9 Kansas State. The Wildcats got to this game by beating #8 Creighton 69-59.
Statistically, these two teams are fairly even. Each is scoring about 73 PPG, making about 15 APG, and manufacturing seven steals per game. UMBC is taking down 35 RPG to Kansas State's 30, while the Wildcats are connecting on 47% of their shots and the Retrievers 45%. Kansas State is shooting 77% from the foul line, while UMBC is hitting just 65% of their frees. However, UMBC is connecting on 39% of their three-point attempts. The Wildcats are good on 36%.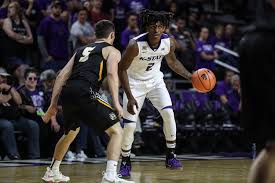 Although three other UMBC players are averaging double digits in scoring, senior guard Jairus Lyles is averaging just about double that of each of the three players, as he's good for 20.4 PPG. Another senior guard, K.J. Maura, is averaging 5.2 APG. He's a 43% three-point shooter.
Two juniors, forward Dean Wade and guard Barry Brown, are both averaging 16.0. Wade is a 55% shooter while Brown is a 46% shooter. Sophomore forward Xavier Sneed is hitting for 10.8 PPG and 4.9 RPG.
We're taking the Retrievers at +10.5 and the over at 135.5.
Our Picks: UMBC at +10.5 and over 135.5
Round Two 2018 NCAA Tournament Sunday Night Picks: Final Word
That's it for our third group of Round Two 2018 NCAA Tournament Sunday night picks We have one more group to go and then it will be on to the Sweet 16. It's been a heck of a ride so far. Next week should hold even more surprises and be more intense.