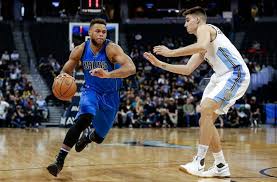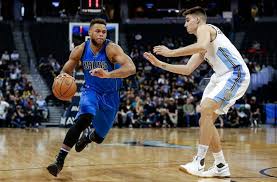 Our Monday, Dec 19th Dallas Mavericks play Denver Nuggets free pick tips off at 9:00 p.m. Dallas won the first meeting this season between these two clubs. The final was 112-92. The Nuggets come into this game as the favorite at -8.5.
Dallas is 7-20 and 1-12 on the road. They are dead last in the NBA Western Conference. They're 4-6 for their last 10 games and won their last contest, beating Sacramento 99-79. They started the season off 4-16. Once this season, they've won two straight games.
The Nuggets are ninth in the West. They're 11-16 and sit one game out of the final playoff spot and 12.5 from first place. Denver comes in having won two straight. Those two wins were against the Trail Blazers 132-120 and Knicks 127-114. The Nuggets last loss was to this Mavs team. Denver's record over their past 10 games is 4-6. They are 5-7 at home. Their longest winning streak has been two games.
Dallas Mavericks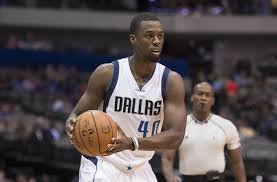 Dallas is in a tough spot. They are without PFs Andrew Bogut and Dirk Nowitzski. Although they have some solid scoring, the team's inside game is lacking. They're only grabbing 38 RPG.
The Mavs are scoring 93.7 PPG. SF Harrison Barnes (20.2 PPG, .460 FG%, 5.6 RPG) is the main man up front. Much of the offense for the Mavs comes from their perimeter crew. PGs J.J. Barea (16.3 PPG, .415 FG%, 5.4 APG) and Deron Williams (12.9 PPG, .391 FG%, 6.6 APG) will be putting the ball up a lot. They are allowing teams 99.6 PPG.
Denver Nuggets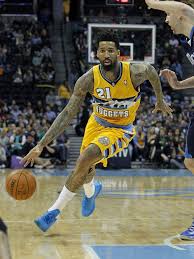 Denver is scoring on average 107.4 PPG. Although they have six scorers in double figures and some decent rebounding, they don't have a true playmaker that can dish off assists with consistency. They also lack a true three-point shooter. However, they are gathering in 48 RPG and blocking 4.41 SPG. Those are solid stats.
Look for SFs Wilson Chandler (17.0 PPG, .445 FG%, 7.1 RPG) and Danilo Callinari (16.5 PPG, .405 FG%, 4.5 RPG) to go to the basket often. PG Emmanuel Mudiay (13.1 PPG, .420 FG%, 4.6 APG) will be attempting to set up plays. The Nuggets are giving up 109.4 PPG. They have a PF/PA average of -2.1.
Dallas Mavericks Play Denver Nuggets Free Pick
The Nuggets are hitting 44% of the FG, 36% of their threes and 75% of their frees. The Mavs only best the Mavs at the free throw stripe with a 80% hit percentage. From the field, they're hitting 42% and from three-point land 34%. In our Dallas Mavericks Play Denver Nuggets Free Pick, we like the Nuggets at -8.5 in this game.
Dallas Mavericks Play Denver Nuggets Free Pick: Denver at -8.5