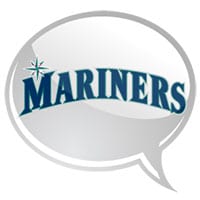 Overview
The Houston Astros are in Seattle today looking to complete the three game series sweep over the Mariners. The Astros won the first 2 games of the series beating the Mariners 6-3 and 7-5. The Astros have actually won 6 of the last 7 meetings versus Mariners which is kind of surprising although the Mariners did win 8 of the 10 meetings before that.
Head to Head Trends
Astros are 4-0 in the last 4 meetings in Seattle.
Over is 5-0-1 in the last 6 meetings.
Seattle Mariners (-160)
The Seattle Mariners are last in the American League West with a 5-9 record. This has been a pretty bad start to the season for the Mariners and a lot of it has to do with their pitching staff who are allowing 5.36 runs per game. Their offense isn't doing a whole lot better either batting just .242 and averaging 3.93 runs per game.
On the hill for the Mariners today is lefty J.A. Happ who is 0-1 with a 2.70 ERA in his two starts this season. Happ has been very good so far this season allowing just 4 runs total over his 2 starts and he's also walked just 2 batters total so he looks to be throwing the ball pretty well right now.
Seattle Mariners Trends
Mariners are 2-6 in their last 8 overall.
Mariners are 2-12 in their last 14 after allowing 5 runs or more in their previous game.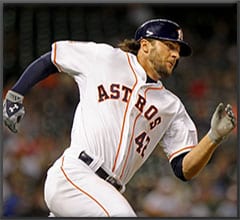 Houston Astros (+140) 
The Houston Astros are 1st in the American League West with an 8-6 record. I have my doubts if they can stay in 1st place for too long but it's good to see after being one of the worst teams in the league over the past 4 or 5 seasons.
A big reason for the Astros success has been their pitching staff who are allowing just 3.43 runs per game. I am a little worried about their offense however. They are batting just .208 as a team and averaging 3.36 runs per game which is near the bottom of the league in a lot of categories. The one thing the Astros offense does do well is get a lot of walks and hit a lot of home runs so they're going to be a dangerous team but they're probably not going to be super consistent.
Houston Astros Trends
Astros are 4-0 in their last 4 overall.
Astros are 4-1 in their last 5 games vs. a left-handed starter.
Conclusion
I'm going to take the Houston Astros over the Mariners in this one. The Houston Astros are hot right now and they're a fairly big +140 dog so I think they're worth a shot.
Free Pick: Houston Astros +140