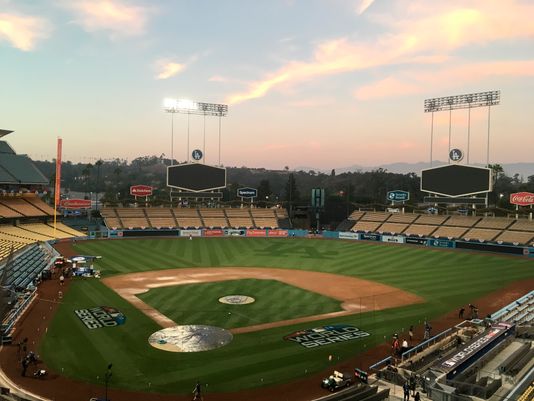 Oddsmakers are liking the Dodgers to climb back into the Fall Classic as they've set LA at -164 at Chavez Ravine on Friday night. Rick Porcello goes for Boston tonight, giving the Red Sox good value at +145. Walker Buehler has had a couple rough starts this postseason, but he's the Dodgers hope on the bump for the 2018 World Series game 3 free pick. Does home field win this tonight – even though tons of Boston transplants live in LA?
Red Sox Take Their Show on the Road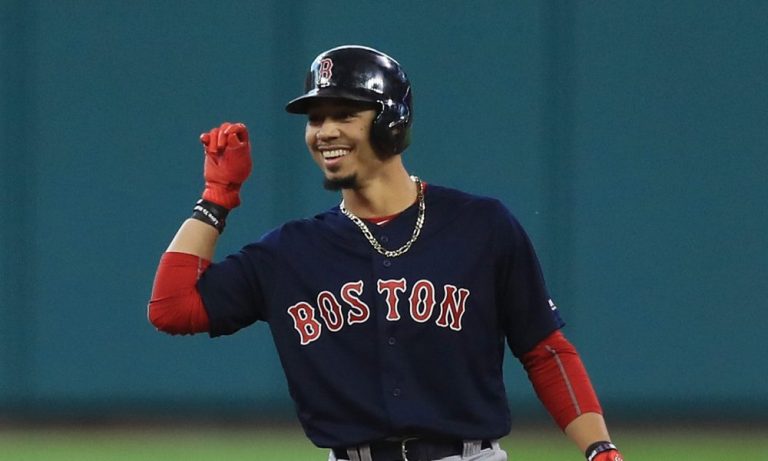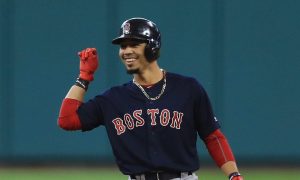 Boston has charged out to a 2-0 series lead after taking game 1 8-4, and Wednesday night's contest 4-2. The Red Sox have paid out on the run line at +125 and +140 which is why it would be easy to see bettors backing them once again tonight. Rick Porcello is kind of a question mark on the hill in the 2018 World Series game 3 free pick as he's coming off a 4ER allowed in 4.0 IP outing vs. Houston in Game 4 of the ALDS. Porcello has seen the big stage before, logging an inning of relief in 2012 with Detroit. The sinkerballer has faced just 4 batters in the Dodger lineup over his career and brings a 4.22 2018 postseason ERA to tonight's contest (9.2 IP).
No Boston batter has ever faced LA starter Walker Buehler so it will be interesting to see how an offense that produced 12 runs back home fares out West. Andrew Benintendi and Mookie Betts have led the Red Sox offense so far, going a combined 8 for 16 with 7 runs scored. JD Martinez has 1/3 of the Boston RBI so far this series with 4 and was 3-7 (.429) in Boston. Overall, there's a lot of unknowns in how the Red Sox will hit tonight.
Dodgers Feel the Pressure in a Must Win Situation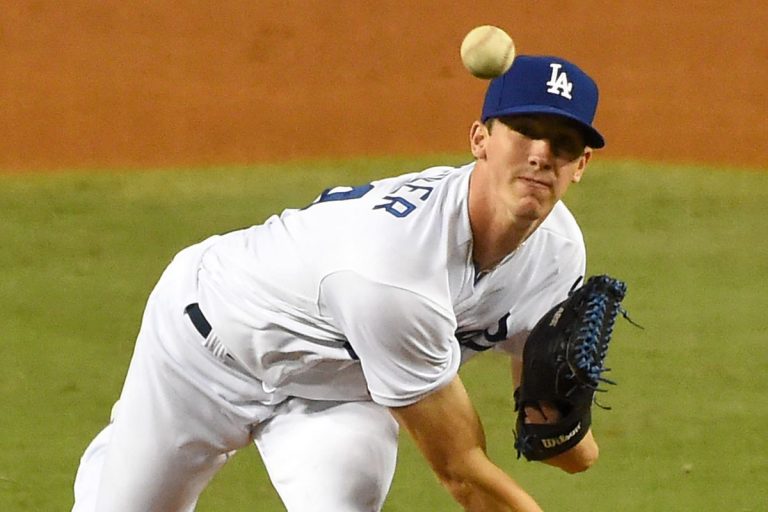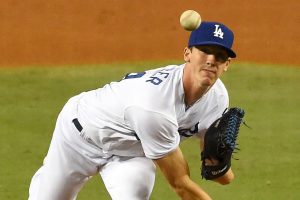 There's no way LA wants to go down 0-3 in this series which makes tonight an absolutely must-win situation. With a victory tonight the Dodgers can send veteran Rich Hill to the mound tomorrow night and be set up for Clayton Kershaw on Sunday. Of course first things first it's up to Walker Buehler to try and control the Boston offense as he makes his Fall Classic debut. Buehler has had an up-and-down postseason so far. He was great in Game 163 vs. Colorado with 6.2 IP of 1-hit ball. Buehler also shut down the Brewers in the NLCS Game 7 allowing just 1ER in 4.2 IP. It was the two starts in between that may cause worry for the 2018 World Series game 3 free pick. In back-to-back postseason starts vs. Atlanta and Milwaukee, Buehler allowed 9ER in 12 IP. Even so, the rookie does have some big game experience already.
Can the Dodgers offense help their young pitcher with some early runs? Manny Machado has faced Boston starter 38 times with 13 hits (.342) including 2HR. Justin Taylor and Chris Taylor also have 5+ AB vs. Porcello which is much more familiarity than Boston has vs. Buehler. David Freese could also be setting up for World Series heroics version 2.0 as he has gone 3-5 in Boston. Manny Machado has also driven in 3 of the Dodgers 6 runs scored so far in the series so there is potential for tonight's 7.5 O/U to go over.
2018 World Series Game 3 Free Pick Betting
The biggest question heading into tonight's pivotal game 3 is if there is any value on Los Angeles as the line has now risen to LAD -170. Yes the Dodgers are at home, but Boston has the best offense in baseball vs. a rookie pitcher. Buehler is a flamethrower, but the Red Sox had the 2nd lowest whiff rate (18.7%) vs. 96+ MPH fastballs in the regular season. Good things happen when you put the ball in play.
World Series Free Pick: Boston Red Sox +145