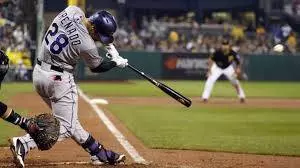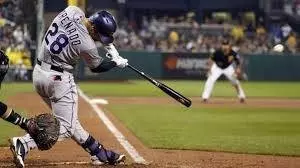 The Colorado Rockies (41-25 Overall, 24-12 Away), who have lost two straight, visit the Pittsburgh Pirates (29-35 Overall, 17-15 Home), who have taken three in a row, for the second game of their three-game series. The Rockies lost the first game last night 7-2. They are first in the NL West and have won seven of their last 10 games. The Pirates sit in last place in the NL Central and are even for their last 10 games. Here's our Rockies play Pirates MLB free pick with Colorado at +104 and Pittsburgh at -110.
Pitching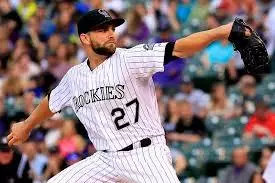 The Rockies send righty Tyler Chatwood (6-7, 4.38 ERA) to the mound tonight. Chatwood has won three of his last four starts. In those wins, he pitched 21 innings allowing just two runs while giving up nine hits, walking seven, and striking out 20. In his one loss, which was against Seattle, he gave up six runs on seven hits over 4.1 innings. Chatwood, who has faced Pittsburgh once in a game last May, allowed one run over six innings and got no-decision. He is looking for his third quality start in a row.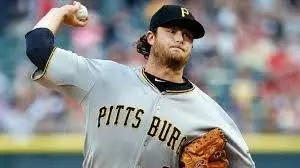 Gerrit Cole (3-6, 4.83 ERA), who was Pittsburgh's top draft pick in 2011, had a great 2015, winning 19 games and making the All-Star teams, but was injured and ineffective in 2016. Despite the fact that he's healthy now and had six quality starts at the top of the season, he has not performed well in since the middle of May. In those first six starts, we was 1-3 with two no decisions. In his last four starts, he's averaged four innings per game giving up 23 earned runs, eight homeruns, and 39 hits. He will attempt to regain his form tonight. In three career starts against Colorado, he's 2-1 with a 2.95 ERA.
Hitting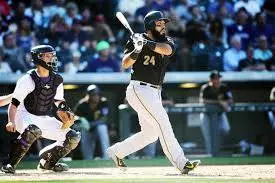 The Rockies are hitting .270 with 81 homers and 120 doubles. They have an OBP of .331 and SLG% of .442. The team's OBP is .773. All of these are healthy numbers. Charlie Blackmon (.336 BA 15 HR, 53 RBI), Mark Reynolds (.309 BA, 17 HR, 54 RBI), and Nolan Arenado (.292 BA, 14 HR, 46 RBI) are all on fire at the plate.
The Pirates were hitting last night, but they have hit very little this season. The team batting average is .249 with 58 round trippers and 105 doubles. Their OBP is decent at .325 but their SLG% is .391 and OBP is .716, both of which are low. Josh Harrison (.311 BA, 8 HR, 22 RBI) continues to be Pittsburgh's best batter while Josh Bell, who has struggled at the plate, posting an overall batting average of .235, has had a good week, hitting .342. Andrew McCutchen (.251 BA) has also had a good week, hitting .393.
Rockies Play Pirates MLB Free Pick
Our Rockies play Pirates MLB free pick considers tonight's pitching matchup, which favors the Rockies, and current hitting stats, with the Pirates finding their bats while Colorado continues to hit well. Overall, we like Colorado in this game at +104.
Rockies Play Pirates MLB Free Pick: Colorado at +104