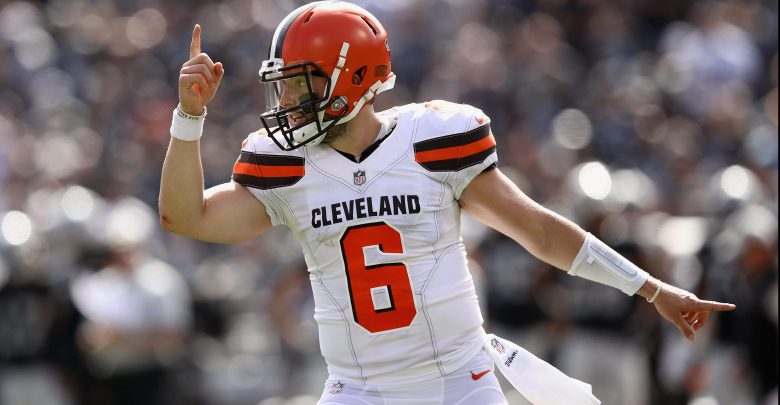 The Cleveland Browns look to continue their preseason momentum when they travel to face the Tampa Bay Buccaneers on Friday night. Cleveland is a hot pick to do well this season, and the Browns haven't done anything to make bettors think differently with a 2-0 mark in the preseason thus far.
Cleveland has a hot young quarterback in Baker Mayfield as well as a number of talented skill-position players, including new addition Odell Beckham Jr. Tampa Bay is 1-1 in the preseason, coming off a 16-14 win over Miami last week. The Buccaneers are entering their first season under new head coach Bruce Arians and hoping to return to the postseason for the first time since the 2007 season.
The moneyline for this contest has the Cleveland Browns -160 and the Tampa Bay Buccaneers +140. The Browns are favored by three points, with the over/under for the game set at 42.
Wanting More Wins
The Browns also have a new head coach in Freddie Kitchens, though he did serve as the team's running backs coach and offensive coordinator in 2018. Kitchens was with the Cardinals prior to last season, spending five seasons under Arians. Look for Kitchens to play Mayfield a bit in this one before turning to Garrett Gilbert, who threw two touchdown passes in last week's win over Indianapolis.
While the Cleveland offense has been getting most of the headlines, the Browns' defense has been playing well in the preseason as well, giving up just 28 points in their first two contests. Fourth-round pick Sheldrick Redwine led Cleveland with seven tackles from his safety spot in the win over the Colts. Another rookie safety, undrafted J.T. Hassell out of Florida Tech, added six tackles in the win.
Long Road Ahead
Arians had his share of success in Arizona with a solid quarterback in Carson Palmer, but now he has Jameis Winston, who has been inconsistent throughout his first four seasons in the NFL. The hope is Winston can become the leader of the team under Arians and get back to the 4,000-yard seasons he had in his first two campaigns in Tampa Bay.
One of the most important position battles for the Buccaneers this preseason has been at running back, where Peyton Barber, Ronald Jones, Andre Ellington, and Dare Ogunbowale have been battling for playing time. Barber led the team with 871 yards on the ground in 2018, while Ronald Jones has shown some promise, though his status for this game is uncertain due to a hyperextended knee suffered in the win over Miami. Ellington sat out last season but played for Arians in Arizona before that, while Ogunbowale already has two touchdowns this preseason.
Cleveland Stays Unbeaten
The Browns have a lot of talent on both sides of the ball, but they also have a swagger and desire to win as many games as possible that comes with a team that has struggled for so long. Mayfield sets the tone for the team's attitude, which is all about winning now. Tampa Bay just doesn't have things together just yet under Arians, and Winston will be missing his top target, Mike Evans, for this contest. I'm taking Cleveland -3 to earn the victory.