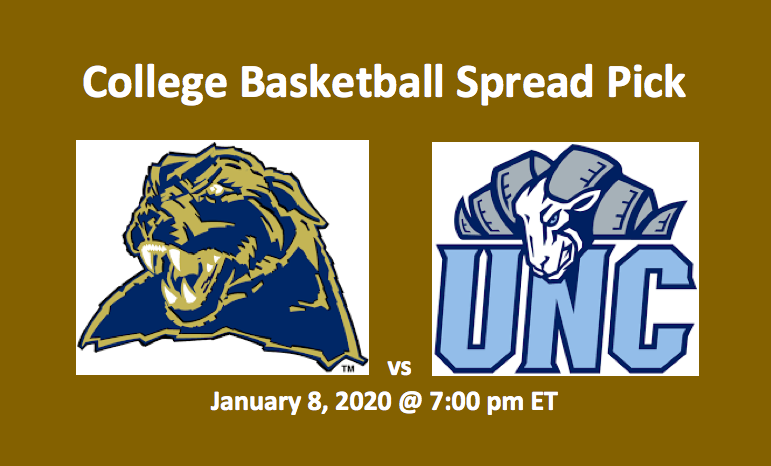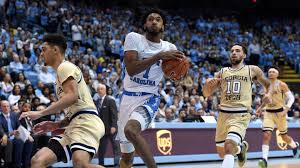 Our Pittsburgh vs UNC pick offers the Tar Heels at -5.0. This Pitts vs North Carolina prediction offers two ACC college basketball teams that are both at 1-2 in the conference. The Pittsburgh Panthers (10-4 Overall, 1-2 ACC) are tied with the UNC Tar Heels (8-4 Overall, 1-2 ACC) and five other clubs in the conference. These seven teams all sit in seventh place. The NCAAM game will be played Wednesday, January 8, 2020 at 7:00 pm ET. The game will be played at the at the Dean E. Smith Arena in Chapple Hill, NC.
Pittsburgh vs UNC Pick – Recent Performance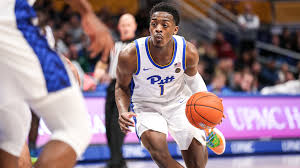 In their first four games the Panthers went 2-2, winning their first contest of the season 64-61 over Florida State. After that, Pitt went for five straight games without a loss. Included were wins against Kansas State 63-59 and Northwestern 72-59. On December 6, their winning streak came to an end as #1 Louisville beat them 64-46. After that loss, the Panthers won three in a row. The last time they played, January 4, Wake Forest beat them 69-65.
As opposed to the Panthers, the Tar Heels have played a very tough schedule. Pitt played on top 25 team. UNC has faced four nationally-ranked basketball teams. The Tar Heels took down their first five games. Those victories included Notre Dame 76-65 and Alabama 76-67. On November 28, Michigan gave UNC its first loss, 73-64. The next four-of-five games were against top 25 clubs. Their first test was against #11 Oregon. The Tar Heels beat the Ducks 78-74. After that, they lost four in a row, as #6 Ohio State beat them 74-49, #5 Virginia took them down 56-47, unranked Wofford handed them a loss 68-64, and #2 Gonzaga was victorious 94-81. The last three games saw this team go 2-1. Their last game was against Georgia Tech on January 4. The Yellow Jackets beat the Tar Heels 96-83.
Panthers at Tar Heels – Stats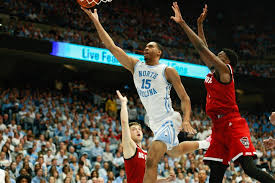 The Panthers are averaging 66.3 PPG, while they're holding opponents to 60.4 PPG. UNC is scoring a healthy 70.9 PPG. However, they are permitting opposing teams 70.1 PPG. Our Pittsburgh vs UNC pick notes that these two teams are close on field goal percentage. The Panthers are hitting 41.8% of their shots. The Tar Heels are completing 40.3% of their attempts. Both teams are close on threes, with Pitt at 29.1% and UNC at 30.6%. However, the Panthers excel at the foul line, sinking 71.0%. North Carolina is completing just 65.9% of their frees. UNC enjoys a rebounding edge 44.1 RPG to 35.8 RPG. They're also slightly better on assists (13.6-12.3) and blocks (4.4-3.4). The Panthers are better on steals (7.8-5.9).
Pitt vs North Carolina – Players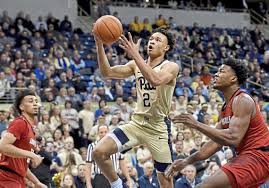 The Panthers certainly have a solid quartet of guards with each averaging double digits in scoring. Guard Trey McGowens is averaging 12.1 PPG, while Xavier Johnson, who's scoring 11.9 PPG, tops the team in assists with 5.1 PG. He's good on 40.5% of his threes. Guard Justin Champagnie leads the team with 6.4 RPG. He's scoring 10.9 PPG. Forward Eric Hamilton, who's good on 56.5% of his field goals, is putting up 6.4 PPG and grabbing 4.7 RPG.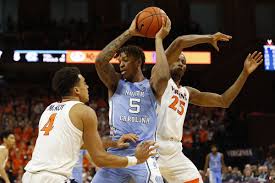 UNC is led by guard Cole Anthony and forward Garrison Brooks. Anthony is scoring 19.1 PPG, making 3.6 APG, and pulling down 6.3 RPG. The bad news is Anthony is out indefinitely with a knee injury. On the other hand Brooks, who is healthy and completing 52.9% of his field goals, is averaging 13.9 PPG and 8.7 RPG. Forward Armando Bacot is averaging 9.0 PPG and taking in 7.9 RPG. Other injured players include guard Anthony Harris (6.4 PPG), who's out, and guard Brandon Robinson (10.5 PPG), who has been dealing with injuries off and on.
Our Pittsburgh vs UNC Pick
What complicates this game for the Tar Heels are the various injuries suffered by some of their most important contributors. At this point in time, UNC lacks depth. Pittsburgh has a deep backcourt, while North Carolina has a resilient frontcourt. Our Pittsburgh vs UNC pick is the Panthers at +5.0. We think their depth, foul shooting, and quick hands offer them an edge. Don't miss our Duke vs Georgia Tech prediction for January 8.
Pittsburgh Panthers vs UNC Tar Heels Prediction – Summary
Pittsburgh Panthers at +5.0