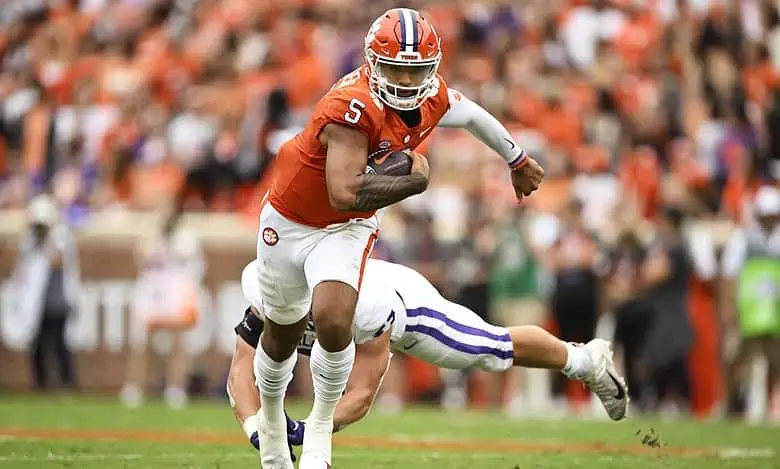 The college football schedule is no longer only reserved for Saturday, and there is a massive game set to take place on Friday night in the Pac-12. It will be the Utah Utes visiting the Oregon State Beavers, and both teams are currently ranked in the Top 25.
Utah comes into this game with a perfect 4-0 record, and they are currently sitting at number 10 in the most recent poll. The Utes haven't been very dominant this season, and life on the road is always difficult in this conference.
Oregon State is coming into this game looking to bounce back after suffering a 38-35 loss to Washington State last weekend. The Beavers still have a chance to win the Pac-12 Conference this season, but they can't afford another loss this season.
Oregon State is a 4.5-point betting favorite at home over Utah in this huge Pac-12 matchup.
Utes Have to Score
The Utah Utes are probably fortunate to be 4-0 at this point of the season, as they have really struggled to score points. Playing without quarterback Cameron Rising has caused a number of issues, but they need some other players to step up in a big way.
Utah is averaging just 322 yards per game on offense, and that number simply isn't going to get the job done. The Utes have run the ball well so far this season, but they need to find a way to get some balance.
The defense for this team has been tremendous so far this season, as they are allowing just 264 yards per game. That unit is going to come to play on Friday night, but the offense has to do its part as well.
Beavers Can Stop the Run
The Oregon State Beavers are allowing just 70 rushing yards per game this season, and that allows them to be aggressive in the secondary. Oregon State will be facing a team that will try to run the football, but another great effort will be a huge key.
Quarterback DJ Uiagalelei has thrown for 828 yards and seven touchdowns this season, and he has been terrific for the Beavers. Uiagalelei already has a taste of big-time football from his time with Clemson, and he has been a huge asset to this team.
Oregon State is the much better offensive team in this game, but they can't let this turn into a shootout. Playing at home will give the Beavers a boost, but they also have to stay away from mistakes.
Beavers Bounce Back With Tight Win
Injuries have really hampered the Utes throughout this season, especially when you look at the offensive numbers. That is going to be something that is a massive problem in this matchup on Friday night, and playing on the road is a factor as well.
Oregon State is going to be hungry in this game after suffering a loss to Washington State, and that will make them a dangerous team. The Beavers still have to prove that they can win a big game, but this offense will come up with a big play when needed.
The best bet to make in this game is to take the 4.5 points and take the Utes on Friday night, but it will be Oregon State that picks up a win.