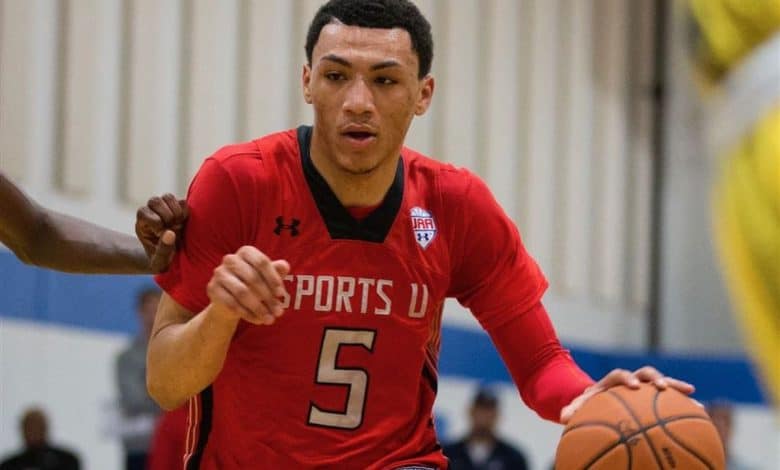 The #6 Alabama Crimson Tide (18-5, 13-1 SEC) and #20 Arkansas Razorbacks (17-5, 9-4 SEC) get together for a Southeastern Conference showdown of top 25 teams on Wednesday night. In mid-January, these two schools met in Tuscaloosa, with the Crimson Tide rolling to a 90-59 victory. The tipoff of the conference tilt is at 9 p.m. EST inside Bud Walton Arena in Fayetteville, AK. Arkansas is a 1-point favorite over Alabama in the battle of top teams in the SEC standings.
What to Know – Alabama Crimson Ride
Alabama is coming off a narrow four-point victory over Vanderbilt on Saturday but remains with only one conference blemish this season. The Crimson Tide have won three in a row after dropping their first conference game of the season. Alabama owns a 3.5 game lead over the Razorbacks and LSU in the conference standings.
Offensively the Crimson Tide pour in 80.9 points per game while shooting 43.7% from the field and 36.0% from the three-point line. Alabama's defense holds teams to 70.5 points per game, 40.5% shooting from the floor, and 29.2% shooting from three.
Guard Jaden Shackelford scored a game-high 27 points, shooting 10-of-21 from the field, in Saturday's victory over Vanderbilt. Sophomore guard Jahvon Quinerly added 15 points, including knocking down a trio of treys.
Alabama is 13-9-1 against the spread this year, with a 3-3-1 record away from home. The Crimson Tide are 2-4 ATS in their last six and sport a 9-4-1 tally in conference play.
What to Know – Arkansas Razorbacks
The Razorbacks are one of the hottest teams in college basketball, winners of their last seven conference games since the loss to Alabama over a month ago. Arkansas' weekend contest against Texas A&M was postponed, so the Razorbacks are playing for the first time since last Tuesday. Arkansas and LSU are tied for second place in the SEC.
Arkansas is second in the SEC scoring 82.5 points per game behind 45.0% shooting from the field and 33.8% shooting from three. The Razorbacks' defense surrenders 70.1 points per game while holding opponents to 41.5% shooting from the floor and 31.7% shooting beyond the arc.
Four players scored in double figures in last week's victory over the Florida Gators, led by guard Davonte Davis with 18 points. Forward Justin Smith shot an efficient 7-of-9 from the floor to chip in 15 points in the victory.
Arkansas is 14-7 ATS this year and 6-1 over their last seven contests. The Razorbacks are 9-4 in conference play, including a 6-0 run.
The Pick is In
Alabama built up a 42-19 lead in the first half and completely deflated the Razorbacks last month. Since that time, the Razorbacks' only defeat came in a non-conference loss on the road to Oklahoma State. Two of the top-scoring teams in the conference, expect this one to be a high-scoring affair. The recent run of success for Arkansas can't be overlooked, but in those seven wins, only one came against a ranked opponent. Alabama is more polished and their veteran leadership will prevail in the end.
The Pick: Alabama Crimson Tide +1